A volcano erupts in the Philippines and the children of Cambodian migrant workers attend makeshift schools in refurbished cargo containers in Thailand

Brother in alms

Myanmar and Thai Buddhist monks take part in an alms offering ceremony in Mandalay, Myanmar on 21 January 2018. Around 20,000 Myanmar and Thai Buddhist monks attended the alms-making ceremony.
At play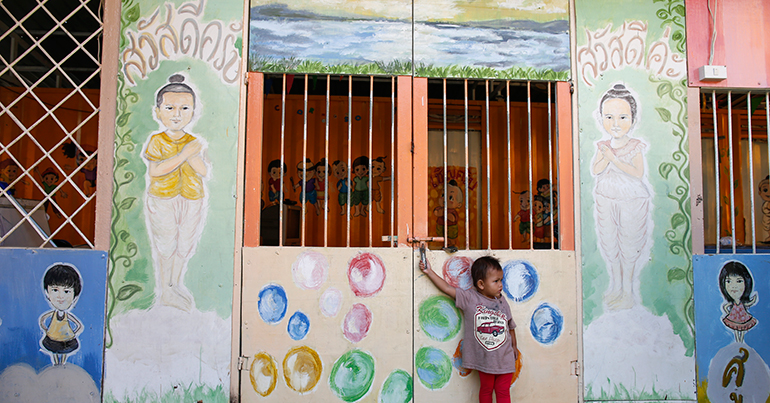 The child of a Cambodian migrant worker plays outside a classroom of a school made of refurbished shipping containers at a container village in Bangkok, Thailand on 18 January 2018. The school for the migrant workers' children is made of refurbished cargo containers and located inside a mobile container village that was erected by a construction company for its migrant workers.
Most of the workers' children, coming mostly from Laos, Cambodia and Myanmar, are not going to school in Thailand because of the cost and missing identification documents.
Dance this way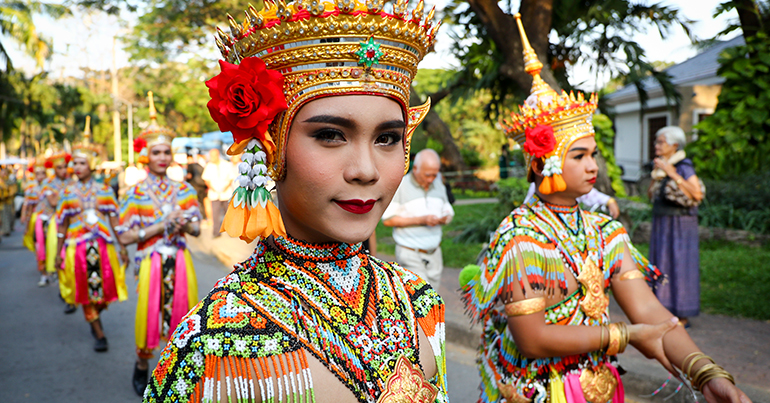 Thai dancers take part in a parade at the Thailand Tourism Festival 2018, a government campaign to boost the tourism industry in Bangkok, Thailand on 19 January 2018. The fair, which runs from 19 to 21 January is the country's largest domestic tourism fair, showcasing Thai traditions, cuisine and cultures from all regions of the country.
Getting air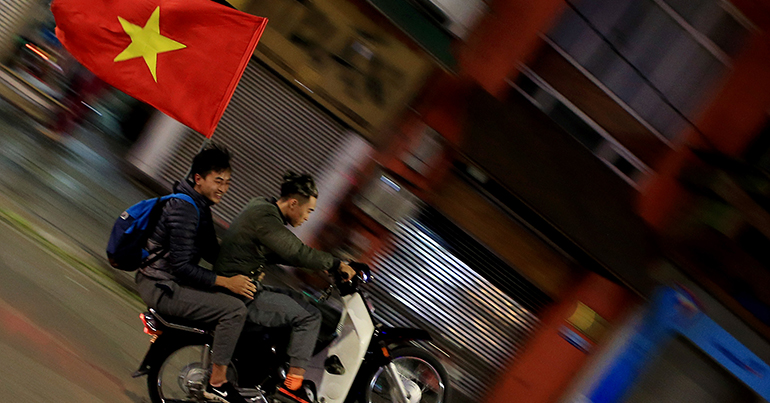 Vietnam's soccer fans celebrate after the country's U23 team beat Iraq in a quarter final match of the AFC U23 Championship, in downtown Hanoi, Vietnam on 20 January 2018. Vietnam won 5-3 in penalty shootout.
Boiling over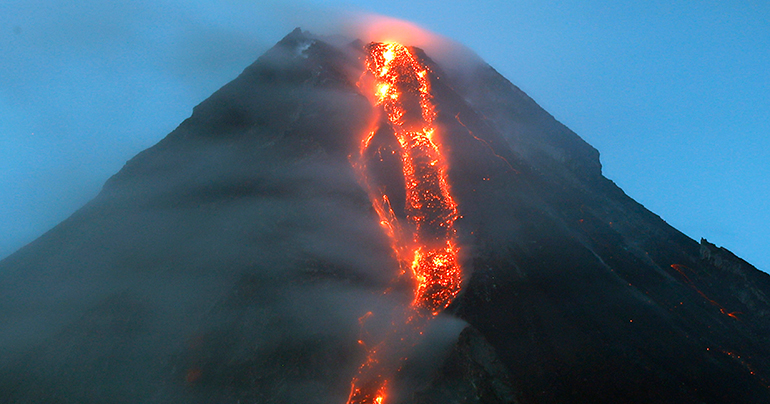 Red glowing lava flows down a slope of Mayon Volcano as seen from Legaspi city, Albay Province, Philippines on 17 January 2018. The Philippines has evacuated 34,000 residents within the immediate danger zone of the volcano and have put residents living outside the radius on high alert.
The Philippine Institute of Volcanology and Seismology Agency (PHIVOLCS) maintained the alert level at 3 (critical) on a scale of 5, citing an imminent major volcanic eruption, although it could take days or even weeks to occur.
Related reading: