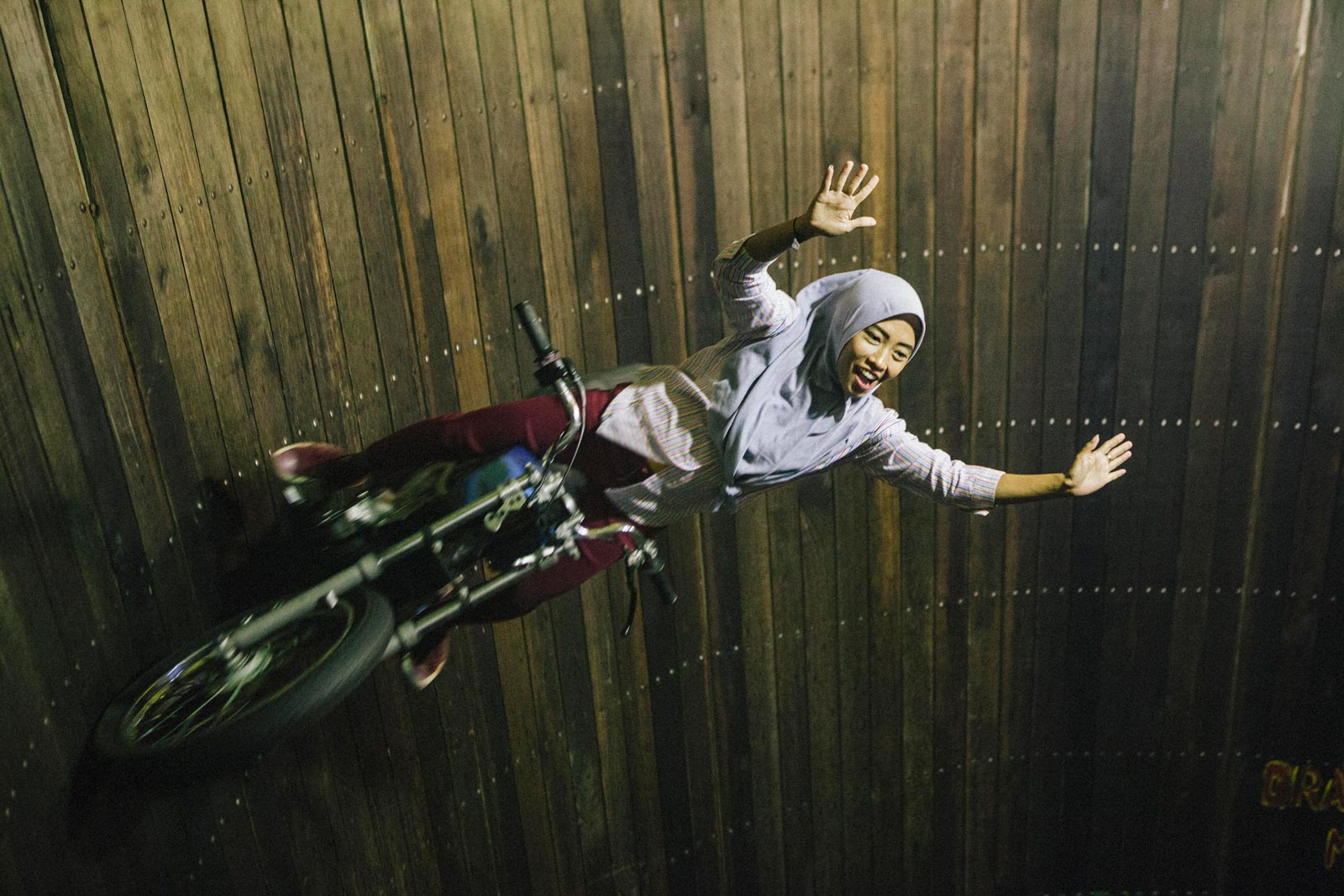 Culture
Women in Indonesia

Dare Devi: Riding Satan's barrel
Each night, 20-year-old stunt-rider Devi Apriliyani rides "Satan's Barrel" as her husband and daughter look on. An already controversial act in socially conservative Indonesia, one fact complicates matters further – she is pregnant By Agoes Rudianto
15 hours ago • 6-minute read
13 January 2020
THIS WEEK IN SOUTHEAST ASIA

Against the grain.
This week is all about those going against the grain, as on Monday we publish our story on Vietnamese art curator Đỗ Tường Linh, who has spent years expanding people's understanding of anti-colonial politics through art, as well as creating a Global South-led art scene in Hanoi. Tuesday sees us mark the start Cambodian opposition figure Kem Sokha's trial for "treason and espionage" by talking with his daughter Monovithya, who shares her warm tales of her father. On Wednesday we continue our Future Forum collaboration by examining the Kingdom's education system in the year 2040, while we wrap up with Indonesian female stunt bike rider Devi Apriani, who is overcoming conservative attitudes in the Muslim-majority nation and putting her life on the line in the name of entertainment.
Read last week's editorial
ALSO THIS WEEK
Into the future
In 20 years time, Cambodia will be as unrecognisable to us as our present would have been to our parents. Join us every Wednesday for a glimpse of what that future could look like – and what we have to do to make that happen.
POWERED BY
Read More