Google will apparently invest $100 million in Go-Jek, marking the tech giant's first investment in ride-hailing firms in Asia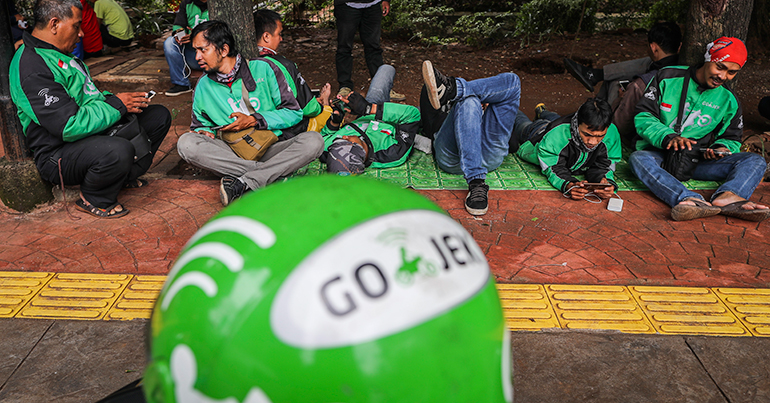 Google is set to invest in Go-Jek, Indonesia's ride-hailing company, as part of a $1.2 billion fundraising round, along with Singapore's Temasek and China's Meituan-Dianping, providing a boost for the company in its battle with Grab and Uber, Reuters reported.
"As a strategic investor, Google can add a lot to Go-Jek's business," one source told the news agency. "Go-Jek's challenge is not how to grow the business but to have a big pool of funding to support all its services," he added.
This is Google's first investment in a ride-hailing firm in Asia, proving just how lucrative the ride-sharing economy has become within Southeast Asia. With 640 million people living in the region and being home to rapidly growing economies, the potential for growth is huge.
Ride-hailing in Southeast Asia was predicted in a Google report to become an industry that pulls in $20.1 billion per year by 2025, up from $5.1 billion in 2017, TechCrunch reported.
Google is now investing about $100 million in Go-Jek, two sources confirmed to Reuters. It was not immediately clear, however, how much the other investors would be pumping in.
The new money from investors values Go-Jek at roughly $4 billion, compared to the more than $6 billion for Grab, according to Breakingviews' sources, Reuters reported.
Go-Jek's existing investors, such as global private equity firms KKR & Co and Warburg Pincus, are also participating in the latest fundraising effort, the sources told the press agency. Investors opened this round of sourcing capital last year and is expected to close in the next few weeks, they said.
This new wave of investments should provide a huge benefit to Go-Jek, who already dominate the Indonesian market, but could look to expand further afield in the near future.
Go-Jek was founded in 2011 and it began to make a name for itself a few years ago through its core motorbike taxi on-demand service. It has since expanded to offer regular taxis, services and shopping on-demand, in addition to a mobile payment service, which is being pushed as an offline option as well, TechCrunch reported.
Related reading: