Tired of run-of-the-mill coffee shops, one Bangkok restaurateur decided to shake up the capital's culinary status quo with a cake-based tribute to Alice in Wonderland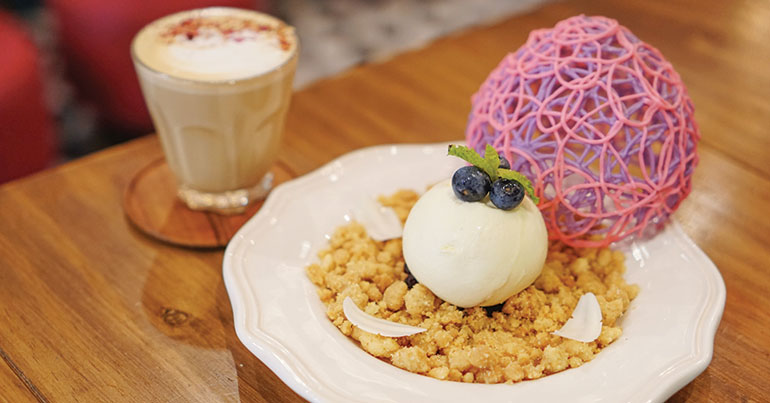 Life-sized rabbits in tailcoats, quaint teapots and cups, chequered black-and-white tiles and oversized keys – Perhaps Rabbits is likely the closest you'll get to experiencing life on a Tim Burton film set.
Tucked away a short walk from Sukhumvit Road, the zany Bangkok café has built up a healthy following since its owner Ansaya Chirabandhu decided to set up shop in July 2015.
"We wanted to do something different… We decided to use a rabbit as a symbol for our café, so we tried to find inspiration for what a rabbit can be, and we found that in Alice in Wonderland, the rabbit is a main character," says Chirabandhu, adding that all the furniture needed to be custom made.
She says that the cosy café has proven particularly popular among parents looking to stage their very own Mad Hatter's tea party.   
"Parents like to bring their children here to take photos and enjoy some tea," she says. "And we recently built a small DIY space in the corner of our shop for customers to decorate their own cakes and chocolate."
Perhaps even more impressive than the wacky interiors, though, are the desserts coming out of Perhaps Rabbits' kitchen. Edible tiramisu teacups, indulgent Mad Hatter-shaped mousses and a tangy blueberry cheesecake accompanied by a pink-and-purple chocolate lattice are just some of the treats on offer.
Those more interested in delicacies of a liquid variety will find comfort in the café's selection of fizzy beverages and fruity teas, which range from peach sodas to apple earl grey.
This article was published in the December edition of Southeast Asia Globe magazine. For full access, subscribe here.