Focus Asean interviewed Shannon Kalayanamitr, group chief marketing offIcer at Orami to discover her inspiration, drive and advice for those set to follow in her footsteps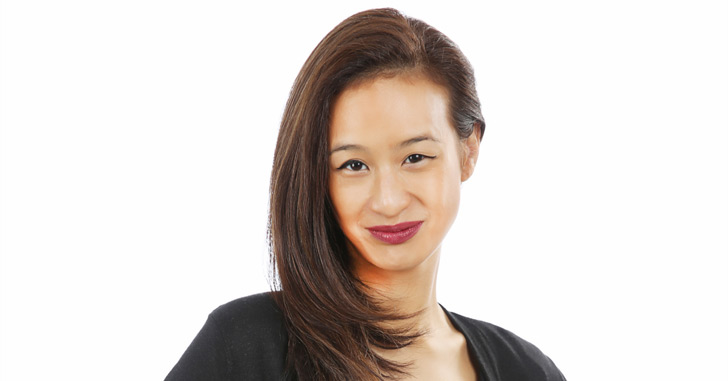 In 2012, Kalayanamitr co-founded Moxy, an e-commerce platform that became one of Thailand's top online lifestyle stores and was later acquired into the Moxy Group, an Ardent Capital-backed venture. In 2015, Moxy merged with Bilna, Indonesia's number one mother and baby e-commerce site, and rebranded as Orami
What, in your opinion, makes a great leader?
A leader is someone who has vision for the team/company and understands the dynamics of the company's macro and micro, internal and external to determine what we have, what we're missing and work towards all this to get to our goal.  He or she needs to inspire, yet act and follow through and lead by example. A leader helps support the team and provides with resources and help if they are stuck. They need to keep the machine oiled and on-point of where we are going.
On a personal level, what drives you to succeed?
Knowing that there is a problem out there that I can mobilise my resources to solve or fix. There's a greater drive out there when I marry my passion of addressing a social problem with the combination of business as well. In my particular situation, I have combined my love of women advocacy with a women's online shopping site, a site designed to curate products and advice for all women's needs. Also, I want to create a platform for my daughters to help navigate their lives when they grow up.
What has been your greatest achievement over the course
of your career, and the biggest lesson you have learned?
Greatest achievement? Being able to finally find 'ikigai' – a Japanese concept meaning 'a reason for being/for existence or a reason to wake up each day'. Everyone, according to the Japanese, has an ikigai.
Finding it requires a deep and often lengthy search of self. It was a hard and tough journey. Through perseverance [I] have been able to marry my passion with a business, grow it successfully and also contribute to a mission that makes a difference in people's lives. Biggest lesson: to follow my gut. If it sounds wrong, it probably is wrong and to act upon it.  Do whatever is [for] the greater good of the company, as now, with a company of over 500 people, it's 500 lives I am protecting, and all our stakeholders as well.
What or who inspires you?
Women entrepreneurs everywhere – high-flying women CEOs rocking male-dominated industries to grassroots-level SME entrepreneurs who juggle their daily lives from work, relationships, kids, friends and their health and beauty. It's always so interesting to get into the daily grind of women and how they do what they do each day.
If you could meet your younger self, what would you say?
Calm down! Give yourself a few seconds to take in a question, think, then do. Don't feel compelled or pressured to do something quickly or as it is expected or the norm – do what feels right and at your own pace.
What would be your best piece of advice for youngsters who aim to become the future business leaders of the Asean region?
Skillset first, not passion. You can always build passion in after you acquired the skills it takes to run a business or manage a business. It is tougher to build skillset after passion. Do your time. Focus on what you want to learn, skills you want to master and keep at it until you have nothing more to learn. Be open, take in everything you can no matter how mundane a task or job is. You knowing what it takes to complete that job will be key to understanding how to manage someone who does it.
Read more interviews:
Kumi Shimamoto, vice-president of sales, Asia at Getty Images

Christine Wright, managing director of Hays Asia
Mike Rios, chief innovation offIcer at 17 Triggers
Soon Su Long, CEO Indochina at Maybank
Jakob Lykkegaard, CEO & co-founder of Playlab
Mark Turner, senior director at FMI Air
Pumin Yuvacharuskul, co-founder and CEO Thailand at Eatigo Co Ltd
Martin Limpert, managing director at Porsche Asia-Pacific
Shivam Tripathi, co-founder of CamboTicket
Thomas Hundt, CEO of Smart Axiata
Aulia Halimatussadiah, co-founder and chief content officer of Zetta Media Network
Sean Preston, country manager of Vietnam, Cambodia and Laos at Visa