Focus Asean interviewed Soon Su Long, CEO Indochina for Maybank, to discover his inspiration, drive and advice for those set to follow in his footsteps
With more than 20 years of experience in investment banking, commercial banking as well as Islamic banking, Soon Su Long is responsible for growing Maybank's business in Cambodia, Laos, Myanmar and Vietnam
What, in your opinion, makes a great leader?
A leader leads by example. [They] need to have a strategic mindset; the ability to detect trends and foresee outcomes; the ability to make and carry through difficult decisions; the ability to empathise and communicate. They must consistently adopt and impart some guiding principles to the team.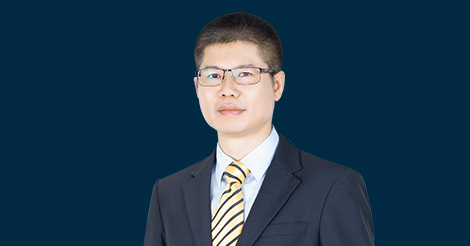 On a personal level, what drives you to succeed?
A mindset of achievement, a desire to improve and to make a positive difference to my work, environment and personal life. I think this is inherent in most people but to different degrees and depending on their sense of self-empowerment.
What has been your greatest achievement over the course of your career, and the biggest lesson you have learned?
This is the hardest to answer, because I think each major positive development during my career represents an achievement with no major outstanding event. And not to forget that during my career I also had plenty of setbacks and mentally overcoming these events, which created a lot of self- doubt, would count as bigger achievements than those where I was in a smooth-sailing environment.
But if you were to ask what my most valuable experience happens to be, it'll be at the very beginning of my career when I entered Deloittes & Touche London to do my chartered accountancy. The combination of work experience and professional qualification that I obtained there formed the foundation of where I am today. The work experience proved the more valuable of the two, because it gave me my first insight into the workings of a real organisation.
What or who inspires you?
What inspires me is my curiosity to experience and savour all that my career and personal life can give me. I believe that to live life fully, one must be receptive of as many experiences as possible, and draw lessons and knowledge from these experiences.
If you could meet your younger self, what would you say?
Take more risk! Especially in terms of career options. For example, I probably would have tried to start my own business if I could turn back the clock – experiment with more adventurous career options.
What would be your best piece of advice for youngsters who aim to become the future business leaders of the Asean region?
Seek exposure and experience, and once you've found your life niche, work your hardest at being the best.
Read more interviews:
Kumi Shimamoto, vice-president of sales, Asia at Getty Images

Christine Wright, managing director of Hays Asia
Mike Rios, chief innovation offIcer at 17 Triggers
Jakob Lykkegaard, CEO & co-founder of Playlab
Mark Turner, senior director at FMI Air
Pumin Yuvacharuskul, co-founder and CEO Thailand at Eatigo Co Ltd
Martin Limpert, managing director at Porsche Asia-Pacific
Shivam Tripathi, co-founder of CamboTicket
Thomas Hundt, CEO of Smart Axiata
Aulia Halimatussadiah, co-founder and chief content officer of Zetta Media Network
Shannon Kalayanamitr, group chief marketing offIcer at Orami
Sean Preston, country manager of Vietnam, Cambodia and Laos at Visa