Focus Asean interviewed Pumin Yuvacharuskul, co-founder and CEO Thailand of eatigo to discover his inspiration, drive and advice for those set to follow in his footsteps
Born in Thailand in 1984, Pumin Yuvacharuskul co-founded eatigo, a dining deals and restaurant reservation portal that aims to revolutionise the food and beverage industry. He is also a founder of Nanology Co Ltd, which produces and distributes Pi Water
What, in your opinion, makes a great leader?
I think there is no 'one thing' that makes a great leader. You may have read in many books that great leaders lead by example, but not by fear. However, this might not be necessarily true, as there are many great leaders who have become as great by ruling by fear methodology.
I think it is far more important to understand who you are and to understand what needs to be done in order to get other people to do what you want them to do. What works for one person does not mean that it will work with everyone.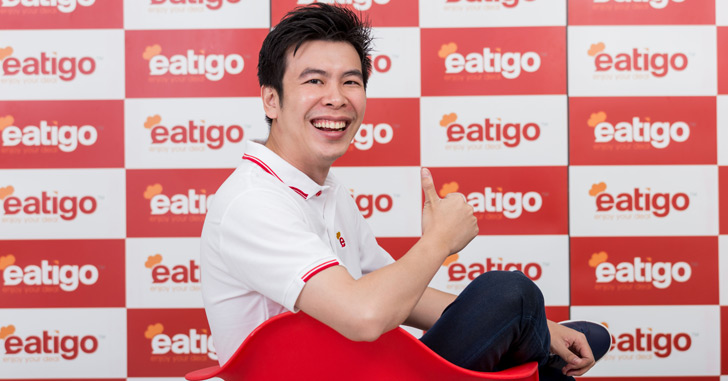 On a personal level, what drives you to succeed?
Those who know me personally would know that I am quite a laid-back person, and they would know that I would try to spend as little effort as possible to achieve any tasks or solve the challenge in front of me. This drives me to continuously search for efficiency in all of the areas of work I am involved in. Any time that is saved on one task – that's the time you can spend on doing other things.
What has been your greatest achievement over the course of your career, and the biggest lesson you have learned?
I am quite proud of all the achievements that eatigo has so far. I could say this is my best work yet. The lesson I have learned very early in this project is that it is very important to have a big picture and a big dream starting from day one.
What or who inspires you?
I always put my happiness as my precedent in life. There are many millionaires or billionaires in the world who are simply unhappy. It's just that the thing that they wanted the most, money can't buy it – such as a happily married life. Don't take your family, your friends for granted. It is the same with business – you will have to work hard to keep it. I don't take these things for granted.
If you could meet your younger self, what would you say?
You are doing well. Keep on doing what you do and prepare yourself – growing up is a pain.
Finally, what would be your best piece of advice for youngsters who aim to become the future business leaders of the Asean region?
Apart from being able to communicate in English fluently (which always helps in any business meeting abroad), for those who are aiming to start something, I always tell them: "Don't start a business in which seven out of ten people say it is a good idea… Go back and revise and understand why the other three out of ten did not agree with you, and refine the idea until you get ten out of ten." Although with ten out of ten your business may still fail, I can assure you that the odds are always better.
Read more interviews here:
Kumi Shimamoto, vice-president of sales, Asia at Getty Images

Christine Wright, managing director of Hays Asia
Mike Rios, chief innovation offIcer at 17 Triggers
Soon Su Long, CEO Indochina at Maybank
Jakob Lykkegaard, CEO & co-founder of Playlab
Mark Turner, senior director at FMI Air
Martin Limpert, managing director at Porsche Asia-Pacific
Shivam Tripathi, co-founder of CamboTicket
Thomas Hundt, CEO of Smart Axiata
Aulia Halimatussadiah, co-founder and chief content officer of Zetta Media Network
Shannon Kalayanamitr, group chief marketing offIcer at Orami
Sean Preston, country manager of Vietnam, Cambodia and Laos at Visa