Focus Asean interviews Kumi Shimamoto, vice-president of sales, Asia at Getty Images, to discover her inspiration, drive and advice for those set to follow in her footsteps
Now based in Tokyo after a previous stint in London, Kumi Shimamoto oversees all aspects of the global photo agency's sales operations in Asia and the development and implementation of sales strategies.
What, in your opinion, makes a great leader?
Someone who is able to provide a clear vision or direction for their organisation and is inspirational. I believe leaders also should not manage through 'like' or 'dislike'. Bad decisions often arise from not listening to someone you 'dislike' or agree too easily to someone you 'like'.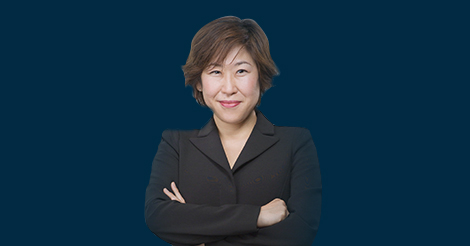 On a personal level, what drives you to succeed?
My drive comes from being excited about my work and my teams. At Getty Images, we believe that images have the power to change the world and that is very motivational.
What has been your greatest achievement over the course of your career, and the biggest lesson you have learned?
I believe my greatest achievement is still yet to come. My biggest lesson is to always be pushing myself and my team just a bit out of our comfort zone, because I never want to sit back and stop innovating. Exploring the world helps this as experiencing other cultures opens your mind to different ways of thinking; travel opens your mind to think of new possibilities and new ways you can do things. The further you get from what is familiar to you, the more you'll learn.
What or who inspires you?
Visionary leaders such as Qin Shi Huang, the first emperor of China who unified all of China by standardising writing, measurement and built a national road system and started the Great Wall of China. Leaders in Asean that inspire me are Lee Kuan Yew, the first prime minister of Singapore, and Mahathir Mohamad, the fourth prime minister of Malaysia, who modernised Malaysia without relying on the West.

If you could meet your younger self, what would you say?
Be confident and try everything that catches your interest.
Finally, what would be your best piece of advice for youngsters who aim to become the future business leaders of the Asean region?
With growing global interest of the Asean region from an economic perspective, it is being forced to be more international and this trend will likely continue. I would advise potential business leaders to travel and work abroad as much as possible to widen their views. You will likely appreciate your home country even more after living overseas and gain a stronger understanding of its potential.
Read more interviews:
Christine Wright, managing director of Hays Asia
Mike Rios, chief innovation offIcer at 17 Triggers
Soon Su Long, CEO Indochina at Maybank
Jakob Lykkegaard, CEO & co-founder of Playlab
Mark Turner, senior director at FMI Air
Pumin Yuvacharuskul, co-founder and CEO Thailand at Eatigo Co Ltd
Martin Limpert, managing director at Porsche Asia-Pacific
Shivam Tripathi, co-founder of CamboTicket
Thomas Hundt, CEO of Smart Axiata
Aulia Halimatussadiah, co-founder and chief content officer of Zetta Media Network
Shannon Kalayanamitr, group chief marketing offIcer at Orami
Sean Preston, country manager of Vietnam, Cambodia and Laos at Visa