Focus Asean interviewed Jakob Lykkegaard, CEO and co-founder of Playlab, to discover his inspiration, drive and advice for those set to follow in his footsteps
A Danish national living in Bangkok, Jakob Lykkegaard is an active investor, mentor and speaker. Prior to co-founding Playlab, a leading games developer and publisher, he built and exited social media marketing tool Pagemodo
What, in your opinion, makes a great leader?
A great leader, in my opinion, is someone that can, with words and actions, inspire people to move forward together and with higher confidence. It is also a person that is willing to fight for his team without personal gain and quickly remove obstacles on their way.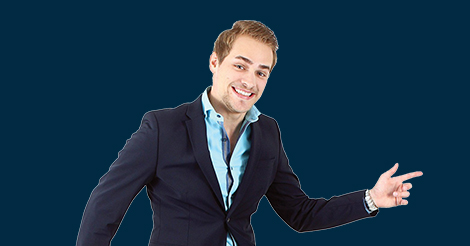 On a personal level, what drives you to succeed?
I personally love building great products that will get out in the hands of far more people than I will ever get to meet. Games are one of the best medias for this and what drives me every day.
What has been your greatest achievement over the course of your career, and the biggest lesson you have learned?
The hardest part of being in startups is sticking to your own beliefs and values when things go really bad, as they often will. There is no better feeling of achievement once you get to the other side and never deviated. I have been through this several times and the biggest lessons you learn is that fear and doubt are purely you against yourself.
What or who inspires you?
I'm highly inspired by people that are thinking way ahead of the rest, like Elon Musk and Steve Jobs. Such a long-term and clear vision of what you want, even if you would never be able to reach it in your own lifetime, inspires me.
If you could meet your younger self, what would you say?
Since I still haven't hit 30, I would in a meeting with a younger me push myself to think bigger from an early stage, as it can take many years to really grasp how big an impact you can actually make on the world.
What would be your best piece of advice for youngsters who aim to become the future business leaders of the Asean region?
There has never been a better time or place than right now in all of Asean to really make it big. The markets are still developing, so don't try to please a need that is there in the market today, but instead think about what will be needed in five to ten years from now, as that is the only way you can truly become a leader in your space and build a really solid foundation.
Read more interviews here:
Kumi Shimamoto, vice-president of sales, Asia at Getty Images

Christine Wright, managing director of Hays Asia
Mike Rios, chief innovation offIcer at 17 Triggers
Soon Su Long, CEO Indochina at Maybank
Mark Turner, senior director at FMI Air
Pumin Yuvacharuskul, co-founder and CEO Thailand at Eatigo Co Ltd
Martin Limpert, managing director at Porsche Asia-Pacific
Shivam Tripathi, co-founder of CamboTicket
Thomas Hundt, CEO of Smart Axiata
Aulia Halimatussadiah, co-founder and chief content officer of Zetta Media Network
Shannon Kalayanamitr, group chief marketing offIcer at Orami
Sean Preston, country manager of Vietnam, Cambodia and Laos at Visa