Focus Asean interviewed Mark Turner of Myanmar's FMI Air to discover his inspiration, drive and advice for those set to follow in his footsteps
With more than 37 years of commercial aviation experience, Mark Turner's past includes Gulf Air, Cathay Pacific, Qatar Airways, Emirates and Jet Airways. More recently, he formed part of the rebrand team for Fiji Airways and is now with FMI Air, a premium airline based in Myanmar
What, in your opinion, makes a great leader?
A great leader must be inspirational, a great communicator, and be able to articulate the future along with the desired ambitions and goals of the business unit or company. Great leaders are role models and are the core source of energy to build successful teams who applaud success and learn from mistakes.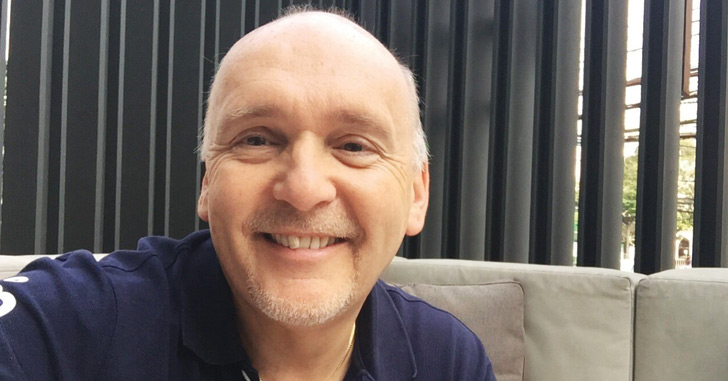 On a personal level, what drives you to succeed?
You must love what you do. You must be having fun, as positive energy breeds positive energy. You must sometimes take risks, but at the same time ensure you have looked at all the possible outcomes and consequences of the choices you make. For me, it's about building a brand, along with the experience that brings the brand to life and makes it different.
What has been your greatest achievement over the course of your career, and the biggest lesson you have learned?
We never stop learning and, in my view, we are constantly looking for the next big achievement. I am only as good as my last success, which in this case is the professional coaching, mentoring and development of a Myanmar national over the past two years to take on my role as director of airport operations and post holder position for FMI Air. I am very proud of this achievement but excited on what my next big achievement will be.
What or who inspires you?
My source of energy and inspiration comes from people, places and product (the 3Ps). My globetrotting experiences and the people I have met from all over the world have continued to drive my passion and my own destiny. In terms of leaders, the late Sir Maurice Flanagan, deputy chairman of the Emirates Group, was my mentor and coach during my 18-year tenure with the EK Group in Dubai.
What would be your best piece of advice for youngsters who aim to become the future business leaders of the Asean region?
Follow your dreams and your passions. Listen to both your heart and your head. Happiness is key to a successful and balanced work life, and never stop learning or growing. We all learn differently and at different times and stages in our life. I consider myself a late bloomer but that's OK. If you have an idea, see how far it goes.
Read more interviews:
Kumi Shimamoto, vice-president of sales, Asia at Getty Images

Christine Wright, managing director of Hays Asia
Mike Rios, chief innovation offIcer at 17 Triggers
Soon Su Long, CEO Indochina at Maybank
Jakob Lykkegaard, CEO & co-founder of Playlab
Pumin Yuvacharuskul, co-founder and CEO Thailand at Eatigo Co Ltd
Martin Limpert, managing director at Porsche Asia-Pacific
Shivam Tripathi, co-founder of CamboTicket
Thomas Hundt, CEO of Smart Axiata
Aulia Halimatussadiah, co-founder and chief content officer of Zetta Media Network
Shannon Kalayanamitr, group chief marketing offIcer at Orami
Sean Preston, country manager of Vietnam, Cambodia and Laos at Visa