Focus Asean interviewed Sean Preston, country manager
of Vietnam, Cambodia and Laos at Visa, to discover his inspiration, drive and advice for those set to follow in his footsteps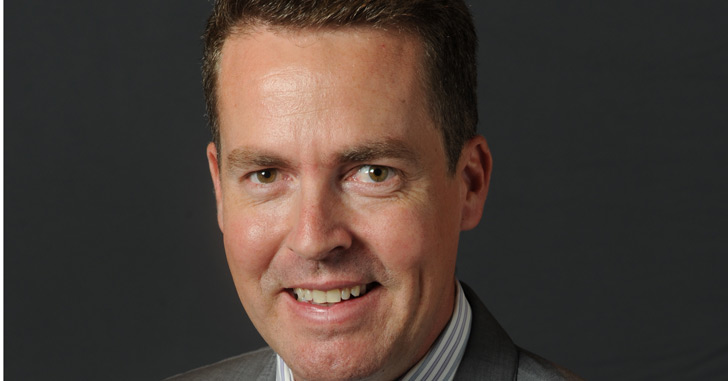 With more than 20 years of experience in the banking and finance industries, including time spent at Citigroup and ASB Bank Limited, Preston is now responsible for all aspects of Visa's business in three fast-growing emerging economies
What, in your opinion, makes a great leader?
I have found that the most inspiring leaders have a strong belief in a greater purpose other than any one individual, they are very authentic, true to themselves and only promote agendas they truly believe in. They usually have some level of charisma and humility, but are not afraid to try new things, to innovate. Their values and behaviours are what drives their following, not their position or title.
One of the things that I love about working for Visa, especially so in these markets, is that we have to consistently push the boundaries of innovative payment technologies and adapt our approach to fit the fast-changing needs of consumers and businesses, in often challenging environments. It is an exciting and fast-paced environment and I absolutely believe that the work we are doing adds value, not just to peoples' lives, but to whole economies.
On a personal level, what drives you to succeed?
The sense of achievement I feel when I have interacted with a person, or a business, and made a measured difference to that person's life, or to that business, is what drives me. More importantly I really enjoy the process of getting there. It is creative, social and logistical – all things I love doing.
There are so many different levers to drive business growth. The intellectual exercise to bring all these things together to drive growth is a combination of science and art. There is no perfect model, but it can be very satisfying when you feel like everything is harmonising and you start seeing the results.
I also gain tremendous satisfaction in contributing to and seeing the development of people over time. This is not just the people at work, but also clients, people outside my work, and of course my children. It is such a great feeling to see people bring the best out of themselves. We are all capable of so much more than we think.
Greatest achievement and lesson learned: If I look back, my biggest achievements were when I felt the most uncomfortable. Someone told me when you are uncomfortable, you are in your 'learning zone', and so if ever I start feeling comfortable in my job, it is time to make myself uncomfortable again. Although, things are moving so fast here, so this could be some time away.
What has been your greatest achievement over the course of your career, and the biggest lesson you have learned?
Over my career I have met many people who have inspired me from many countries and different socio-economic groups. I try to emulate those traits I see that inspire me and use them on my own life. My family is a constant source of inspiration for me; watching how my kids have adapted to a new environment here in Vietnam certainly puts a lot of things in perspective.
My colleagues in the Ho Chi Minh City office have also been of incredible support to me, and have helped me to better understand the market and broaden my horizons. I was also inspired seeing Visa's financial literacy programme in action – an annual educational programme that we have run at universities across Vietnam since 2012. Every year, I am astounded by the way in which students have tackled the tasks that we've set out for them. I regularly witness outstanding displays of leadership within the student bodies – it augers very well for the future of this country.
If you could meet your younger self, what would you say?
I suspect that if I told a younger me that I would one day be working in Southeast Asia to help expand access to electronic payments for the world's largest electronic payments company, the younger me would have struggled to believe it. In all seriousness, though, I would tell him to always be curious about the world, never discount possibilities that life presents you and get uncomfortable more often.
What would be your best piece of advice for youngsters who aim to become the future business leaders of the Asean region?
Keep an open mind and constantly listen to the perspectives of those around you. My observation is that the most successful leaders in Asean have taken the best of their own country's business practices/ideas and taken the best of other countries' business practices/ideas and created something much better than the sum of the parts.
At Visa, we need to understand the needs of the end user in each market, and so I value every interaction that I get with the public as an opportunity to better do this. It is wonderful to see more young people realising that many of the biggest opportunities are actually here, in [the] Asean region, not in the West.
Read more interviews:
Kumi Shimamoto, vice-president of sales, Asia at Getty Images

Christine Wright, managing director of Hays Asia
Mike Rios, chief innovation offIcer at 17 Triggers
Soon Su Long, CEO Indochina at Maybank
Jakob Lykkegaard, CEO & co-founder of Playlab
Mark Turner, senior director at FMI Air
Pumin Yuvacharuskul, co-founder and CEO Thailand at Eatigo Co Ltd
Martin Limpert, managing director at Porsche Asia-Pacific
Shivam Tripathi, co-founder of CamboTicket
Thomas Hundt, CEO of Smart Axiata
Aulia Halimatussadiah, co-founder and chief content officer of Zetta Media Network
Shannon Kalayanamitr, group chief marketing offIcer at Orami