Focus Asean interviewed Christine Wright, managing director of Hays Asia to discover her inspiration, drive and advice for those set to follow in her footsteps
After first joining Hays as an associate recruitment consultant in the UK in 1994, Christine Wright has risen through the ranks and is now responsible for the recruitment giant's operations in six countries
What, in your opinion, makes a great leader?
In my view, a great leader is on top of external environmental factors and, at the same time, they know their business inside out. As the old saying goes "knowledge is power", so by being equipped with the relevant information, data and analytics, they can make informed decisions. Successful leaders have a clear grasp on all factors that can impact their business.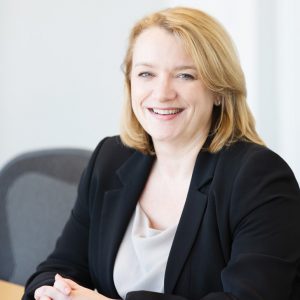 On a personal level, what drives you to succeed?
As leader of the Asia region for the world's leading specialist recruitment firm, I feel I have a duty to make an impact on improving the world of work in our region. I feel that more needs to be done to address the issues that are still prevalent in our labour markets such as skills shortages and gender diversity.
Being involved in the recruitment business, I want to be at the forefront of instigating change for the better… I strongly believe that the right person can transform a business and the right job can transform a person's life, and anything I can do personally as well as professionally in my role at Hays to make this happen is what motivates me.
What has been your greatest achievement over the course of your career, and the biggest lesson you have learned?
Being named in the 2015 International 50 as well as the Global Power 100 – Women in Staffing list, has certainly been a career highlight for me. I'm very proud of these accolades and want to be able to put them to good use to inspire women in the workplace and to improve gender diversity.
I think more workplaces need to highlight female role models, change organisational policy in support of gender diversity, and give better board backing for diversity issues. One thing I've learnt in my job managing 20 different nationalities of our 600 staff across Asia, is that diversity of gender, or age or nationality for that matter, breeds diversity of thought and the most innovative solutions. I've learnt that everyone, presented with the opportunity and access to the right development training, systems and tools they need to excel can take control of their own success and destiny, as I have done in my career. It's up to you as an individual how high you set your sights and how far you are willing to go.
If you could meet your younger self, what would you say?
I'd tell myself to learn as much from every manager I've had throughout my career, and learn what works well to be able to incorporate it into my future leadership style.
What would be your best piece of advice for youngsters who aim to become the future business leaders of the Asean region?
Firstly, find a strong role model or mentor that you can learn from. Whenever you are given targets or promotion criteria make sure you understand them. Being flexible about where you are willing to work can help your career progression, although it's not essential.
What is important is to have an open mind and be open to learning so that you expand your technical and behavioural skills. Be passionate about the job you do and don't settle for anything less.
Kumi Shimamoto, vice-president of sales, Asia at Getty Images
Mike Rios, chief innovation offIcer at 17 Triggers
Soon Su Long, CEO Indochina at Maybank
Jakob Lykkegaard, CEO & co-founder of Playlab
Mark Turner, senior director at FMI Air
Pumin Yuvacharuskul, co-founder and CEO Thailand at Eatigo Co Ltd
Martin Limpert, managing director at Porsche Asia-Pacific
Shivam Tripathi, co-founder of CamboTicket
Thomas Hundt, CEO of Smart Axiata
Aulia Halimatussadiah, co-founder and chief content officer of Zetta Media Network
Shannon Kalayanamitr, group chief marketing offIcer at Orami
Sean Preston, country manager of Vietnam, Cambodia and Laos at Visa