Duterte said that he "pitied" Suu Kyi as "she seems to be caught in the middle of being a Nobel Prize winner for peace" while also being heavily criticised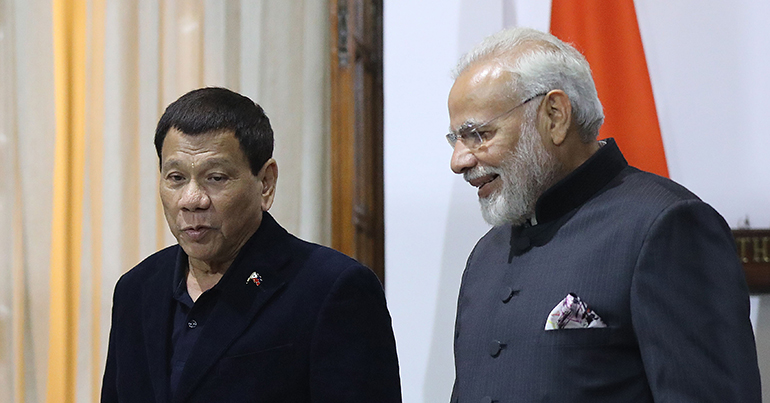 Philippine President Rodrigo Duterte offered his sympathies to Myanmar's embattled leader, Aung San Suu Kyi, on Friday during a press conference to a room full of reporters, saying that she needn't worry about the "noisy bunch" of human rights' protesters criticising her country's handling of the Rohingya.
"We were talking about our country, the interest of our country … and I said 'do not mind the human rights' (activists), they are just a noisy bunch actually," the strongman said while speaking at a business forum in New Delhi, Reuters reported.
Both Southeast Asian leaders were meeting in India's capital city last week alongside eight other Asean (Association of Southeast Asian Nations) leaders for the annual commemorative summit between India and the member group.
Of the ten Southeast Asian members in attendance at last week's summit, Suu Kyi and Duterte have been on the receiving end of some of the most intense criticism from the international community for human rights abuses taking place in their respective countries.
While Myanmar's de facto leader has come under heat for her country's crackdown on the Rohingya, forcing more than 655,000 of the Muslim-minority to flee across the border into neighbouring Bangladesh, Duterte's administration has been facing down condemnation from both the UN and human rights groups for his controversial war on drugs.
Since the anti-narcotic campaign began in June 2016, the Philippine government reports that at least 3,400 alleged drug users and dealers have died at the hands of anti-drug police, who they also contest were killed for fighting arrest.
US-based Human Rights Watch (HRW), who puts the number of dead at more than 12,000 people, however, has disputed this number.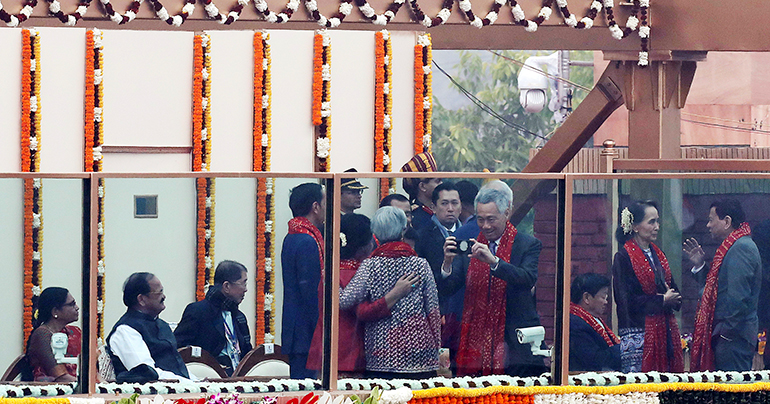 In Friday's press conference, the Philippine leader continued to express his disdain for the international attention his government has garnered in recent months, saying the UN served "no purpose at all" for mankind.
"It hasn't prevented any war, it hasn't prevented any massacre. And here I am trying to protect my country," he was reported as saying by CNN.
He went on to offer additional support for Myanmar's Suu Kyi, citing her 1991 Nobel Peace Prize as a possible reason for her being the target of international scorn.
"I pity her because she seems to be caught in the middle of being a Nobel Prize winner for peace and this is now the ruckus, she is heavily criticised," Reuters reported Duterte as saying at the forum.
The Nobel Peace Prize winner, however, has made no public approval to confirm whether she accepted her Southeast Asian counterpart's colourful language of support.
Suu Kyi has been under increasing pressure to condemn the persecution against the Rohingya in recent months, with the UN going as far to describe the violence against the Muslim-minority group as "textbook ethnic cleansing".
Duterte, meanwhile, has been facing his own battles with international watchdogs, as he has continued to be firm in vocalising his disapproval for human rights' activists.
HRW reported back in August that the outspoken Philippine president had encouraged police to shoot human rights groups and advocates "if they are obstructing justice".
Related reading: