A Cambodian social enterprise helping farmers reduce toxic smoke, embrace a more sustainable lifestyle and save money through its unique biofuel solution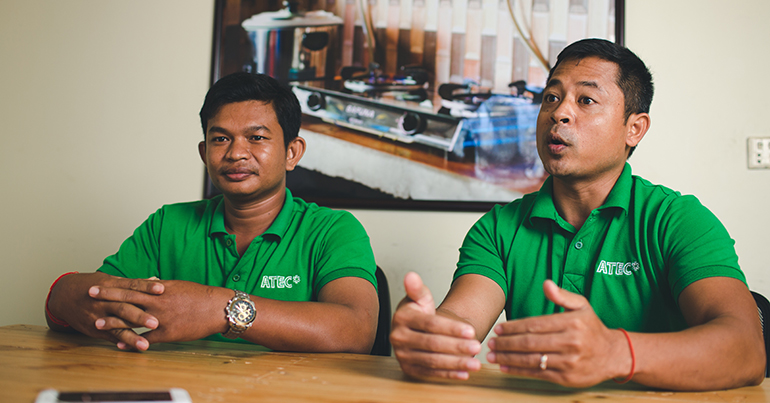 In rural Cambodia, where traditional wood-burning stoves are still common, the simple act of cooking can come at a price. According to ATEC Biodigesters, a Cambodia-based social enterprise with Australian roots, the use of firewood in the kitchen kills an estimated 14,000 Cambodians per year, making it more deadly than traffic accidents. Affecting mostly women and children, the smoke that spews forth from such stoves is a hidden killer, and Cambodians can also spend up to three hours a day scrubbing ash-filled pots and pans, on top of the 19 days per year spent gathering firewood. In addition, much of the wood that is used is gathered illegally, putting pressure on Cambodia's forests.
ATEC thinks it has a solution. The organisation has developed an eco-friendly system aimed at small-scale farming households in which waste and manure are broken down in an anaerobic chamber and converted into organic fertiliser and biogas, which can be used as cooking gas, thus eliminating the need for firewood or other costly kinds of fuel.
"It makes me very excited and motivated to work for a social enterprise like ATEC, because we are selling products that improve people's lives," says Socheat Cheng, the organisation's general manager. "Cambodians get free and safe cooking gas for their daily cooking, which means that they stop going to collect wood in the forest. We save the environment and save a lot of time."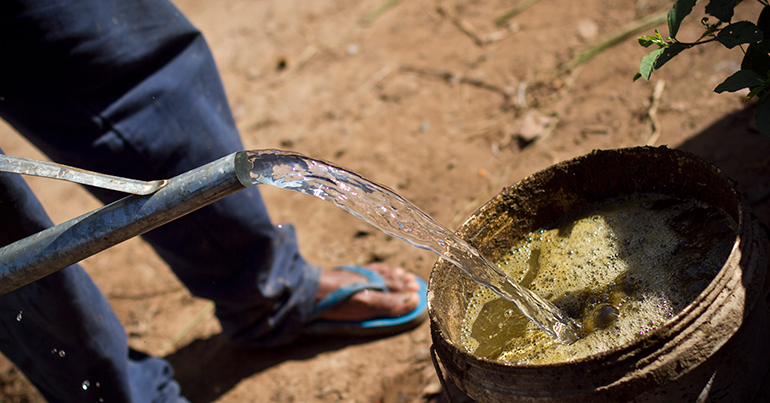 ATEC reports that its system, which costs between $550- 650 depending on the province, not only reduces indoor air pollution by 80%, it also saves households about $250 a year on average. "One of our clients in Kampong Thom province, after using our system, saved up to $1,200 per year," explains Cheng. Time is itself a precious commodity, with the hours regained by using the renewable biogas becoming available for further income-generating activities.
While a basic version of this technology is not unheard of in Cambodia, Cheng and Pech Phat, ATEC's finance director, see the organisation's plastic design, which has reached 450 households across six provinces, as particularly innovative. "Compared to the old, traditional brick biodigesters, ours are movable, a bit flexible," says Phat. "We can install them in high-ground areas and during the rainy season, especially those areas around Tonle Sap lake [that are prone to flooding]."
Having bagged the Google Impact Challenge Award in 2014, and recently securing $1m in funding, Cheng and Pech are optimistic about ATEC's future, as the organisation plans to expand to similar markets across Southeast Asia. In the short term, though, their focus remains Cambodia and trying to make their technology even more affordable.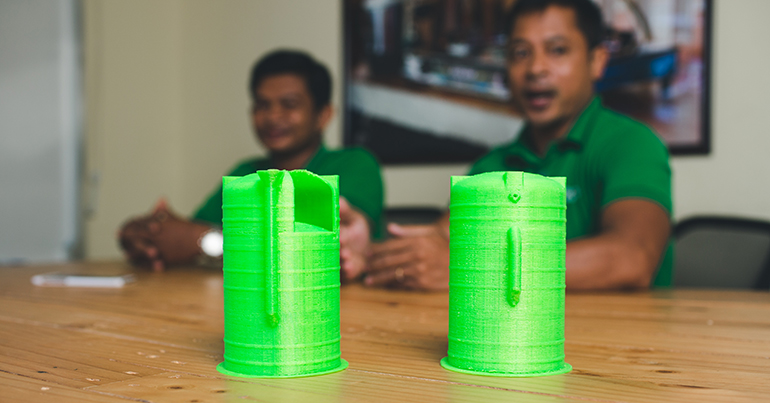 "We want the government to help contribute to a price reduction by deducting 10% VAT," says Phat. "Then we believe the price will be a bit lower and more accessible to Cambodian people."
This article was published in the January edition of Southeast Asia Globe magazine. For full access, subscribe here.
Related reading: