Philippine President Duterte said during an interview that he would like to see a federal style of government installed, similar to what France has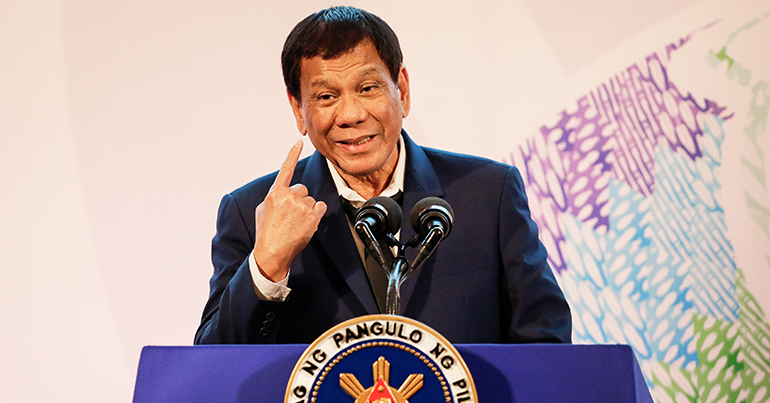 Despite receiving the full support of his allies in Congress, Philippine President Rodrigo Duterte has rejected suggestions that he extend his term as president and cancel next year's elections, as he hopes the country's government can reform to become more federal.
"There will be no suspension of elections, and there will be no term extension, especially for me," Duterte was quoted as saying to MindaNews in an interview with the online news site.
During the interview with MindaNews, Duterte went on to explain how he hopes to install a system of government that closely embodies what the French government has now, with the prime minister and the president both being "strong" and as "powerful" as the other.
The federal system that Duterte seeks to be instated would also see the Philippine Senate and House of Representatives merged into a unicameral system, Bloomberg reported. This would ensure, Duterte continued in the interview, that the passing of laws would be sped along, as there would only be 50 lawmakers.
The suggestion of the controversial president extending his reign has been on the table since Congress opened discussions about reforming the government, reported Rappler.
Speaker Pantaleon Alvarez was quoted earlier by Rappler as saying that he would be open to cancelling the midterm elections set to take place in 2019 if the government decided to shift to a federal style of government in the near future.
Duterte's term is currently set to end in 2022.
In the interview with MindaNews, the president of the archipelago nation also said that he was still waiting for a draft from the 25-member Consultative Committee (ConCom) he assigned in 2016 to create a blueprint for the federal government, VOA reported.
The committee, however, has yet to have any members appointed by Duterte, MindaNews noted.
Related reading: