Personalised service and refinement set the tone at Hanoi's Sofitel Legend Metropole

By Massimo Morello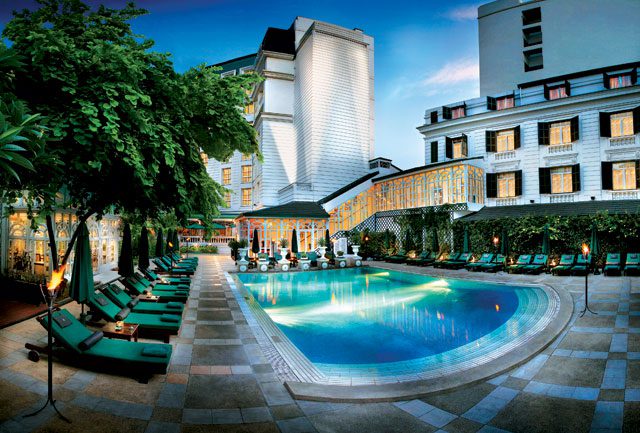 There was once a Hermès ad in the Vietnam Airlines in-flight magazine that featured a photo of a man throwing a Panama hat into the air: a traditional white one with a blue silk band and a thin trim. The message stated that it was on sale at the boutique in the Sofitel Legend Metropole in Hanoi, where an elegant shop assistant, with an apologetic air, said that the hat had been sold. A lady from Saigon had ordered it as a gift for her husband. It cost $1,200 and the assistant had it sent to her by airmail.
This little story is a metaphor for Vietnam and its 'capitals': Ho Chi Minh City for money and business; Hanoi for charm and style. The latter is clear in Hanoi's French Quarter, with its wide boulevards, large squares and villas in the neo-classical style. A symbolic part of the quarter is the Opera House, inspired by its counterpart in Paris.
Completed in 1911, it was from this theatre's balcony that the Viet Minh committee announced it had taken control of the city in August 1945.
One hundred or so metres from the theatre stands another building: the Metropole, which in the 20th Century was dubbed "the most famous hotel east of Suez"; the "Grande Dame" of Asian hotels, frequented by the likes of Graham Greene and André Malraux.
Now it is one of the centres of Asian neo-cosmopolitanism. According to high-end tour operator Kipling & Clark, it is one of Asia's top ten luxury hotels. The Metropole oozes hospitality from the get-go, with its receptionists elegantly clothed in traditional Vietnamese dress – the lacquer-red ao dai.
The hotel's 342 rooms provide refined comfort, right down to the smallest of details. The 22 superb suites come with a 24-hour butler service; the impeccable standards mirroring that provided throughout the past century.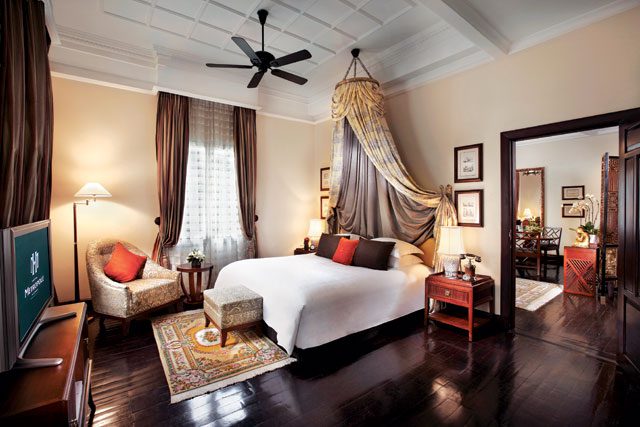 The lovely inner courtyard has a charming bar, providing the perfect location for the sophisticated travel writer. The restaurants offer a choice between the French menus of Le Beaulieu, the Italian masterpieces of Angelina and the exotic flavours at Spices Garden. Finally, Le Spa du Metropole is a calm sanctuary of gracious style, which combines East and West in its products by using the highest quality ingredients, including essences especially created by a Grasse parfumier.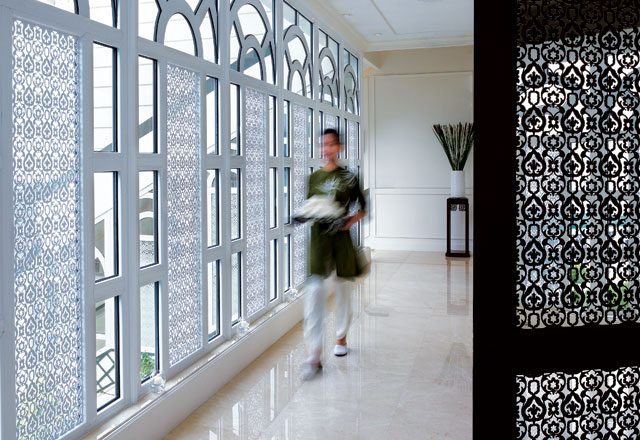 Bonjour, Vietnam.
***
Talk to Thiunh
One of the old-style hospitality services provided at the Metropole is offered by the concierge: Guests can speak to Cong Thiunh Pham, for this is his name, to have a bespoke city tour drawn up just for them.
The master
He joined the Accor group in 1977 and went to Vietnam in 1991. He later started his own business and his enterprise became another sign of renewal. We are, of course, talking about Didier Corlou, Master Chef of France, 5 Star Diamond Award Chef and Escoffier Vietnam President. His business, Vertical, includes four restaurants, a cookery school, catering service and a retail outlet.
Another legend
It is inevitable, while in Vietnam, to reflect on "The American War"; even more so now, following the recent passing of General Vo Nguyen Giap, commander of the Communist armed forces during the conflicts against the French and the US. Excellent food for thought is provided in the new book by military historian James A. Warren, titled Giap: The General Who Defeated America in Vietnam.
Between the lines
"The best little bookshop in Southeast Asia" is how Bookworm was described at its opening in 2001. This is a popular meeting place for local intellectuals, expats and travellers, who can choose between more than 10,000 books.
Essentials
Website: sofitel-legend.com/hanoi. Tel: +84 43 826 6919. Rates: from $220 a night. Recommended accommodation: one of the three Legendary Suites, named after previous guests Somerset Maugham, Charlie Chaplin and Graham Greene, from $1,756 per night.

Also view:
You old charmer – Few Bangkok hotels can compete with the Mandarin Oriental Bangkok's colourful history
"Seal the deal" – Ho Chi Minh City's Park Hyatt hotel has become the go-to spot for the country's business elite
Just like a dream – The Eugenia's colonial aesthetic ensures it stands out from Bangkok's soaring crowd
"Time after time" – The storied Raffles Hotel continues to dazzle in a nation preoccupied with progress
"Going strait" – Discover the cultural melting pot that is Malacca
"Island paradise" – Jakarta's Ritz-Carlton is a perfect match for a country with big aspirations