Ho Chi Minh City's Park Hyatt hotel has become the go-to spot for the country's business elite
By Massimo Morello
Vietnam's luxury hotel sector received a boost in July 2005 when the Park Hyatt opened its doors in Ho Chi Minh City. The timing was no coincidence. During that period, Vietnam was bent on becoming another 'Asian tiger', with the hotel opening during the final negotiations for Vietnam's accession to the World Trade Organisation – which it achieved, becoming its 150th member in January of 2007.




Located on Lam Son Square, in the city's historic District One, and within reach of the international airport, convention centre and business district, the Hyatt provided an alternative to the city's older hotels – many of them already renovated, or under renovation – that housed journalists, writers, spies, military consultants and high-ranking officers during the wars.
A hotel such as the Hyatt, an architectural fusion of colonial and contemporary styles, with its 244 rooms and suites that blend sophisticated design with the latest modern comforts,  was necessary for the newly emerging class of brokers, businessmen and entrepreneurs sealing billion-dollar deals in the capital.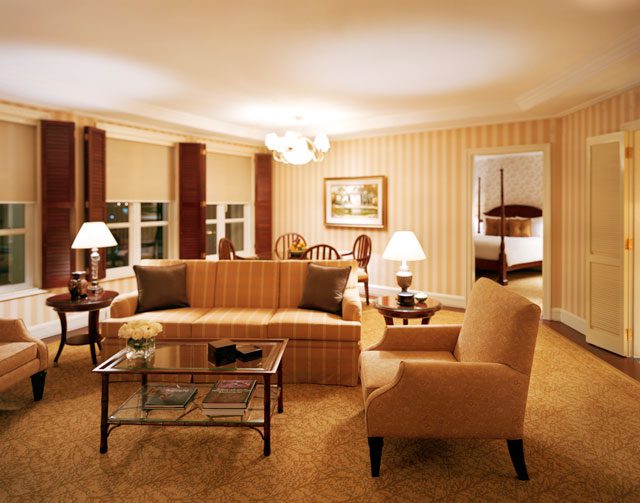 The mission was a success: In the following years, the Hyatt was repeatedly named Best Business Hotel in Ho Chi Minh City and became a prestigious destination for corporate conventions.
When the Vietnamese economy slowed, recording one of its worst ever performances in 2011, the crisis was turned into another possibility by the Hyatt. Its lobby lounge, a high-ceilinged, three-storey open space, with tall windows and comfortable sofasand chairs, remained the place to go, meet, see and be seen.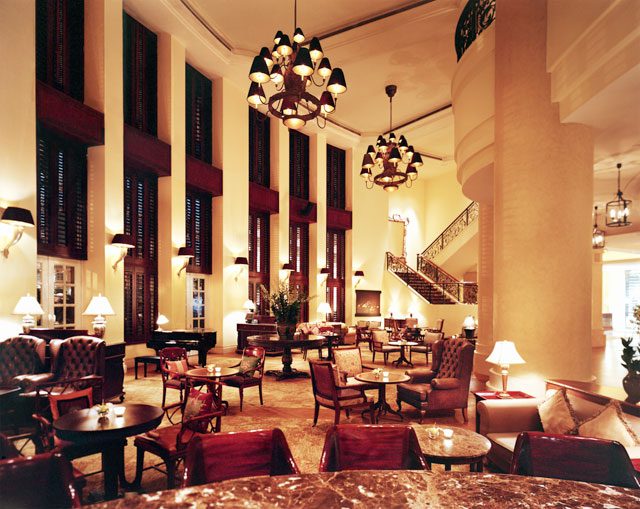 "This is the perfect time to invest," assures Johan Kruimer, managing director of Ho Chi Minh City Securities Corporation, one of the city's biggest financial companies. And many deals have been struck in one of the Hyatt's restaurants: Square One, offering Vietnamese and Western cuisine from an impressive display of integrated show kitchens; and Opera, home to authentic Italian cuisine prepared in a large, open kitchen and served in a cosy trattoria setting with alfresco dining overlooking the opera house.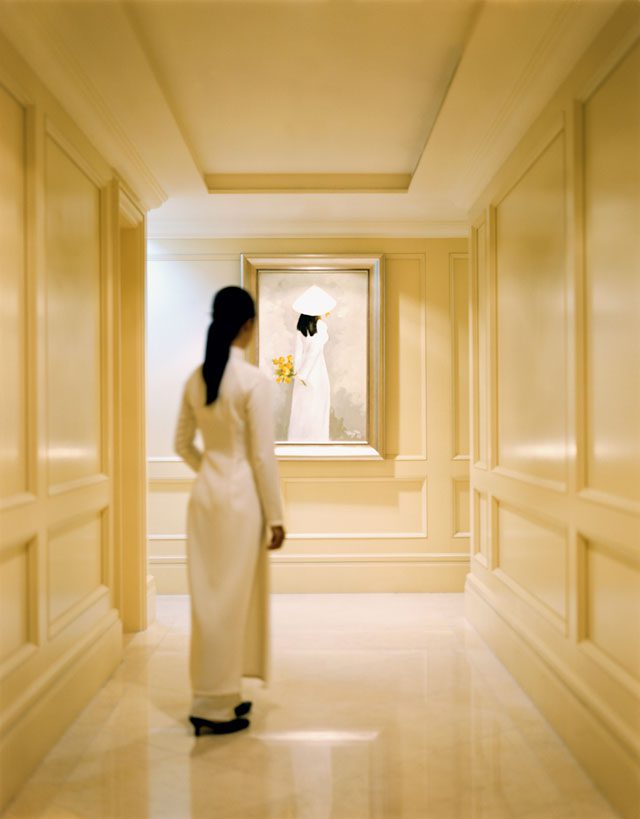 Givral's back
The historic Café Givral is located a short walk from the Hyatt, opposite the opera house. Until 1975 it was the nerve centre of the city's intrigue, where Graham Greene wrote "The Quiet American".
Closed down a few years ago, it reopened its doors last October; and, although its olden-day charm has been lost, it remains an excellent café, restaurant and patisserie that serves baguettes, pastries, well-prepared dishes and great-smelling coffee.
Social scene
The Hyatt's in-house bar, 2 Lam Son, is one of the top spots on Ho Chi Minh City's late-night drinking radar. Designed by renowned Tokyo design firm Super Potato, a medley of sleek black marble,
warm wood panels and stainless steel combine to create a stylised take on Old Saigon.
Shadow warrior
Ho Chi Minh City is one of those places that makes you think about history. The recently released book "Shadow Warrior: William Egan Colby and the CIA", by eminent historian Randall B. Woods, makes a good companion. As head of the CIA's Far East Division, Colby oversaw an endless succession of assassination attempts, coups, secret wars in Laos and Cambodia, and ran the Phoenix program, which set out to "neutralise" the Viet Cong.
The lunch lady
This is the name given to Nguyen Thi Thanh, a cult for street food lovers. Located in the same area as the Hyatt, near the zoo, it is open Monday through Saturday from 11am until it runs out of
food. The menu depends on what The Lunch Lady finds at the market. Usually noodles, invariably delicious.


Essentials
Website: saigon.park.hyatt.com.
Tel: +84 838 241 234.
Rates: from $252 to $836 a night for the Park Executive Wing.
Suggested accommodation: Park Deluxe King (46-square-metres with a private terrace and direct pool access), from $396 a night.



Also view:
Just like a dream – The Eugenia's colonial aesthetic ensures it stands out from Bangkok's soaring crowd
"Time after time" – The storied Raffles Hotel continues to dazzle in a nation preoccupied with progress
"Going strait" – Discover the cultural melting pot that is Malacca
"Island paradise" – Jakarta's Ritz-Carlton is a perfect match for a country with big aspirations