Go-Jek sets up to dominate, Singapore launches an electric car sharing scheme and governments across the region are cracking down on cryptocurrencies


INDONESIA
Go-Jek on path to domination
Go-Jek, Indonesia's first startup valued at a billion dollars, announced last month that it would launch its ride-hailing app in the Philippines in early 2018 and that other launches across the region would follow later in the year.
The company also disclosed in December that it had agreed to acquire three Indonesian fintech players – offline payment companies Kartuku and Midtrans, and local community group-based saving and lending network Mapan – in its ongoing bid to become a one-stop shop for digital services. The company started life as a ride-hailing app in 2010 but has since expanded into food deliveries, business logistics and mobile payments, boasting 15 million weekly active users and an extensive network of 900,000 drivers and 125,000 merchants. In a country where 96% of the population has no access to credit cards, according to KPMG, moving into the mobile payments sphere makes good business sense for Go-Jek, especially given its powerful backing from Chinese giants Tencent, as well as US private equity firms KKR and Warburg Pincus. According to a statement from founder and CEO of Go-Jek Group Nadiem Makarim, the acquisitions would help reinforce Go-Jek's leadership in payments, "stimulate economic growth and improve lives through increased financial inclusion in Indonesia".
SINGAPORE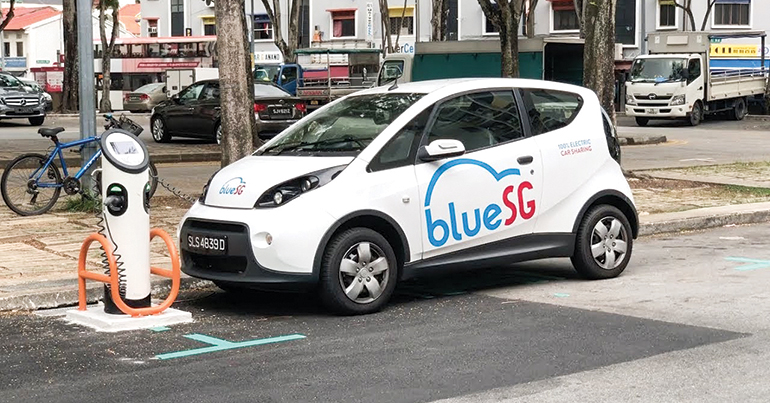 Singapore launches electric car sharing scheme
Singapore's first electric car sharing service launched last month. Customers wishing to use BlueSG's service can reserve an electric car in advance by using its app or website or by walking up to any BlueSG station and jumping straight in. Depending on whether or not customers pay SGD 15 a month for a 'premium' yearly membership, they are billed either SGD 0.33 or SGD 0.50 per minute for a minimum of 15 minutes, before returning the car to the station nearest their destination. BlueSG kicked off the service in early December with 80 cars , 30 stations and 120 charging points located across the city, but it is hoping those numbers will increase to 1,000 cars, 500 stations and 2,000 charging points by 2020.

Amazon cancels free shipping, launches Prime service
A day after cancelling free shipping for Singaporean customers who order goods from its US site, Amazon launched its Amazon Prime subscription service in Singapore last month, offering customers an introductory promotional price of $2.22 (SGD2.99) per month. After the introductory offer expires, however, the cost of prime membership in Singapore will rise to $6.68 (SGD8.99). Its benefits include free two-hour delivery on tens of thousands of items, free international shipping on items over $29.72 (SGD40), and access to both the company's online streaming service and in-game benefits for select games. The launch of Amazon Prime follows hot on the heels of Singapore-based Lazada's Amazon Prime-inspired membership programme LiveUp, which, for a fixed yearly fee of $20.80 (SGD28) offers subscribers discounts on Uber rides and UberEats deliveries, a free six-month subscription to Netflix and faster deliveries from Lazada's various e-commerce sites.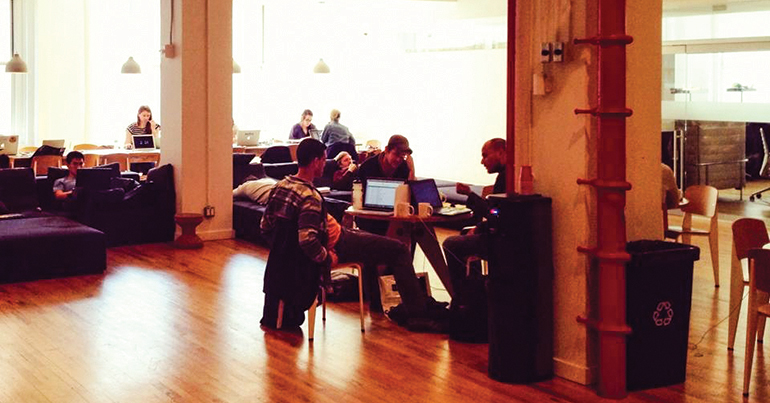 General Assembly to host month-long Digital Careers Festival
Since bursting onto New York's startup scene as a co-working space in 2011, General Assembly has developed into one of the world's most respected tech educators, and for four weeks in January and February, it will be leveraging its extensive network – which includes numerous links to Fortune 500 companies – to organise the Digital Careers Festival, a series of interactive classes, workshops and events for those wishing to boost their prospects within the digital economy. Held at numerous venues across Singapore, topics covered will include coding, cryptocurrencies, data science and business analytics.
When: 15 January – 11 February
Visit: digitalcareersfestival.splashthat.com
VIETNAM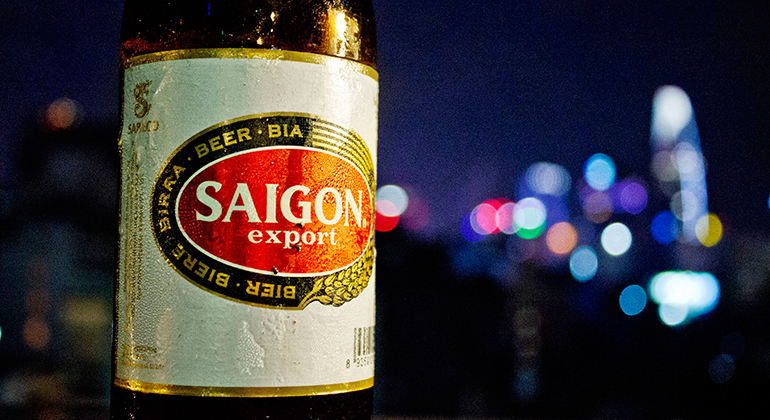 ThaiBev keen on Saigon Beer
ThaiBev has registered to buy at least a 25% stake in Saigon Beer, Vietnam's largest beer company. As of 15 December, ThaiBev was the only investor to have taken a formal step towards buying a stake, after roughly half a dozen foreign companies, including Anheuser-Busch InBev and Asahi Group, were scared off by the company's high valuation, which was equal to 40 times 12-month earnings. Based on the initial price guidance, a 25% stake in the company would cost $2.3 billion, which many investors consider too high a price to pay for such limited control. ThaiBev, however, has already made significant inroads in Vietnam having become a major shareholder in Vinamilk in 2013 – and deems purchasing a 25% stake in Saigon Beer a good way to further expand its operations in the rapidly growing economy.
CAMBODIA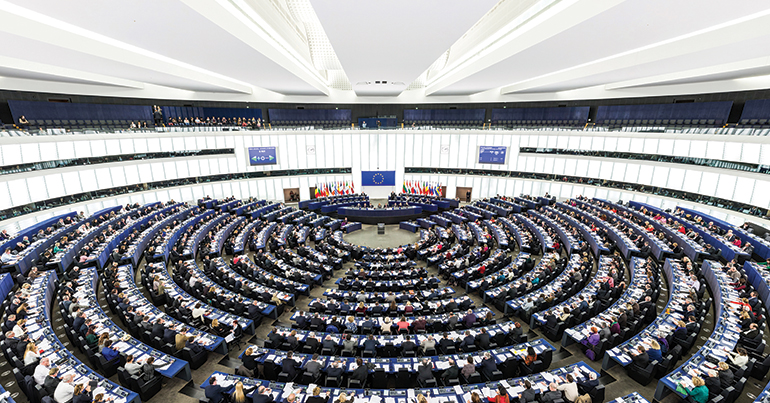 European Parliament calls for review of trade agreement
In response to the Cambodian government's political crackdown, the European Parliament passed a resolution last month calling on the European Commission and European External Action Service (EEAS) to consider temporarily suspending Cambodia's duty-free access to EU markets guaranteed under the Everything But Arms (EBA) initiative.
Article 19 of the EBA regulations states that trade benefits may be taken away from beneficiaries in the event of "serious and systematic violation of principles" upheld by international human rights conventions.
In addition to a review of Cambodia's status as an EBA beneficiary, the resolution called upon the EEAS to follow in Washington's footsteps and impose visa restrictions on Cambodian officials and to freeze their assets.
The resolution came just two days after the EU announced that it would no longer provide support for the 2018 national election, which it deemed illegitimate following the dissolution of the main opposition party. The EU ambassador, however, told the Phnom Penh Post that only $1m of the original $11m pledged by the EU remains unspent.
PHILIPPINES

Duterte gets Fitch approval
Philippine President Rodrigo Duterte's economic plans received a vote of confidence last month when the global credit rating agency Fitch Ratings raised the country's sovereign rating by one level to BBB, bringing it ahead of neighbours Indonesia.
"Strong and consistent macroeconomic performance has continued, underpinned by sound policies that are supporting high and sustainable growth rates," Fitch said in a statement. "Investor sentiment has also remained strong, which is evident from solid domestic demand and inflows of foreign direct investment [FDI]." The country's rosy FDI outlook flies in the face of Duterte's international reputation. The pugnacious leader has met with widespread international condemnation of his bloody war on drugs, which has claimed thousands of Filipino lives.
REGION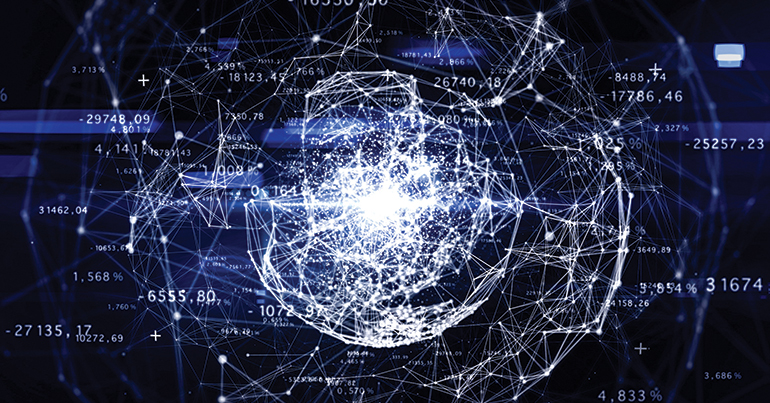 Digital economy enjoys rapid growth
The value of Southeast Asia's internet economy is expected to have reached $50 billion in 2017, according to a recent report by Google and Temasek, the investment arm of the Singaporean government. Online travel remained the most lucrative segment of the internet economy, constituting $26.6 billion of the overall market value, while e-commerce, ride-hailing and venture capital investments in internet companies also played significant roles in driving the region's digital growth.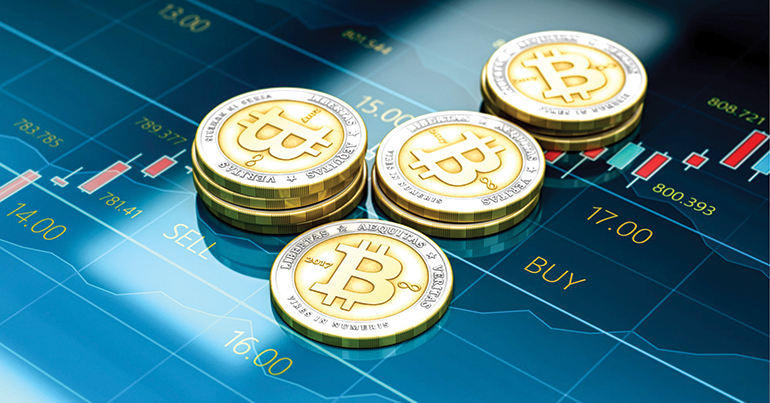 Cryptocurrency crackdown
As the values of cryptocurrencies such as a bitcoin continue to soar, governments across the region are taking steps to rein in speculation. Indonesia's central bank outright banned fintech companies from using cryptocurrencies in a move it said would protect the country's financial system from inflation and negative impacts on its monetary policy, while the Philippines' central bank simply announced that it was working on ways to regulate so-called initial coin offerings.
This article was published in the January edition of Southeast Asia Globe magazine. For full access, subscribe here. 
Related reading: