With Islamic travel rising rapidly, Malaysian booking site Tripfez is offering experiences tailored to religious needs as well as a Halal travel rating system called the Salam Standard. Faeez Fadhlillah, the company's CEO and co-founder, discusses how the company has brought a new level of ease to Muslims' travels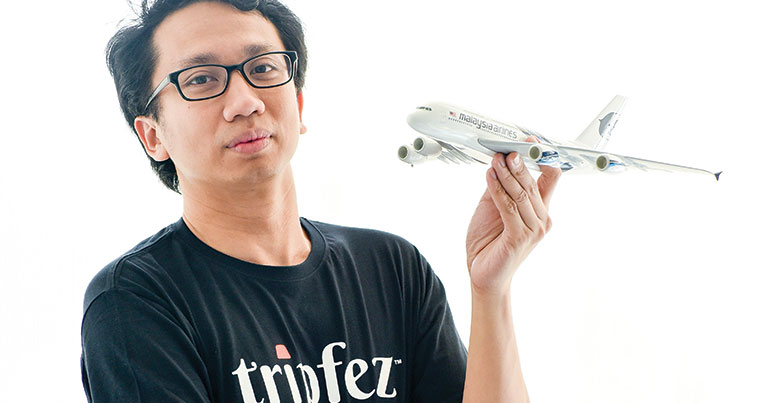 Faeez Fadhlillah sees the formation of a small holiday group among university friends as the genesis of his career in the Southeast Asian travel industry. He and about ten others from the University of Sydney in Australia would regularly jet off during long weekends or school breaks.
Across the group there was an array of requests and requirements necessary to make their travels enjoyable. Fadhlillah and one other group member, an Iranian woman, met with the greatest challenges. As Muslims, they both needed to hunt out halal meals while on the road, for example.
Now the CEO and co-founder of Tripfez, a Malaysia-based, Muslim-friendly travel site, Fadhlillah says that things such as prayer mats, booze-free minibars and halal meals were already available at some hotels when his site launched five years ago. What was missing, however, was somewhere to track down information on what could be expected from one city to the next, one hotel to another. Unlike the availability of Wi-Fi or a swimming pool, important religious requirements often weren't listed on hotel search engines.
Being on the road with friends resulted in a Eureka moment for Fadhlillah and his business partner, Jürgen Gallistl – another member of the travel group. "Hey," he recalls thinking, "[here's how] you can encourage people to travel a lot beyond their comfort zone."
"Generally, information is scattered. So our whole idea [was] to collect all the information into one site," the 31-year-old says. "You'd be surprised: in certain countries, you can actually pre-order [halal food] if the hotel does not offer it on the menu. So these are little [bits of ] information which are useful for travellers."
The key to getting more Muslims to travel comfortably and beyond their ordinary boundaries, Fadhlillah says, was determining what they saw as travel necessities versus luxuries and then creating a platform that would show them where these things were available. It was 2013 when the business duo created a short-term online survey targeting Muslims. The results formed the basis of the Salam Standard, a rating system named after the Arabic word for peace that they built from scratch and have since used to highlight the level to which hotels on their site meet travel necessities for Muslims.
Hotels with prayer mats and praying direction available upon request make the cut for the bronze category of the Salam Standard. Those that also have an alcohol-free minibar, a list of halal restaurants nearby and certified halal food offered at the hotel take the gold.
"We wanted to put: 'OK, here are ten things, and you either have them or you don't.' So it's clear, it's… objective," he says.
We actually learned everything, every single aspect of the business, from scratch
To collect the necessary data, the duo approached hotels and chains one by one, slowly building up a portfolio of Salam Standard ratings. They made case-by-case partnerships with the hotels, meaning one might pay per successful booking through the site while another might have a flat rate that goes to Tripfez for being ranked and displayed.
Next came the building of a platform to showcase this information. Entering a destination and dates of travel into the Tripfez search engine produces results that feature some of the familiar hotel characterisations – number of stars, price per night, whether the property has a pool etc – but in addition, if eligible, they're also marked with a Salam Standard emblem designating them bronze, silver or gold. The site also offers Muslim-specific tours, travel packages and a search engine for prayer times in cities around the world.
"Version one of the site was designed by me. I had no designing background or anything," says Fadhlillah, who cast aside his education in chemical engineering to pursue the venture. By watching YouTube videos and testing different computer programmes and buttons, he coded the site from nothing. "We actually learned everything, every single aspect of the business, from scratch," he says.
The company's plan was met with plenty of scepticism – Expedia already exists, Fadhlillah was told. "But for me, if you don't try you've already failed," he says. So they pressed forward and were welcomed by many.
"From the beginning, we had hotels from Scandinavia asking: 'What can we do to actually attract more travellers?'" he says. The Salam Standard suddenly served as a guiding tool for attracting Muslim tourists. For example, hotel giant Marriott International is currently working with the company to increase their silver-rated hotels in the Middle East and Africa to gold standard.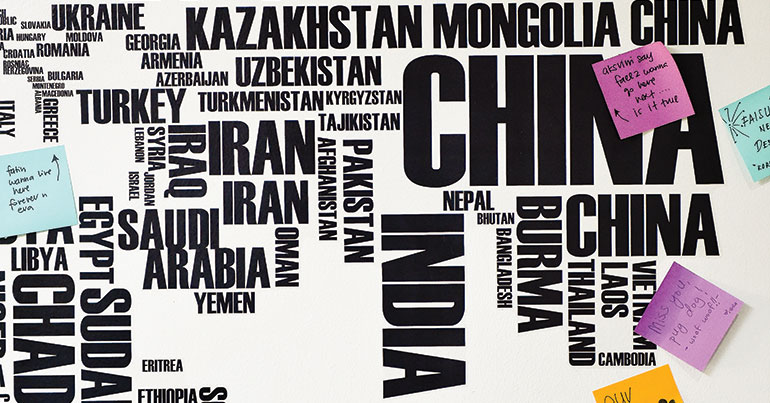 In time, other travel sites voiced interest in adopting the Salam Standard, so Tripfez developed a programme that would distribute the rating system to other travel agencies at a fixed cost.
Along the way, he admits, Fadhlillah has also developed an appreciation for expertise, rather than attempting to run the whole show. "You always need people who are experts in their respective fields to actually work with you as a team, make the whole business successful. It's like a tree," he says. "Every single component has its own function, which then collectively makes the tree grow and flourish."
The site itself has changed very little from its early days, Fadhlillah says, but what has evolved are the portfolio of travel agencies paying to use the Salam Standard, the size of the company's database of ranked hotels and Tripfez's number of users. From a team of two, Tripfez has grown to nearly 20 professionals who now work with approximately 55,000 hotels. While Fadhlillah declined to give exact figures, he said the number of people booking trips and tours through the company last year more than tripled compared to the year prior – more than twice Tripfez's anticipated growth.
The potential for the business remains substantial, with a report released last year by MasterCard and HalalTrip – a review site that aims to be the Muslim edition of TripAdvisor – stating that Muslim millennial travellers alone are expected to spend $100 billion on travel annually by 2025, while Muslim travellers in general will hit three times that amount by the following year.
"We decided to venture into Muslim travel specifically because Southeast Asia has a huge population of [Muslims], and I think we saw the huge potential of it globally," explains Fadhlillah. "Our growth has been amazing."
The entrepreneur, who grew up in Kuala Lumpur, has become an active leader in the Malaysian tourism industry and in 2016 was recognised on Forbes' prestigious 30 Under 30 Asia list as a successful business developer.
Looking forward, he says, the hope is that Tripfez will continue expanding its offerings and become a "household name", offering everything from bookings to travel products.
"We've been fortunate that the industry has been very, very responsive and sees the need to cater to all travellers, including Muslim travellers," Fadhlillah says, before admitting this isn't something he had anticipated upon launching the system. "There's a very famous saying which I kind of like: 'We managed to put people on the moon before we actually put wheels on a suitcase.'… It shows that the travel industry is… very hard to change."
But that's exactly what the Salam Standard has done.
"We've allowed a lot of people to travel beyond their original travel destinations, to go to places that they thought would be very difficult to go to," he says. "We're fighting for that."
This article was published in the April 2018 edition of Southeast Asia Globe magazine. For full access, subscribe here.
Related reading: