The 18-year-old Indonesian was sentenced to 1.5 years in prison and was ordered to pay a $700 fine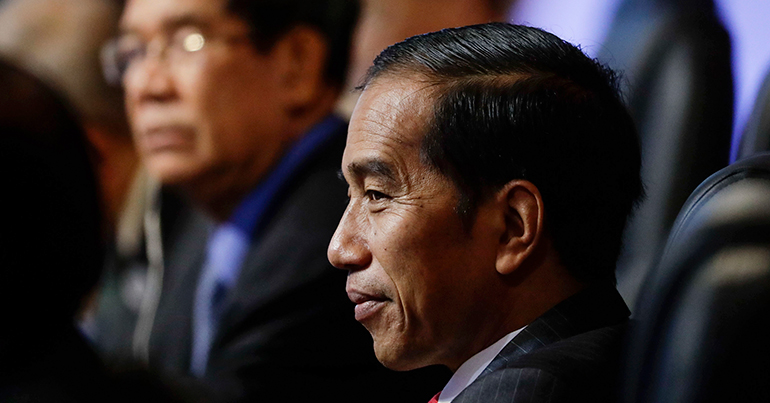 A teenager from Medan, Indonesia, was sentenced to 18 months in prison for insulting President Joko Widodo in a series of Facebook posts.
The 18-year-old, known only by his initials MFB, was found guilty of breaking the Electronic Transactions Act (ITE) after making defamatory and slanderous comments online, Channel News Asia reported.
Using fake Facebook accounts, the teen took aim at both President Widodo and National Police Chief Tito Karnavian by sharing messages and memes that mocked the two officials, Coconuts reported.
The teen was arrested in August of last year, coming shortly after posting a taunting message on his Facebook account to the police that read: "A week has passed, yet not one cop has arrested me. What is going on with the police institution?"
In addition to the jail sentence, Channel News Asia reported that the judge who handed down the ruling also ordered the 18-year-old to pay a $700 fine.
"If the fines are not paid, the jail term is extended by one month," the judge said.
The teen accepted the verdict and has not filed any appeals.
During the hearing, he did, however, offer up an explanation for creating the inflammatory posts, saying they were the by-product of his frustration with the government for creating policies that he believed were unsuccessful, according to Coconuts Jakarta.
The Muslim-majority country's recent crackdown on online comments through the controversial Internet law has led to much criticism from international rights activists, with many claiming ITE is draconian and a threat to freedom of speech.
UK-based Amnesty International has come out against the Indonesian law, saying the "broad and vaguely worded laws (have been) used to arbitrarily restrict the rights to freedom of expression, of peaceful assembly and of association" in Indonesia, the BBC reported.
MFB is not the first to fall foul to the government's strict attempt to control online speech. Just last week, a politician from the island of Sumatra was sentenced to one year in prison for writing a Facebook post that allegedly insulted the religion of Islam.
Related reading: