Singapore is considering introducing a levy on e-commerce to give traditional vendors a fighting chance in the face of increased online competition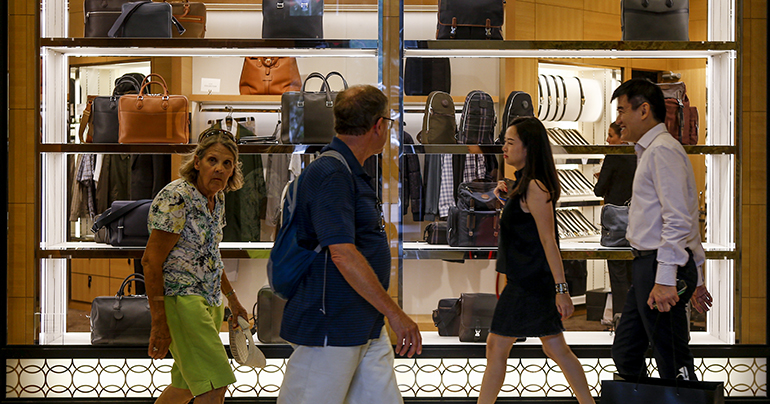 The Singaporean government is expected to introduce a new e-commerce tax in its budget next Monday, in an attempt to level the playing field between online and offline retailers.
Online purchases of less than 400SGD ($301) have so far been exempt from the country's goods-and-services tax (GST), which is currently set at 7%, while shoppers at traditional stores have to pay GST for any purchase.
But Singapore's senior minister of state for law and finance Indranee Rajah said last week on business radio station MoneyFM 89.3 that the government was studying how best to implement an e-commerce tax in one of a series of recent comments that have led eight of 12 economists surveyed by Bloomberg to speculate that next week's budget will include a levy on online retailers.
In its pre-budget report, auditing firm KPMG said that "the taxation of e-commerce and digital services makes for far better math" than "increasing GST across the board," an assessment that would have been met with approval from Kurt Wee, the president of Singapore's Association of Small and Medium Enterprises who told Today Online in January that there was a need to "create a more fair playing environment" for online and offline retailers.
If introduced, the proposed tax would come just months after Amazon launched its Prime Now two-hour delivery service in Singapore, a move that brought the US giant into direct competition with Lazada, the Southeast Asian e-commerce company controlled by Jack Ma's Alibaba.
The two tech giants are competing for slices of an exponentially expanding pie.
According to iPrice's State of eCommerce in Southeast Asia 2017 report, the gross merchandise value of first-hand goods in the e-commerce sector surpassed $10 billion in 2017, up from $5.5 billion in 2015, with smartphones accounting for 72% of overall e-commerce web traffic.
Related reading: