Discover Yangon, Myanmar's exquisite cultural capital, where the likes of George Orwell and Mick Jagger have passed through

Eat – 
Root
Sisters Phyone Pong Yon and Ipkaw Pang opened Root in 2016 to show that their native Wa State, located on Myanmar's eastern border with China, is about much more than opium production and conflict. In fact, everything about the restaurant, from the ingredients imported directly from the state to the decorative throw pillows handmade by Wa women, has been designed to banish these negative perceptions. Culinary highlights include the Wa speciality of moik, a spicy, brown rice porridge infused with green mustard leaves, and fried fish designed to be wrapped in lettuce leaves and served with peanut sauce and vermicelli.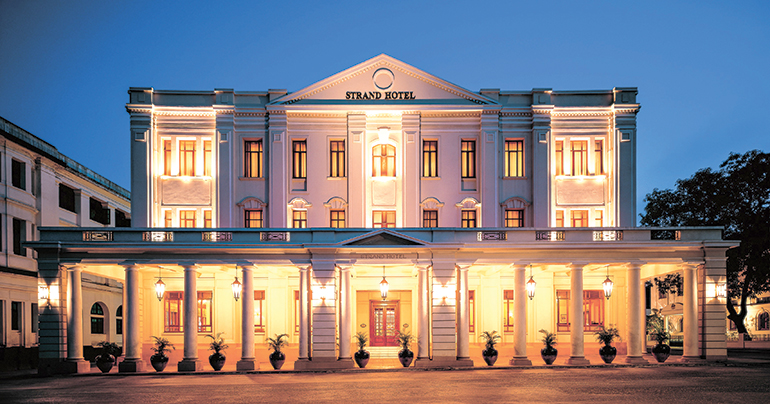 Sleep – 
The Strand
From the marble-floored lobby to the elegant rattan chairs, the Strand's grandeur is unsurpassed in Yangon. And each room is, in fact, a suite. Spread across two storeys, even the smallest guest quarters come equipped with a large, beautifully tiled bathroom, separate sitting area, walk-in dressing room and supremely comfortable, mahogany-framed bed. Built in 1901, the majestic colonial building – parts of which were temporarily turned into horse stables by Japanese soldiers during World War II – has long been the hotel of choice for Western stars, with George Orwell, Rudyard Kipling, Mick Jagger and Oliver Stone all having passed through.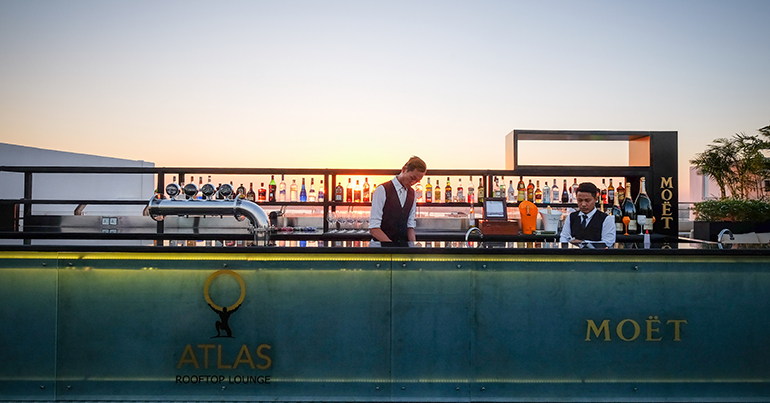 Drink – 
Atlas Rooftop Bar & Lounge
Given the mesmerising tangle of purple, orange and golden hues that dance across Southeast Asia's skies as day turns into night, rooftop bars in the region possess something of an unfair advantage when it comes to sneaking onto 'best of' lists. Fortunately, drinking in the breathtaking sunsets and views over Shwedagon Pagoda are not the only reasons to swing by Atlas. The menu also offers something to savour in the form of well-balanced, fruity cocktails, international wines and champagnes, and a rotating menu of tapas put together by Mahlzeit, the much-loved German restaurant that found a home long ago on the building's ground floor.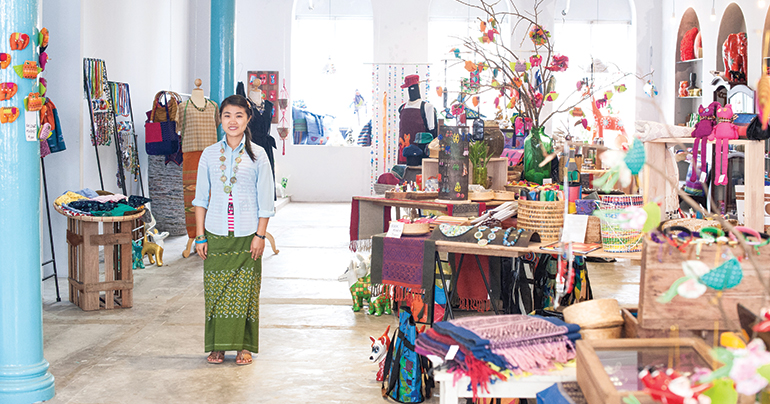 Shop – 

Hla Day

Launched less than two years ago, Hla Day, which is Burmese for 'beautiful', works with Myanmar artisans, socially disadvantaged groups and small businesses to design and sell a wide range of clothes, accessories, toys and food. In keeping with the brand's focus on sustainability, all the goods are crafted using locally sourced materials. Whether it be a tote bag made from recycled tyres or a traditional Myanmar papier-mâché toy, the handmade products sold here showcase the social enterprise's pledge "to capture the unique flavours of Myanmar design" while also reflecting meticulous commitment to quality control.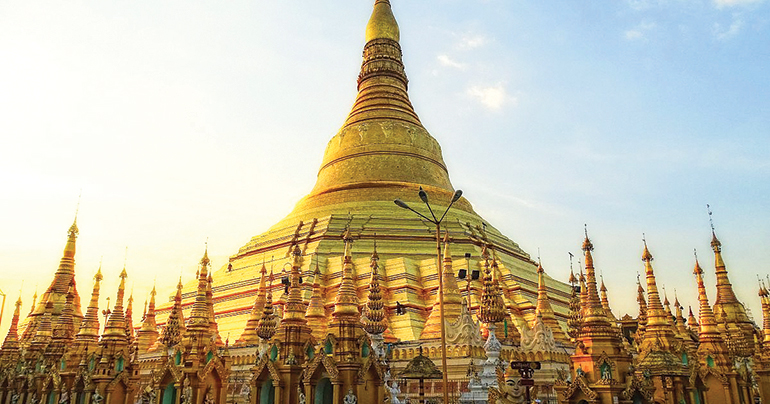 Explore – 
Shwedagon Pagoda
A trip to Yangon isn't complete without visiting Shwedagon Pagoda's 99-metre-high, bell-shaped stupa. Thought to date back as far as 2,500 years, Myanmar's iconic spiritual emblem contains eight strands of hair said to belong to the Buddha, which helps to explain why this shrine, above all others in the Buddhist-majority country, has long been seen as the country's heart. Perhaps unsurprisingly given its symbolic significance, the shimmering, jewel-encrusted stupa's recent history is almost as eventful as its ancient beginnings – a storied past we'd recommend hiring a local guide to explain.
This article was published in the February edition of Southeast Asia Globe magazine. For full access, subscribe here.
Related reading: