With Alibaba's recent investment of $1 billion in the Singapore e-commerce startup Lazada, is the Chinese e-commerce giant looking to dominate the Southeast Asian market?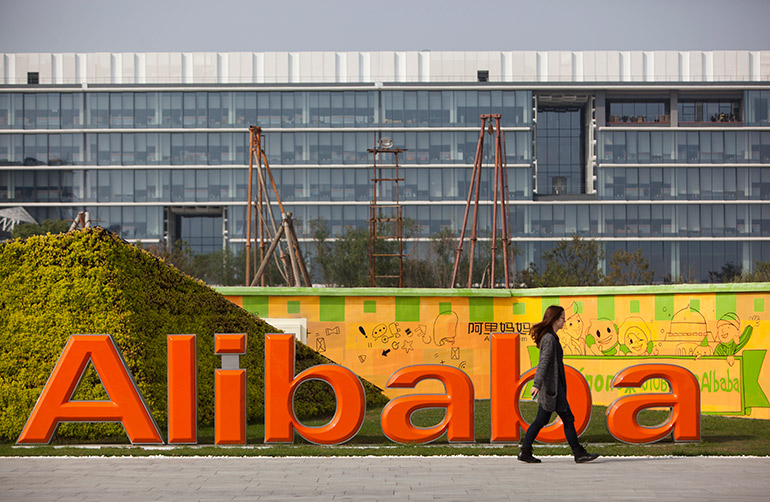 "One of Asia's first true celebrity CEOs"
Last year, when Alibaba founder and chairman Jack Ma took to the stage at the World Economic Forum's Annual Meeting in Davos, Switzerland, the former English teacher not only wooed the crowd with his captivating stories of success and failure, but also gave a taste of what's to come for the billionaire from Hangzhou.
"In the past 15 years we grew from nothing to this size," he told talk-show host Charlie Rose, stretching out his hands for emphasis. "In 15 years I want to see people who know about Alibaba, and know about Taobao, because they're already everywhere."
To say Alibaba is well on its way is perhaps an understatement. Founded in 1999, the Hangzhou-based group currently controls nearly 80% of all e-commerce in China thanks to its multiple platforms. These include the luxury brand-focused Tmall, as well as online marketplace Taobao, which sells everything from cars to entire islands in Greece and Fiji. Since claiming the record for the world's largest public stock offering in 2014, the internet behemoth has continued its push for expansion, not only injecting heavy sums of capital into e-commerce but also into a diverse group of sectors including robotics, healthcare and Hollywood movies.
"Building powerful and enduring brands – particularly in today's very different landscape – continues to require a mindset and a perspective that continues to elude many company leaders who focus mostly on the singular goal of making money instead of recognising that as the outcome of building great and compelling brands. What makes Alibaba important is that its CEO thinks differently," said Joseph Baladi, CEO of Singapore-based brand consultancy firm BrandAsian and author of The Brutal Truth about Asian Branding.
"Jack Ma's Alibaba is a juggernaut built off the back of a counterintuitive philosophy that prioritises value creation over profit and people over power… In some very real ways, Jack Ma has emerged as one of Asia's first true celebrity CEOs," he added.
With near-constant investments in countries at home and abroad, Alibaba is now gaining superstar status on the global stage. While the group has a tendency not to disclose its total sum of investments and acquisitions, according to Crunchbase, a California startup database service, the list includes more than $2.4bn into 20 companies in 2014. And in 2015, more than $6bn was stuffed into the coffers of 18 companies. This included $200m into US photo messaging app SnapChat, almost $207m into Singapore Post, $590m into Chinese phone-maker Meizu, and a staggering $4.2bn into Youku Tudou, China's Youtube-like service.   
This year has been no different. In April, cash-rich Alibaba sent shockwaves through the tech world after announcing its largest overseas investment to date – a whopping $1bn controlling stake in Singapore e-commerce startup Lazada. The transaction, which values Lazada at $1.5bn, comes in the form of a $500m direct investment and an additional $500m to buy out shares owned by existing investors.
Those investors include German technology incubator Rocket Internet, which sold a portion of its stake at 9.1% for $137m. British supermarket Tesco PLC sold an 8.6% stake for $129m, and Swedish investment firm Investment AB Kinnevik, sold a 3.8% stake for $57m. Alibaba also has the option, 12-18 months after the deal closes, to buy remaining stakes from Lazada shareholders.
"Alibaba has investments in both China and India. Southeast Asia sits right in the middle of that. Now that Alibaba has Southeast Asia, it has this part of Asia covered," said Varun Mittal, head of partnerships and marketing at Singapore-based payment solution HelloPay.
"It's an opening move from China to Southeast Asia," added Adrian Li, founder and managing partner at Convergence Ventures, a venture capital (VC) fund based in Indonesia. "Alibaba has set its sights on Southeast Asia as a market with hopes of becoming a big player in the eco-system."
Alibaba is certainly armed with a full war chest. As the world's largest online retailer, the group has firmly positioned itself to serve more customers beyond its current 500 million users.
"Alibaba is a leader in this space," said Justin Hall, principle at Golden Gate Ventures, an early-stage VC firm with offices in Singapore and San Francisco. They've not only built up one of the most fascinating e-commerce platforms in the world, but have an incredibly deep knowledge of manufacturing, logistics and finance. They have invaluable insights into every stage of the supply chain, from the manufacturer to the customer. That knowledge will go a long way into improving Lazada's operations."
An e-commerce juggernaut
With e-commerce platforms spread across six Asean nations – Indonesia, Malaysia, the Philippines, Singapore, Thailand and Vietnam – Lazada has built up a formidable presence in its own right since launching in 2012. According to Rocket Internet's latest financial report, the company grossed $191m in sales during the first nine months of last year. However, in the same period, Lazada also reported a $233m operating loss.
"Launching a regional company in Southeast Asia is particularly tough because unlike India, China or the US, the market is separated by land mass," said Li "It's also separated by different legal structures, separated by different cultures and separated by languages. It's an incredibly complex market to be able to expand to and even harder to do well."
"Jack Ma's challenge will be to run a business effectively across vastly different markets that are characterised by countless pre-existing age-old practices inconsistent with good governance," added Baladi. "Key to his ability to win will be how consistent he remains to his overall company purpose."
While the region presents a myriad of challenges, Baladi says that Alibaba is poised to leverage off of Lazada.
"Lazada has demonstrated success in these markets and established traction," he said. "It makes better sense to buy a company like Lazada that has already successfully done the hard work than start from scratch."
Hall agrees: "Lazada represents a widely used e-commerce platform that has successfully tapped into and educated the growing Southeast Asian digital population. It represents the quickest way for Alibaba to expose itself to that opportunity."
Often hailed as the new frontier for e-commerce, Southeast Asia has witnessed a surge of attention-grabbing startups vying to cash in on a young mobile-connected population and a burgeoning middle class. According to Tech in Asia, an online media company based across Asia and the US, the region's startups struck record-high deals with investors last year, with total funding in the amount of $1.6bn.
A new frontier for Alibaba
Despite this, Alibaba will be entering territory where no single player yet dominates. Only 3% of Southeast Asia's total retail sales are conducted online, with no clear market winner in sight. "Alibaba has tremendous sourcing and scale in China," said Li. "Beyond the very deep pockets of capital it has access to, Alibaba clearly has very deep expertise. So to be able to draw on that knowledge base is going to be very powerful."
"Alibaba will be bringing the best of technology and know-how to the region and building an even bigger and better business," Vittal added.
While it's too early to tell what Alibaba's next steps will be, both Baladi and Li agree that consolidation is coming.
"I think Alibaba will be seeking to stabilise and obtain the teams they need in each of those markets," Li said. "The second step is to grow and retain their position within those markets and finally to integrate the company's resources – leverage off Alibaba's scale, expertise and services – to provide a competitive advantage to Lazada in each of those countries. Alibaba will have a big impact."
How big of an impact, though, is the billion-dollar question.
"You have arguably got the largest e-commerce eco-system company in the world now with a footprint across Southeast Asia. It raises the stakes for local incumbents," said Li. "If they are not number one or number two they may have already lost the game with someone like Alibaba coming in who has fought some very costly wars in China in order to get to that position. Alibaba knows what it takes."
Nevertheless, in Southeast Asia – where billion-dollar investments are unheard of – analysts say that the acquisition signals a major win for the tech community.
"It's wonderful validation for the region," said Hall. "It shows that as an industry, Southeast Asian e-commerce is attractive enough to bring in some of the world's best e-commerce companies."
"It's important because when Alibaba seems to be deploying significant capital and acquiring assets in distribution in Southeast Asia, a large number of internet players in China are likely to be looking very carefully and looking for other ways they can enter this market," added Li.
"Investors and entrepreneurs will also become more interested in building valuable companies for the region because there can be great demand from China and hopefully other parts of the world."