Industry experts say millennials are more inclined to seek out what they see as authentic travel experiences, rather than the ostentatious cruise ships and beach resorts of their parents' generation
While often labelled narcissistic and social media-obsessed, millennials are searching for more "authentic" travel experiences when visiting Southeast Asia than older generations, according to industry experts.
"Cultural experiences reign over partying," said James Dion, sustainable tourism programme manager at the National Geographic Society, told the Mekong Tourism Forum in Sihanoukville, Cambodia, earlier this month.
Giving the keynote address at the industry event, Dion said the younger generation of travellers were spurning traditional modes of tourism. "They're not so much leisure travellers as people were before. They're more part of the experience economy."
Dion referred to a 2014 report by event promotion company Eventbrite that says 78% of millennials – who spend roughly $200 billion a year on travel as 22% of the market – would rather spend their money on an experience, such as a concert or festival, than on material goods. The report classifies millennials as those aged between 18 and 34, but only surveyed US residents.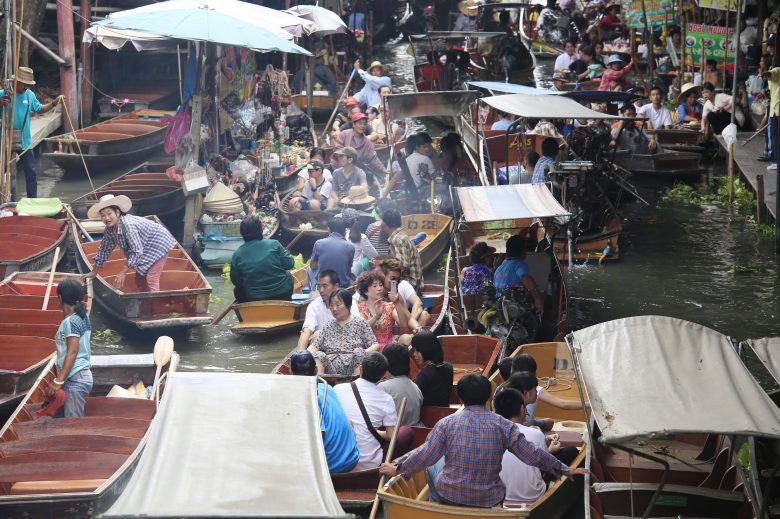 Dion said tourists in the "baby boomer" generation often "seek the safety and convenience of an overcrowded, touristy restaurant near a major attraction" when visiting Southeast Asia. Older generations had typically worked in more labour-intensive jobs, Dion told the crowd, and may see a holiday as primarily a way to relax and unwind, perhaps on a beach.
Younger generations, however, may prefer a more physically demanding vacation, such as a bicycle tour through rural areas. "If you're part of the information technology super highway – people that are computer programmers, people that are working in technology or the knowledge economy – maybe sitting down and lying on the beach isn't as attractive as it was for other generations," Dion said.
"Authenticity sells and can bring benefits to a people and place," Dion said, adding that "when people come to a place like Cambodia, they're experiencing a culture like you will find nowhere else."
In addition to the "diversity of experiences" that Southeast Asia has to offer, the low cost and ease of travel make it an attractive tourist destination for younger travellers, according to Amy Kim, a public relations executive for youth tour operator Contiki.
"The convenience of getting around and the cost obviously plays a major role as well," said Kim, whose company targets 18 to 35 year olds. "Flying from place to place, hopping on a bus, taking trains – it's all very easy here."


Kim added that the desire for authenticity applies to most cultures, not only Americans. "The younger generation – regardless of where they're from – they do value these things, like the freedom to do exactly what they want, to challenge themselves and to try different things."
Ian Yeoman, a professor at the Victoria University of Wellington and an expert in tourism, says that these trends are likely the result of higher university attendance, which has made younger generations more "culturally aware".
But idealism also plays a role, Yeoman said. "Millennials sometimes volunteer when they travel. When you're younger, you're a bit more utopian, more visionary compared to when you're older and it's more about realism. So millennials are wanting that utopian society that stems from [a sense of]… authenticity and community."
"It's critical for companies to promote these experiences, getting away from mass to niche," said Jens Thraenhart, executive director of the Mekong Tourism Coordinating Office, which helped organise the Mekong Tourism Forum. "But also, I think the reality is that, nowadays, where tourism is very competitive, the Mekong region is well suited, because that's where a lot of these authentic experiences are available."