Fill up that water bottle, buckle up that helmet and get pedalling through Myanmar's glorious scenery

Viewing the Golden Land at handlebar level offers a personalised panorama of Myanmar, and cycling trips can be tailored for anyone sound of limb. From palm tree-clad coastlines and ethereal temples to the haughty Himalayas, two-wheeled adventurers are sure to find scenery to suit.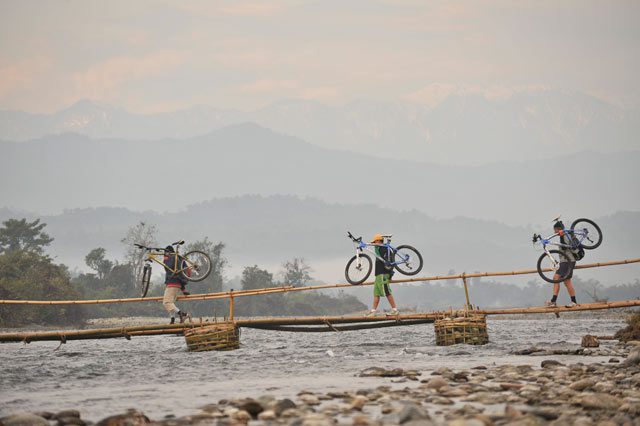 An array of bicycle tour companies can tailor-make your dream journey, providing steeds, guides and tackling the finer details. Alternatively, many towns have bikes to rent by the day – although they are not the most athletic of specimens. For independent types with their own bike, some airlines offer deals for accompanied sports equipment on flights.
A day cycling in Hsipaw, a small northern town, can have visitors bouncing along wilderness trails with buffalo herdswomen and waterfalls, spanning mist shrouded bridges and meandering through 'mini Bagan' with its tattooed monks.
Dauntless daredevils will find mountain biking the Himalayan foothills a provocative challenge. As the only place in Southeast Asia receiving regular snowfall, the thigh-defying climbs of Putao earn one a juxtaposed view of rainforest and glacial peaks. Minority tribes populate the area, including the Tai Khamti, who are said to be the swiftest swordsmen in the region. Located in northern Kachin State, this restricted area requires a special permit to enter and visitors can only arrive by aeroplane.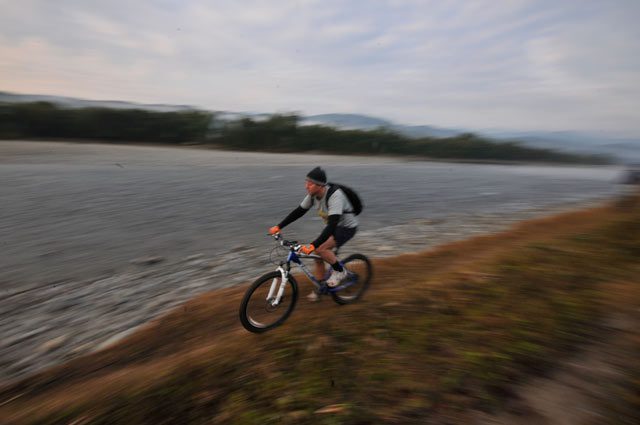 For those keen to spend more time with their bikes, a less explored southern route is perfect to take in over a leisurely week. A route around the Gulf of Martaban from Yangon takes visitors through the emotive Commonwealth graveyard, the sacredly precarious golden rock of Kyaiktiyo and the geological delights around sleepy Hpa-An township. Idyllic rural tracks through rice paddies and over streams are ideal for scenic cycling and lead to deep cave systems. Menacing Mount Zwekabin beckons both the fit and the devout – be amazed by wizened ladies panting up the 723-metre incline. A night in the monkey-filled monastery perched on top can be a rewarding break from the bike. Cycle as far south as historic port town Mawlamyine and soak up the colonial architecture being engulfed by tropical jungle. By this time, weary limbs will be agitating for the trip back up to Yangon to be made by train.
*   *   *
Start planning your trip now with the help of experienced tour companies, whose websites are a treasure trove of information for the would-be cycle adventurer. Try myanmarcyclingtours.com, spiceroads.com or silkandstonestravel.com
Also view:
"A golden land" – Released this month, Hans Kemp's Burmese Light seeks to highlight some of the country's lesser known destinations
"Watching the pennies" – Visitors to Myanmar must remember that scams can work both ways