Annual Mekong Tourism Forum brings together travel professionals working in the Greater Mekong Subregion

This year's Mekong Tourism Forum – an annual event bringing together those involved with tourism in the Greater Mekong Subregion (GMS) – will be held at the Sokha Beach Resort in Sihanoukville, Cambodia from July 5-7.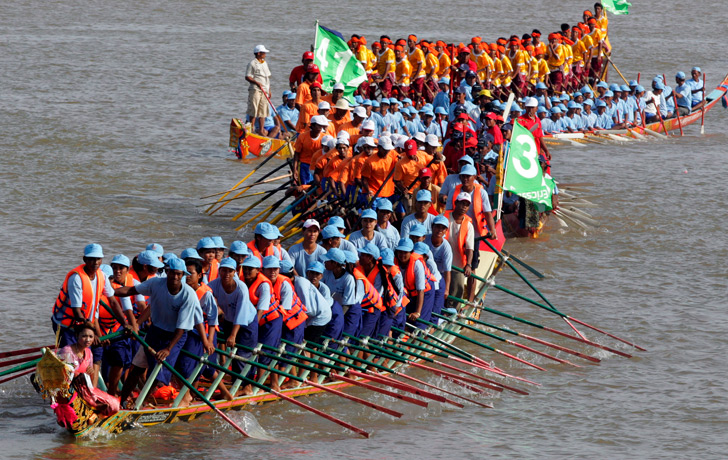 This year's theme will be "Authentic Experiences along the Mekong River."  According to Jens Thraenhart, executive director of the MTCO, "Travellers want to be able to truly experience the country that they are visiting and come away with a true appreciation of the local experience. In short, the average tourist no longer wants to feel like a tourist."
Cambodia's Ministry of Tourism and the Mekong Tourism Coordinating Office (MTCO) are hosts for the event which was established in 2006.The MTCO is a collaboration between the six countries of the GMS: Cambodia, China, Laos, Myanmar, Thailand and Vietnam. In 2014, the GMS welcomed 51.8 million international tourist arrivals representing 3% of the global market, according to the MTCO.
The keynote speaker will be James Dion, sustainable tourism programme manager at National Geographic – Maps Division. Dion's session on "Experiential Tourism" will use case studies from throughout the world to show how communities can work together with travellers for more sustainable tourism.
Sarah Schwepcke from German Development Organization GIZ will also introduce the Destination Mutual Benefit Program, which will give examples of efforts that tourism companies have made to make their business more inclusive and sustainable.
A panel of experts will discuss the idea of "authentic tourism" in the GMS. Willem Niemeijer, CEO of Yaana Ventures and Khiri Travel will facilitate the discussions and the panel will include Inthy Deuansavan, CEO of Green Discovery Laos, Michael Zhou, CEO of Dynasty Travel China, Phyoe Wai Yar Zar of All Inclusive Asia Myanmar, Rory Hunter CEO of Song Saa Hotels and Resorts and Sokun Chanpreda of Shinta Mani hotels in Siem Reap.
Events will include a "Mekong Digital Boot-Camp" intended to show the importance of digital technology in promoting tourism, as well as a "Mekong Tourism Investment Summit", an event detailing challenges for those in the tourism industry, such as hoteliers, airliners and tour operators.
"The consumer today is very sophisticated, a lot more educated, has travelled further, and a lot more culturally aware of doing things," says Ian Yeoman, a professor at the Victoria University of Wellington and expert in authentic tourism. "They want an experience that challenges them – that's authentic, cultural and goes back to the basic of history."
According to a recent report by Expedia and the Future Foundation, 76% of the 'baby boomer' generation and 62% of 'Generation X' rates experiencing "authentic culture" as the "more important" aspect of their holiday experience.