Two experts have found evidence of 2,500 Lumads being displaced since early October and some farmers in Mindanao even being killed by military personnel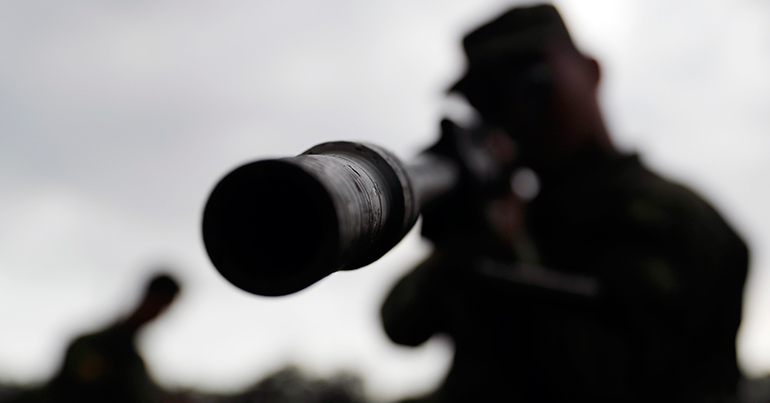 Philippines' recent decision to extend martial law on the small island of Mindanao for one year will lead to an increase in the human rights abuses suffered by the island's indigenous population, two UN experts have warned.
UN special rapporteurs Victoria Tauli-Corpuz and Cecilia Jimenez-Damary released a statement on Wednesday that said that the Lumads, the non-Muslim indigenous people living on Mindanao, could face "potentially irreversible" impact with the island's ongoing militarisation.
"Thousands of Lumads have already been forcibly displaced by the conflict and have seen their houses and livelihoods destroyed," the experts said in their statement.
"We fear the situation could deteriorate further if the extension of martial law until the end of 2018 results in even greater militarisation."
Figures cited in the report by Corpuz and Damary highlight the severity of the situation for the indigenous people of Mindanao. The two rapporteurs explained how their evidence suggested 2,500 Lumads had been displaced from their homes since October and there were also reports that military forces had killed local farmers in early December.
"We fear that some of these attacks are based on unfounded suspicions that Lumads are involved with militant groups or in view of their resistance to mining activities on their ancestral lands," the experts said.
In December, Congress approved President Rodrigo Duterte's request to extend martial law in Mindanao till 31 December 2018 with a 240-27 vote. It took less than half a day to get the request approved.
Duterte's spokesman issued a statement defending the need for martial law, saying it was required to "quell the remaining terrorists who brought destruction to Marawi and its neighbouring communities", reported Channel News Asia.
But both Damary and Corpuz fear that the Philippine government won't fulfill its obligation to protect the indigenous people of Mindanao with the continued military occupation.
"We urge the Philippines to observe its obligations under international law to protect the human rights of indigenous peoples, including in the context of armed conflict," they added.
The southern island of Mindanao was first put under martial law last spring after a group of Isis-affiliated militants stormed Marawi and held onto major pockets of the Muslim-majority city for several months.
Though Duterte declared Marawi to be free of Islamic militants last October, he cited in his letter to Congress that homegrown and foreign terrorism were the motivating factors for extending martial law in Mindanao for another year.
Related reading: