A guide of where to find a tipple that's to your taste at our favourite wine bars from across Southeast Asia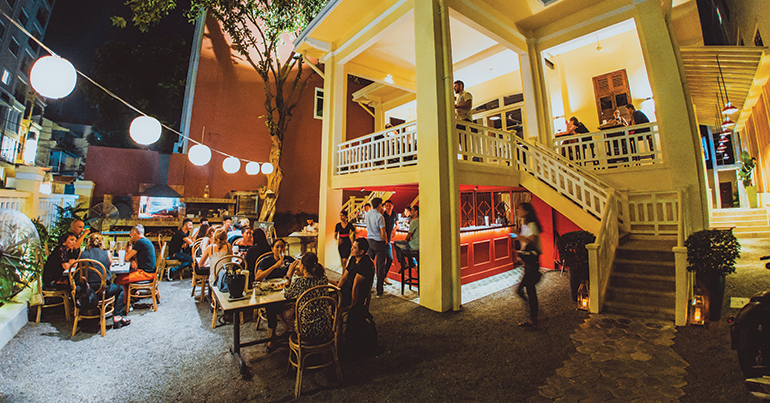 Bouchon, 

Cambodia

Nestled in a renovated colonial manor just beyond the desperate decadence of Phnom Penh's Street 51 strip, Bouchon Wine Bar is a shrine to comfort and elegance in Cambodia's capital. From the rich red and white plaster forensically peeled back to reveal the bare brick beneath to the light fixtures hanging like bronze bells from the high ceiling, Bouchon is the ideal setting for a few glasses of wine from around the world paired with a wide range of French cuisine. Outside, an open barbecue stands ready to grill choice pieces of meat for the discerning drinker, marbled cuts glowing beneath the night sky.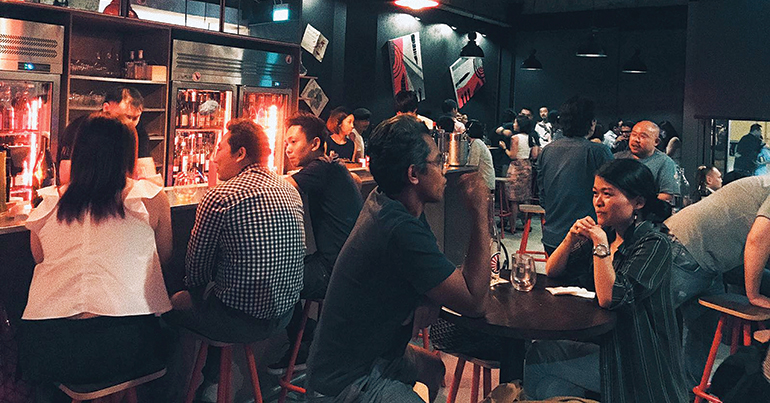 RVLT,

Singapore

Recently reopened after a change in venue, Singapore's RVLT has a mission to bring its patrons something other than their usual fare of Bordeaux and Burgundy. Bringing their bottles from as far afield as Croatia, the sommeliers behind RVLT focus on what they describe as raw, natural wines. This mean wines that have travelled from grape to glass with as little human intervention as possible, no additives or preservatives needed. But customers more accustomed to a Chardonnay needn't worry – RLVT is well stocked enough to cater for even the least-daring drinkers.
Sip,

Indonesia

An old-style French bistro may seem out of place amid the revelry of Seminyak in Bali, but Sip Wine Bar is precisely that. Augmenting its rich wine selection and sleek interior with a smattering of cocktails and lavish French desserts, Sip remains a staple of the tourist hub's more upmarket dining options. With its no-nonsense approach to homecooked French cuisine and some of the finest wines that rupiah can buy, Sip is an unmissable destination for road-weary travellers pining for the comforts of home.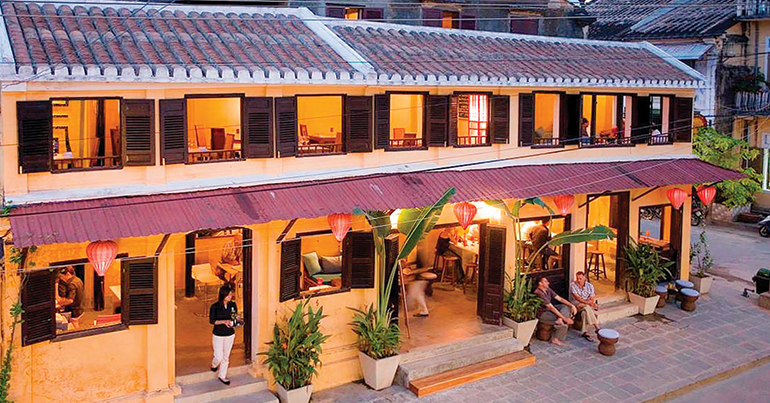 White Marble,
Vietnam
Drawing upon the French and Chinese influences of Vietnam's colonial past, White Marble Restaurant and Wine Bar sits in a lavish corner building in historic Hoi An. Boasting the most extensive wine list in the coastal town and a minimalist menu to cushion the blow, White Marble provides a perfect end to an evening of wandering along the canals that cut across this ancient port. From the air-conditioned upper storey, guests can gaze across an urban vista shaped by centuries of clashing cultures.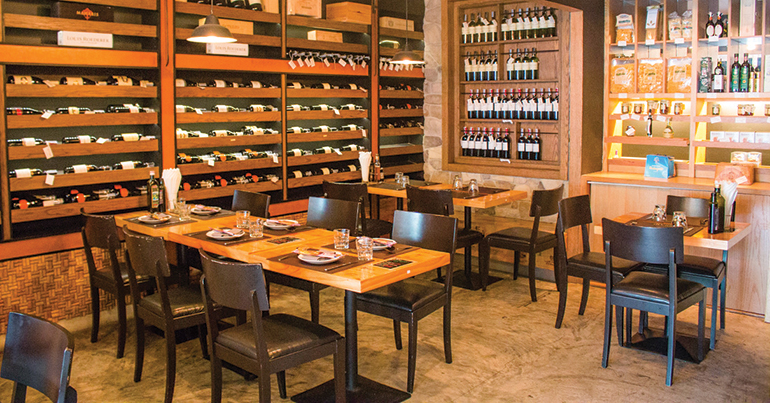 diVino,

Thailand

An authentic Italian wine bar sprawled across three rooms in the corner of Penny's Balcony community mall, diVino's warm, wooden panelling and curving rafters offer patrons a cosy setting in which to sample its wide selection of wines and Italian cuisine. Owing much of its style to owner and chef Roberto Ferin, whose legacy includes Bangkok staples such as L'Opera Riserva and La Villa, diVino's 300-strong wine list and array of Italian dishes may seem intimidating to the first-time visitor – but with cooking this good, there are worse problems to have.

This article was published in the December edition of Southeast Asia Globe magazine. For full access, subscribe here. 
Related reading: