Malaysian photographer Mohd Samsul Mohd Said was recently announced as the winner of the Professional Current Affairs & News category at the 2018 Sony World Photography Awards. He was recognised for his series Life Inside the Refugee Camp, which focuses on the ongoing Rohingya crisis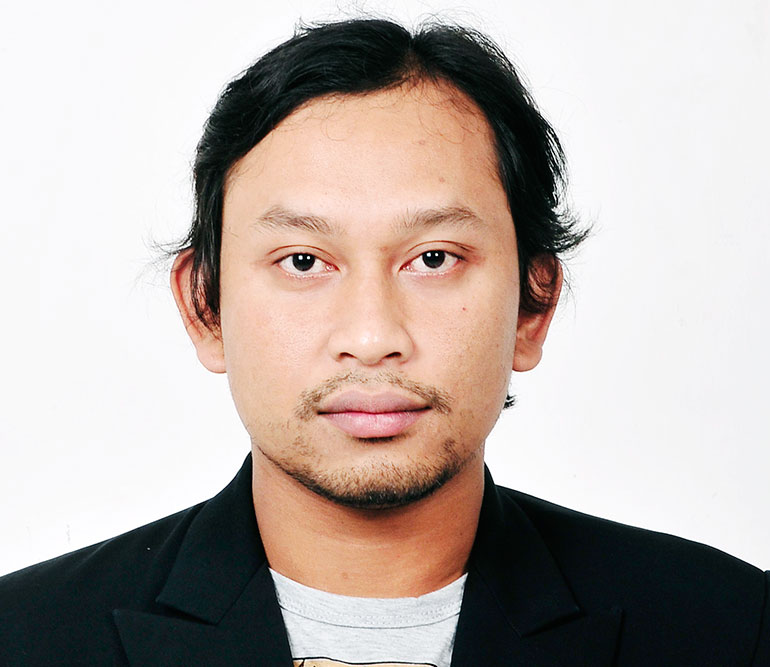 Your winning series shows the struggle many Rohingya refugees faced when they fled their homes to go to Bangladesh. Why did you choose to document this particular situation?
This is the reality of the situation where more than 600,000 Rohingya refugees reside temporarily in the largest refugee camp in Asia, located in Cox's Bazar, Bangladesh. It tells a tale of the misery and hunger involved in becoming a refugee of the conflict in Myanmar's Rakhine State. Hundreds of thousands of ethnic Rohingya have fled their homes due to the threat of irresponsible people, in a case the United Nations has classified as "ethnic cleansing".
The effect on the photographs make them very dramatic and at the same time seem quite aged. Why did you choose to use this effect?
During the shooting process the lens I was using fell and got damaged during heavy rains. There were black spots and blurred spots and the focus was out, though I solved it by manually focusing. I had no other choice at that time because of limited time, [so I] continued to shoot and shoot as much as possible. Upon arrival in Malaysia I did the editing process where I printed the 4R symmetric 50 pieces and pasted them on the walls of my house in order to select the photos for the series Life Inside the Refugee Camp.
After I identified the appropriate photos for the series, I returned to the darkroom to enhance the images and to change the colour photographs to black and white so as not to display the flaws in the photos. Black and white saved my pictures and has more impact in this picture story.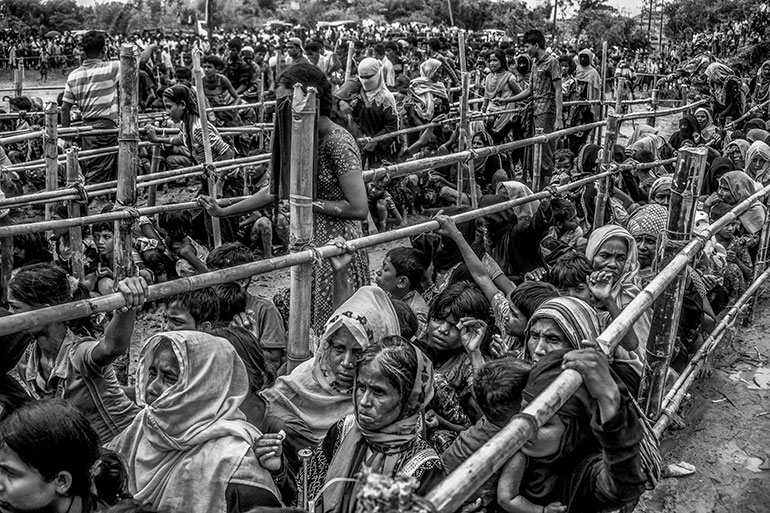 What was the mood like among the refugees?
They looked very hungry at that time and expected humanitarian aid to arrive from various non-governmental organisations throughout the country. Yes, there was a little bit of a chaos due to people scrambling when food aid lorries arrived, but it was well controlled by the Bangladesh security forces. These refugees scramble for food aid as they are starving. There are also mothers who lie down with hunger, among the crying little children and their very inhospitable homes.
How much of an honour is it to win first prize in the Current Affairs & News category at the 2018 Sony Photography Awards?
In my opinion, it is very important that the message from my photos is conveyed to the public.
Regarding my win at the 2018 Sony World Photography Awards, it gives me some momentum to bolster my passion and to continue to cover the issues of humanity that need to be fully addressed. The world needs to unite to stop the oppression of this ethnic group.
related reading: