France has left an indelible mark on the region's fine-dining scene. From Singapore to Vietnam, we choose our favourite French restaurants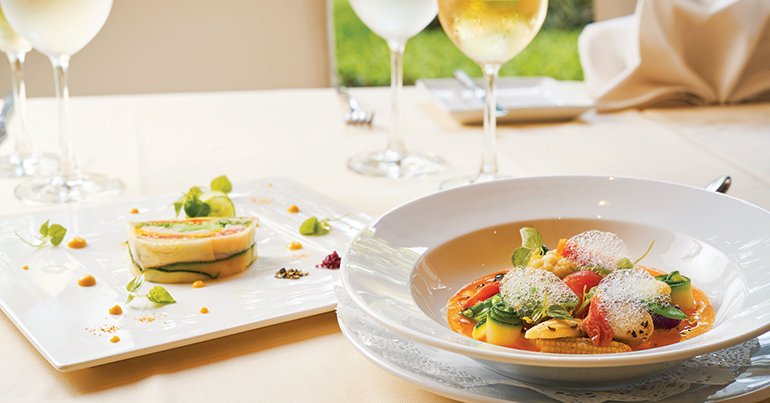 LA RÉSIDENCE, 
Cambodia
If La Résidence in Phnom Penh's leafy embassy district seems fit for royalty, that may be because it is – the elite French restaurant is owned by the granddaughter of the legendary King Father Norodom Sihanouk, a sovereign and statesman famous for his love of life's finer things. With its lavish décor, intimate salon de thé and a degustation featuring delicacies from iced nougat and blackcurrant coulis to duck liver terrine, La Résidence is an elegant tribute to a time when French style met and mingled with a new Khmer aesthetic.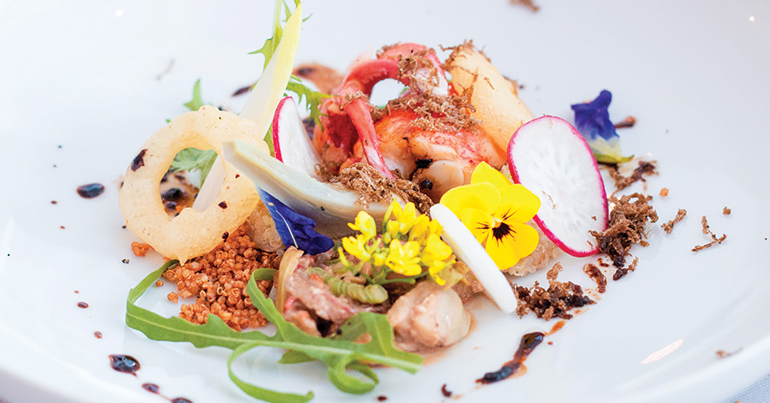 SAVELBERG,
Thailand
In his first restaurant outside his home country of the Netherlands – where no fewer than four of his restaurants have been awarded Michelin stars – master chef Henk Savelberg's eponymous restaurant in Bangkok puts a Dutch spin on French fine dining with dishes including a Fabergé egg with caviar and pheasant filet with sauerkraut. Set in a futurist glass structure in the heart of Bangkok's bustling capital, Savelberg's multi-floor venue can accommodate anything from a business-class wining and dining to a fine art exhibition.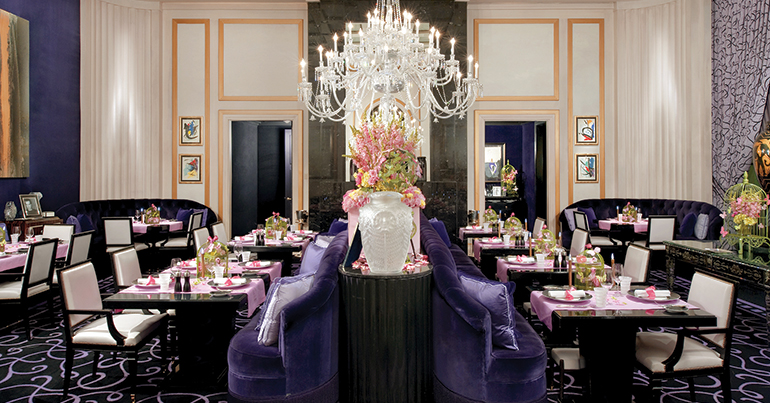 JOËL ROBUCHON RESTAURANT,
Singapore
Gourmets of French cuisine need no introduction to Joël Robuchon, once dubbed "the chef of the century" by the famed Gault Millau restaurant guide. While that century has passed, Joël Robuchon Restaurant on Singapore's Sentosa island demonstrates that the master chef has lost none of his art. With three Michelin stars and a 16-course degustation menu that will satisfy even the most avantgarde gourmands, the restaurant's plush décor and dizzying array of more than 1,200 world-class wines promises a night to remember – if somewhat hazily.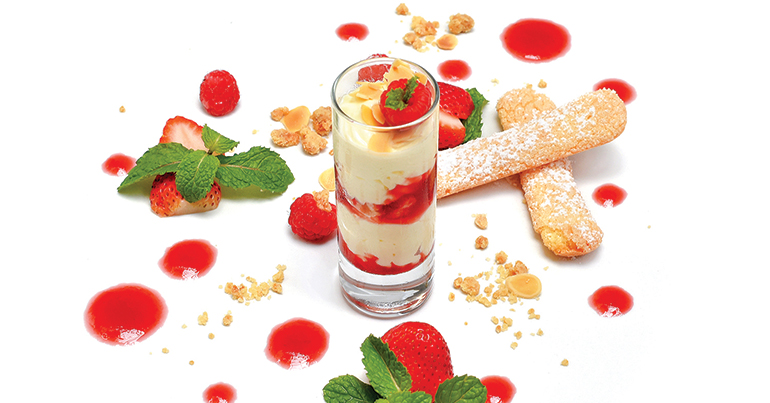 LAFITE,
Malaysia
For foodies frustrated by the usual filet mignons and bouillabaisse, Lafite has plumbed gastronomy's most exotic depths for less familiar fare. Nestled in the vast lobby of Kuala Lumpur's Shangri-La Hotel, this fine-dining establishment offers guests a chance to thrill their palates with dishes such as sea urchin tart and grilled Atlantic octopus – washed down with rare vintages including the eponymous 1945 Chateau Lafite Rothschild.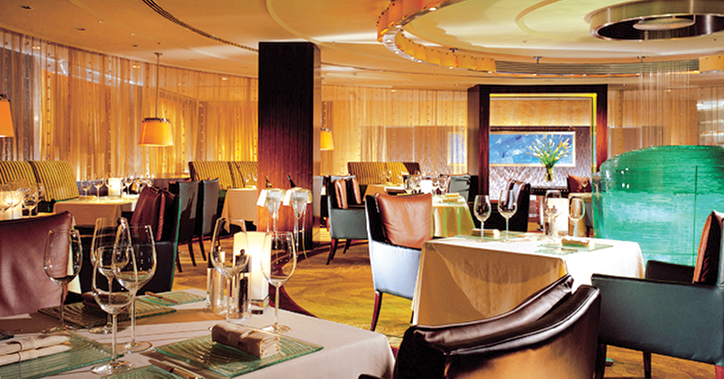 LA BADIANE,
Vietnam
Taking its name from the star anise that lends its richness to everything from liquorice to the iconic French aperitif pastis, La Badiane is a paean to French style in Vietnam's cultural capital of Hanoi. With an open-front kitchen and walls tastefully decorated with intimate portraits of everyday life, La Badiane's understated charm provides the perfect setting for a taste of chef Benjamin Rascalou's fusion dishes that reimagine classic French flavours with locally inspired twists. First-timers can't go too wrong with the three-course set lunch menu.
This article was published in the January edition of Southeast Asia Globe magazine. For full access, subscribe here. 
Related reading: