Though not often talked about, there are a handful of countries in Southeast Asia where the widely-condemned practice of female genital mutilation or cutting (FGM/C) is thriving – and Singapore is one of them. Southeast Asia Globe contacted the Orchid Project, a British charity working to end FGM/C around the globe, to discuss the need for change in Singapore and beyond
Read our in-depth investigation into the activists fighting to end FGM/C in Singapore.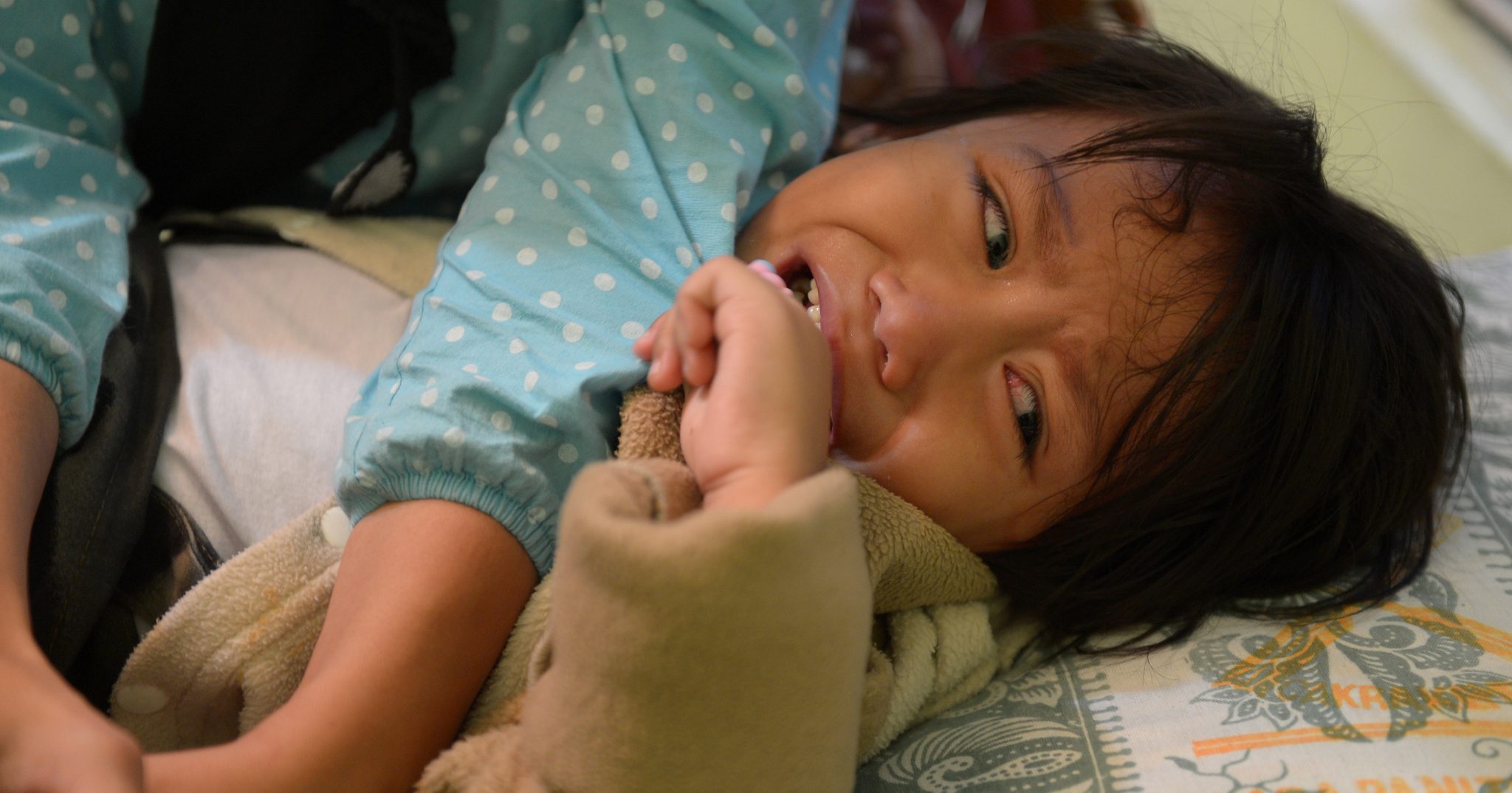 Does Orchid Project have any updated information on the prevalence of FGM/C in Southeast Asia, or a potential rise in the number of cases?
Data on FGC in the Southeast Asian region is limited, which presents a barrier to ending the practice as the scale of the issue is unknown. Indonesia recently started reporting on the number of girls between 0 and 14 who've undergone FGC: 49%. UNICEF predicts that a further 15 million girls will undergo the cut between 2015 and 2030 in Indonesia alone. It's essential that we improve data and research on prevalence across the Asian continent to understand the full scale of the issue in order to support change.
Why does Orchid Project believe the Singaporean government has still made no moves to limit the practice of FGM/C in the country?
While legislation against FGC can demonstrate a government's commitment to ending the practice, we have seen examples in other countries where enforcement of the law has driven cutting underground. In Kenya for example, Orchid Project has anecdotally heard that girls are being cut at younger ages and in secret to avoid detection from authorities after a clamp down in some regions.
We've also seen, through the work of our grassroots partners in West Africa, East Africa and India, that the most effective method of supporting FGC abandonment is through programmes that are driven and devised by communities themselves and that recognise cutting as a social norm and a violation of human rights. When communities lead change and have access to information about their human rights and responsibilities, that's when we're seeing positive progress.
Of course, governments do have a role to play in supporting the movement to end FGC. We hope to see leaders, policymakers and politicians in Singapore and the world over being advocates for change, and channeling resources and investment into grassroots work to end cutting.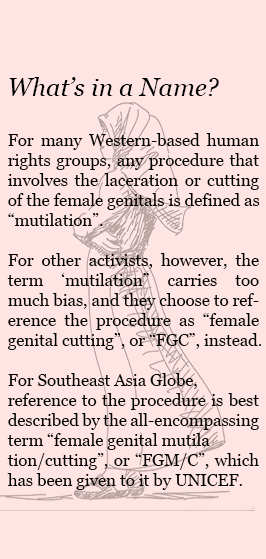 Many supporters of FGC/M in Singapore argue that the form of cutting practised in the country is fairly harmless. How would Orchid Project respond to this sentiment?
The most important thing to note in the face of arguments that some types of female genital cutting (FGC) are "less harmful" is that the practice is a human rights issue. Cutting is a violation of human, child and women's rights, no matter how, where or why it occurs. Claims that type 1 and 4 FGC are harmless are incorrect; the practice is dangerous to women and girls' health, regardless of the type of cut that is carried out.
While some survivors may not experience the health consequences of cutting, all types of cutting carry risks and can often lead to physical and psychological impacts such as severe blood loss, scarring, infections, post-traumatic stress disorder and depression. Furthermore, FGC is most often carried out to control and suppress female sexuality, and the increasing medicalisation of cutting in countries such as Singapore legitimises a discriminatory practice that both underpins and reinforces gender inequality.
Medicalisation of the practice is an issue around the world. Globally, 26% of girls and women report being cut by a medical professional, a trend which presents an increasing concern to activists and civil society working to end the practice. Orchid Project's research in Somaliland found that medical practitioners often face decision-making dilemmas when parents ask for their daughters to undergo FGC, as they understand the negative health impacts of the practice but fear girls being taken to be cut in unsterile conditions if they refuse. These findings suggest that engagement with health professionals on this issue could be impactful in shifting the norm around cutting as part of an approach that also involves the whole community on the issue.
Are there any other countries that have tackled the issue of FGC (with community outreach or with increased regulation) that could serve as positive examples for Singapore moving forward on this issue?
Through our work with partners at the grassroots in West Africa, East Africa and India, Orchid Project has seen that the social norm of FGC can shift when whole communities are given the space to discuss their experiences around the practice. It's key that the voices of women, men and youth are heard, so everyone is invested in abandoning FGC and sees the benefit for the whole community. Within this, it is also important to meaningfully engage with individuals who have traditionally been custodians of the practice, such as religious and cultural leaders, or with those who have influential roles, such as teachers and health practitioners.
Research on FGC in Singapore is limited, however reports and anecdotal evidence suggest that two key challenges in this context are medicalisation of the practice and misconceptions that it is a religious requirement.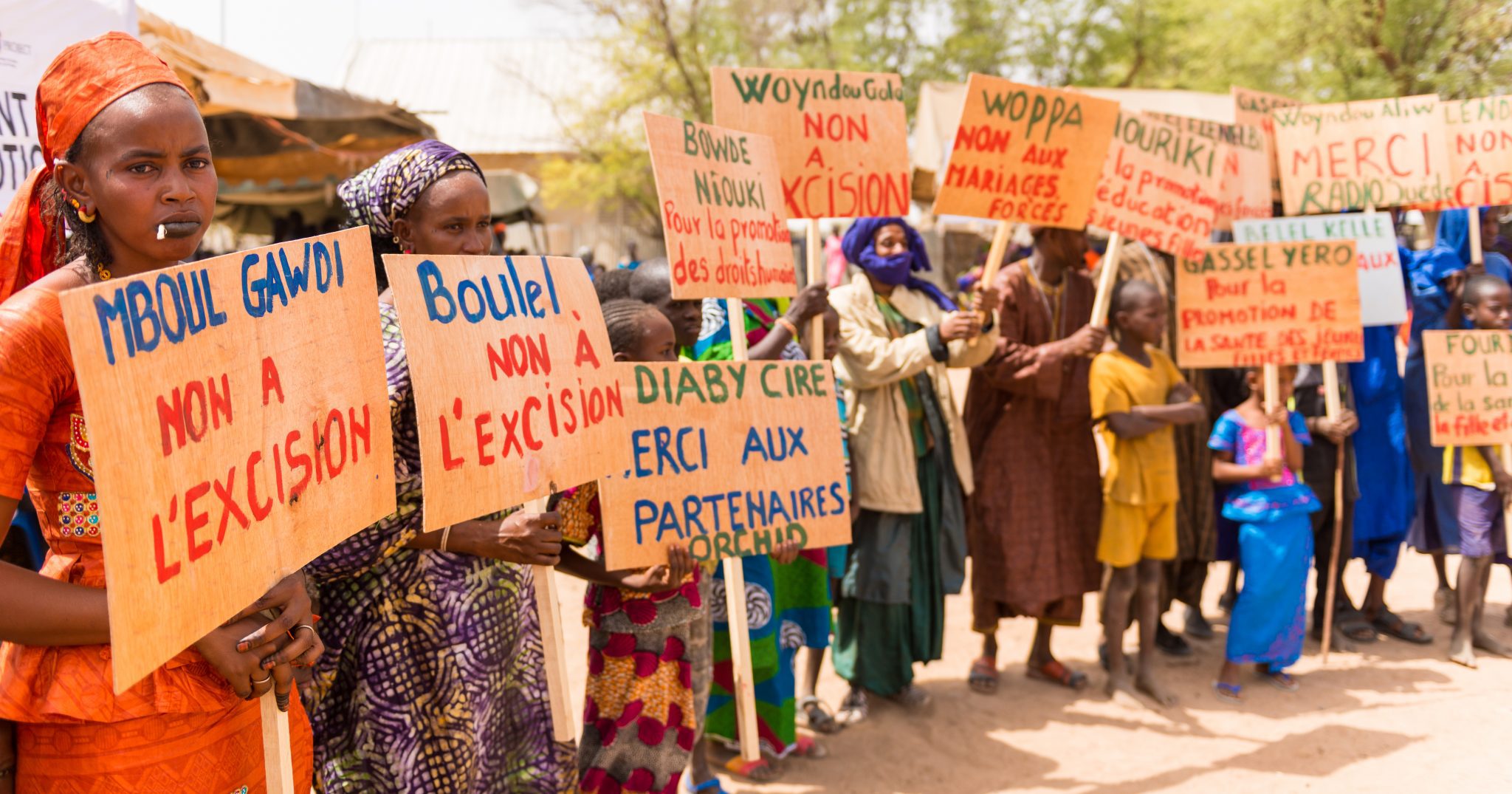 In West Africa, our partner Tostan has worked with progressive religious leaders who have become advocates for ending FGC. They talk with communities directly and through media outlets like radio shows, using excerpts from the Quran and aligning them with human rights to demonstrate that abandonment of FGC aligns with Islamic values. Nearly 9,000 communities across West Africa have left FGC behind through Tostan's work. This serves as an example of how pioneering religious leaders can become agents for change in the movement to end FGC.
Most recently, our Kenyan partner SAFE Maa's work resulted in 3,000 Massai coming together to publicly declare an end to FGC on 6th February 2019, International Day to End FGC. This historic day was the culmination of years of work and conversations within the community. SAFE's work included bringing 42 cultural leaders together to discuss and bless an alternative rite of passage, which will now allow girls to graduate into womanhood without undergoing the cut, while retaining non-harmful aspects of Maasai culture.
[manual_related_posts]
Why is it so important to ensure that FGC is eradicated around the globe?
If the world is to reach its common goals of improving gender equality and women's rights, it's vital that we prioritise ending FGC. Cutting intersects with a multitude of gender inequalities, such as child marriage, poor access to education and economic exclusion.
Almost every country in which FGC occurs is in the bottom quintile of the Human Development Index; in most cases, they are also countries with the highest projected birth rate over the next decade. UNICEF predicts that, despite falling rates of FGC in many countries, population growth means that up to 68 million more girls could be cut between 2015 and 2030 if efforts are not accelerated.
The good news is that progress is being already made. The UNICEF-UNFPA joint programme on FGC reported last year that over 21,000 villages have publicly declared abandonment of the practice across 17 African countries. UNICEF states that a girl is a third less likely to be cut today than she was three decades ago. We must do more to accelerate this progress to reach our goal of ending FGC by 2030. For the practice to end, we need commitment, leadership and policy from global leaders, research that shows the true scale of the issue around the world, and support and resources for effective approaches that create sustainable change at the grassroots community level.