Our guide to discovering Laos' capital city Vientiane, home to the famous Buddhist stupa Pha That Luang and some wonderful places to eat, drink and shop

Eat: Doi Ka Noi
Run by local chef Noi, Doi Ka Noi offers visitors a chance to experience authentic, home-cooked Lao cuisine in comfort and style. Opened in late 2015, the restaurant's menu changes daily to reflect the full breadth of the nation's unique food culture, every dish homegrown and organic. Each day's offerings – recent dishes include lemongrass stuffed with pork and herbs with Luang Prabang river weed and ant eggs, free range chicken eggs and herbs steamed in banana leaf parcels – are detailed on Doi Ka Noi's Facebook page, though travellers who'd rather put their trust in chance should probably just turn up with an open mind.
Visit: FB.COM/DOIKANOI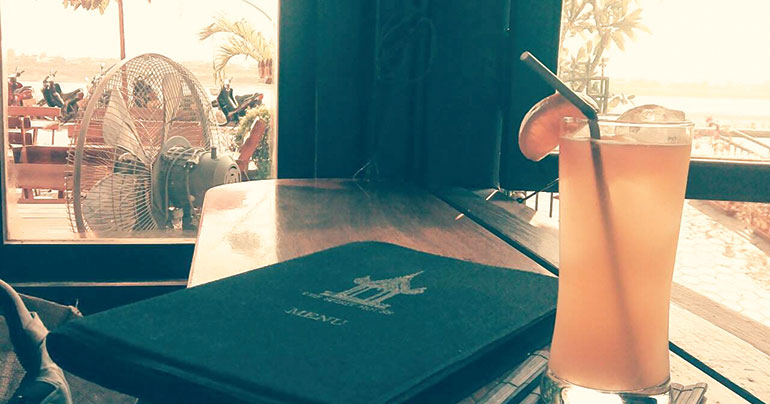 Drink: The Spirit House
Named for the sacred shrines dedicated to heavenly guardians found outside almost every Lao household, this restaurant and bar is home to a range of more earthly delights to see weary pilgrims well along their way. Travellers tempted by a tipple in Vientiane could do worse than work their way through the vast cocktail menu, featuring one-of-a-kind concoctions ranging from the Kojiro Martini, crafted from top-shelf gin stirred with a splash of dry sake and a pinch of pickled pink ginger, to the Zen Master, a blend of Finnish grain vodka and mint churned with freshly squeezed pomelo and lime juice.
Visit: THESPIRITHOUSELAOS.COM

Sleep: Settha Palace Hotel
After almost two decades of neglect following the Pathet Lao's seizure of power in 1975, this 1930s French villa has been restored to its former glory and is once again in the hands of the family that welcomed guests into its halls for more than 20 years. Nestled in the heart of Vientiane's city centre, the restored colonial manor is just minutes away from a host of sacred temples, fascinating museums and bustling markets overflowing with local crafts and textiles. Settha Palace Hotel offers its guests a chance to revisit one of Vientiane's longest-standing tributes to a bygone era.
Visit: SETTHAPALACE.COM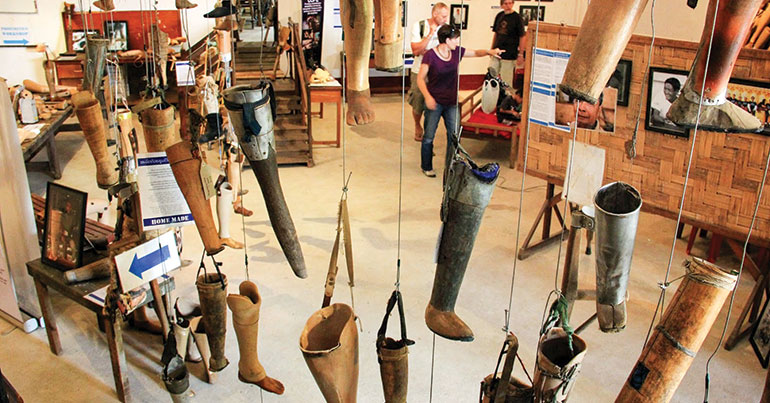 Learn: Cope Visitors Centre
Catapulted onto the world stage after a visit by former US President Barack Obama – famously pictured standing in sombre contemplation surrounded by hanging prosthetic limbs – the visitors centre of the Cooperative Orthotic and Prosthetic Enterprise (Cope) is a tasteful exploration of the long legacy of war and chaos in 20th-century Indochina. Whether you're watching short documentaries about Laos' struggle with unexploded ordnance over the decades in the Cave Cinema or enjoying a cup of fair-trade coffee in the aptly named Karma Café, Cope provides an unflinching look at the horrors the landlocked nation has endured.
Visit: COPELAOS.ORG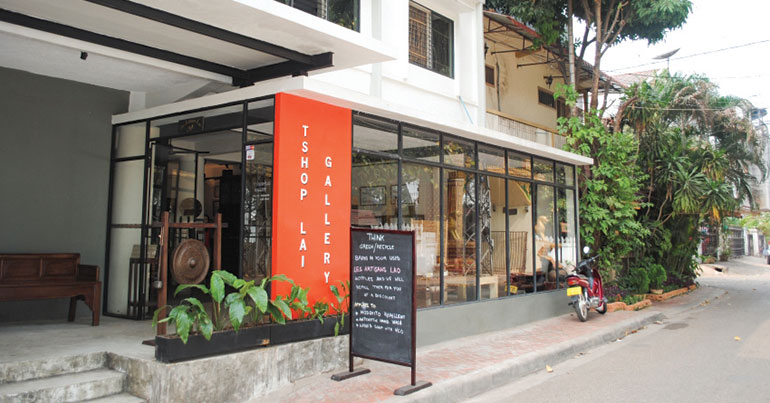 Shop: T'Shop Lai Gallery
A farrago of rich aromas greets visitors to this boutique shop in the heart of Vientiane. Featuring soaps, shampoos and body oils handcrafted by local artisans, as well as a vibrant array of modern art from both Laotian and international artists in the upstairs gallery, T'Shop Lai Gallery is ideal for visitors hoping to take home a piece of Lao culture beyond the standard market fare. A short walk from the iconic Wat Inpeng pagoda, T'Shop Lai Gallery provides the perfect contrast between a culture that dates back centuries and more contemporary creative work.
Visit: LAOCOCO.COM/TSHOPLAI
This article was published in the April edition of Southeast Asia Globe magazine. For full access, subscribe here.
Related reading: