Timor-Leste and Australia have signed a treaty that could lead to the development of lucrative offshore gas fields, providing a huge economic boon to the small Southeast Asian nation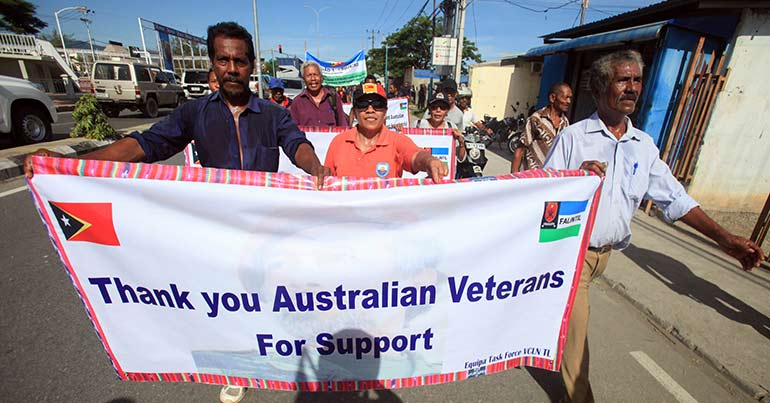 Timor-Leste has struck a historic deal with Australia granting it majority ownership of offshore gas fields believed to be worth as much as $65 billion, marking the end of a sixteen-year legal dispute between the two nations over their lack of a maritime boundary.
Representatives for Australia and Timor-Leste signed a treaty finally closing the so-called Timor Gap in a meeting at the United Nations in New York on Tuesday, paving the way for the development of the Greater Sunrise oil and gas fields in the Timor Sea.
The fields, which are thought to contain 5.1 trillion cubic feet of gas and 226 million barrels of condensates, would provide a huge economic boost to Timor-Leste, one of Asia's poorest countries, AFP reported.
"If foreign investors can see that Timor can manage successfully a complex industry downstream, building a platform, a pipeline and an energy plant, they will trust that we can do much more," said Hermenegildo Augusto Cabral Pereira, Timor-Leste's deputy minister of the prime minister for the delimitation of borders, as reported by AFP.
The agreement will see a partition created halfway between the countries, rather than along the continental shelf as Australia had originally proposed, meaning that a much more substantial proportion of Greater Sunrise will fall into Timor-Leste's territory.
Timor-Leste will also receive a higher share of the revenue from the gas fields, taking between 70 and 80% depending on whether the gas is piped first to Timor-Leste or Australia, Reuters reported.
The gas fields were first discovered in 1974 and lie approximately 150km southeast of Timor Leste and 450km northwest of Darwin, Australia. For more than ten years the apportioning of the fields' resources has been a strongly contested issue between Australia and Timor-Leste.
In 2006 the two countries signed a deal agreeing to split the revenue from the fields equally, but negotiations broke down and in 2016 Timor-Leste took Australia to the Permanent Court of Arbitration seeking to nullify the agreement.
This resulted in energy companies Woodside Petroleum, ConocoPhilips, Royal Dutch Shell and Japan's Osaka Gas pulling out of the project. However, last year Australia agreed to terminate the original agreement, reigniting development plans.
"It's a conciliation process, it was never meant to be easy. We had ups and downs in this 22, 23 months," said Pereira, according to Reuters.
Development on the project is not expected to be imminent though, with Woodside suggesting the latter half of the next decade as a possible starting point, Reuters reported.
Related reading: