Quek Siu Rui is a co-founder of Carousell, which launched in May 2012, and now oversees product and marketing. Carousell is one of the world's largest and fastest-growing community marketplaces, with over 26 million listings and a presence in 12 major cities around the world.
Lai Chang Wen is the co-founder and CEO of Ninja Van, an e-commerce shipping startup. Previously, he was CEO and founder of online custom apparel retailer, Marcella.
Sze Ming Woo is the founder of Gamurai, a young Singaporean technology development company that works with research institutes, industry partners and governmental bodies.
The US has long and legendarily been known as a land of opportunities; the country of the triumphant small-business owner and the shiny home of startup Shangri-La Silicon Valley. However, this is now beginning to appear more fable than fact. A 2015 report by the Kauffman Foundation revealed that the number of American adults owning a business has been in steady decline since the 1990s, while the actual start-up rate of companies – the number of new firms as a percentage of the total of all companies – has been falling since 1978 and at an almost constant rate across all areas of the country. "The US economy has become less entrepreneurial over time," the report stated explicitly. "Business dynamism and entrepreneurship are experiencing a troubling secular decline in the United States."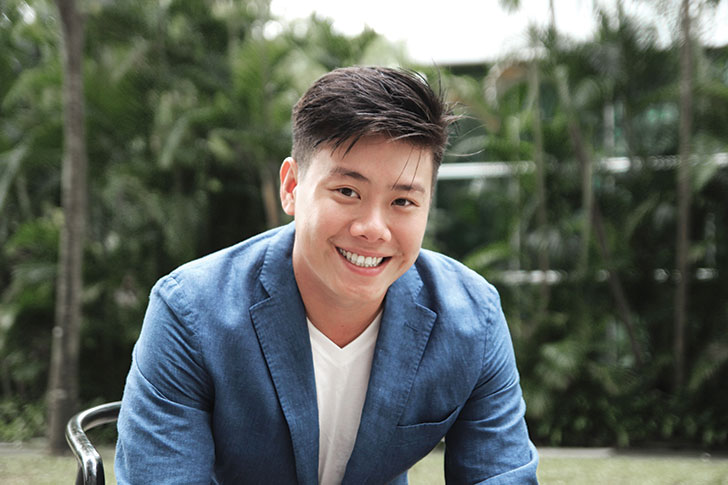 Yet thousands of kilometres away across the Pacific, the exact opposite is taking place. In Entrepreneurship and SMEs in Southeast Asia, published 12 years ago, editors Denis Hew and Loi Wee Nee contended that much of Southeast Asia's economic development during the previous three decades was "largely driven by strategies that favoured FDI and from multinational corporations and export-orientated manufacturing industries". What's more, as recently as the turn of the century, such was the economic landscape of the region that the authors could observe that entrepreneurs in Southeast Asia "are predominately SMEs involved in traditional sectors, such as agriculture or services".
Adopt and adapt
While a great deal of entrepreneurship in the region is similar to that found elsewhere in the world, including the US and Europe, the authors argue that a distinction must often be made because in developing countries, much less innovation is undertaken. "Instead, many Southeast Asian entrepreneurs, particularly in traditional sectors, tend to imitate or adapt new productions, production processes or techniques from developed countries," they write.
Today, however, Southeast Asia is a strikingly different landscape. Because of government investment, improved educational facilities, technological advancement and greater social acceptance, the past decade has witnessed a boom of inspired and driven Southeast Asian entrepreneurs. They now dominate industries across the board and, compared to their counterparts decades ago, have expanded out of agriculture and the service sector to create industries previously unknown in the region. One only needs to look to the rise of e-commerce and the video game industry as two thriving examples.
A 2015 study by Global Entrepreneurship Monitor reported that Southeast Asia has become one of the most entrepreneurial regions in the world, and this status will only be cemented in the coming decades.
But what has catalysed the rise of the Southeast Asian entrepreneur? Focus Asean explores some of the societal and economic changes that have allowed the young and old alike to go it alone, and succeed.
Entrepreneur demographics
One cannot help but notice that Southeast Asia is getting younger. With a population of more than 600 million – almost double the number in 1970 – the vast majority of the region's inhabitants are between the ages of 18 and 64, and a good deal are nearer to the lower extreme.
According to data from the UN, by 2030, the populations of most Southeast Asian countries will be considerably younger than their other Asian competitors. While Japan's median age will be above 50 years old, the Philippines by comparison will be under 30. Cambodia, Indonesia and Malaysia's will only be a little over 30.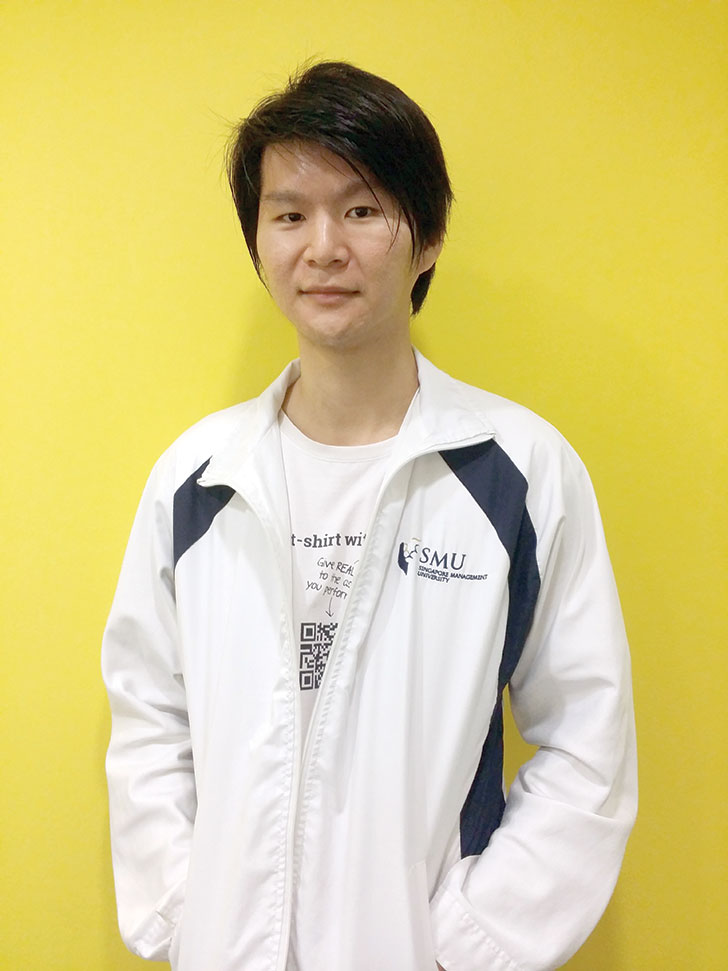 "Asia's manufacturing powerhouses—Japan, South Korea, and China—are among the fastest-aging countries in the world, while developing nations in Southeast Asia are among the youngest in the region," Bloomberg reported in 2012.
The effects of a younger population are already bearing fruit across the region. This so-called demographic dividend, the benefit derived from an increasing supply of young workers, has seen many foreign companies looking to take advantage of a young workforce by moving manufacturing to Southeast Asia.
"Gen Y – those people born between 1983 and 1995 – are widely considered a highly creative generation, as well as very entrepreneurial," said Lynne Roeder, managing director of Hays in Singapore. "They are ambitious in their plans for their own career, which is why they are an entrepreneurial cohort. Many of them already have, or see themselves having, their own small business at some point in their career."
A younger population, furthermore, doesn't only mean that there are a greater number of people wanting to become entrepreneurs. It also means that there is a growing market for the products and services the entrepreneurs are creating.
Southeast Asia's demographic dividend comes at the same time as two other important demographic changes essential for entrepreneurial growth: urbanisation and the growth of a middle class. In 2010, just 42% of Southeast Asians lived in cities, according to the UN, but by 2030, this is expected to rise to almost 60%. And as for the middle class, a 2015 report by Nielsen estimated that there were 190 million Southeast Asians who could be defined as middle class in 2012 – those with a spending power of between $16 and $100 per day. By the end of the decade, this is expected to double to 400 million, or more than half of the region's population.
Technology
The fact that the perennial question – "Where will be the next Silicon Valley?" – is asked almost relentlessly in Southeast Asia illustrates the significance of technology in the region, and the region's importance to the tech world. Singapore, the Philippines, Thailand and Vietnam each claim they'll be the region's – if not the world's – startup and technology hub.
A good indication of this is the arrival of foreign investors by the planeload, ready to bet big on the region's startup scene. The influential US venture capital firm Andreessen Horowitz, for example, invested millions in Singaporean startups, including the video site Viki, which was sold to a Japanese online retailer last year for $200m. Another Singaporean tech firm, RedMart, an online grocery-delivery service, received a significant financial boost from Facebook co-founder Eduardo Saverin. In 2011, Singapore attracted just $27.9m venture-capital investment in its tech sector, according to the Asian Venture Capital Journal. Two years later, this had skyrocketed to more than $1.5 billion.
Vietnam is another exceptional case. Although data on the country's entrepreneurs is scarce, Tech in Asia estimates that there are almost 1,500 startups active in Vietnam's tech scene. Relative to population, that's a higher concentration compared to Indonesia or China. The majority of these firms are in the e-commerce sector, which grew by a considerable 35% last year, and is estimated to be worth $4 billion. In March, international heavyweights Goldman Sachs and Standard Chartered announced they were increasing their investment in the Vietnamese e-wallet service MoMo to $28m, while 500 Startups, a Silicon Valley-based venture capitalist firm, has created a $10m fund just for Vietnam.
"With the increasing penetration of smartphones and tablets, we see a change in attitude to technology and its place in the workplace. Business exchanges now happen 24/7, with the accessibility of emails on phones," said Roeder. "Social media has also changed the way businesses acquire, engage and retain consumers, with emergence of new channels and content. We expect to see mobile and e-commerce platforms play a bigger role as important revenue channels."
In May, a joint report by the Singaporean sovereign wealth fund Temasek and Google found that Southeast Asia's internet economy could be worth an estimated $200bn per year within the decade. Pulling the report apart further, it stated that e-commerce is growing by 32% per year – and could be worth $88bn by 2025 – while the online travel market is growing by 15% per year, online media by 18%, and taxi on-demand service by the same percentage. To drive the message home, the report dubbed Southeast Asia: "the world's fastest growing internet region".
Governments & economies
When governments try to intervene in their economies, a Goldilocks question
is frequently asked: Are they doing too much, or too little, and what interference is "just right"? Although this question is seldom answered sufficiently – opinion is divided as to what constitutes too much or too little – for many Southeast Asian governments it is clear they have played an important role in the development of entrepreneurism.
"The governments overall within Asean are doing a fair job," said Roland Xavier, deputy dean of Bank Rakyat School of Business and Entrepreneurship at University Tun Abdul Razak, Malaysia.
While the Singapore government is undoubtedly yards ahead of the rest in terms of providing finances and services to its entrepreneurs, Malaysia, Indonesia, the Philippines and Cambodia have all been commended on creating the ripe conditions for startups to prosper.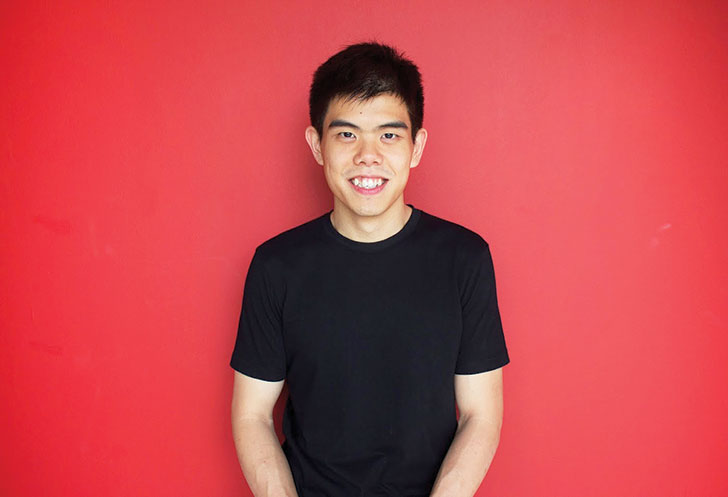 However, as Xavier added, "some governments tend to get too involved. Governments in this region need to realise that their role should be as gatekeepers and gate constructors. The entrepreneurial flow can then surge effectively."
The nominal communist states of Vietnam and Laos are most likely the chief culprits of too much interference. Nevertheless, the Vietnamese government can point to notable actions for its willingness to help young entrepreneurs, especially a scheme known as Vietnam Silicon Valley that provides the country's tech startups with $10,000 in cash for their fledgling firms. What's more, the Vietnamese government can also take pride in the country's economic growth, boasting one of the fastest growing economies in the region, an essential component of any entrepreneurial growth.
Indeed, while it is often said "necessity is the mother of invention", one cannot help but make an appendage: "prosperity is the incubator of invention".
Social acceptance
Becoming an entrepreneur is not an easy decision for most people to make. When confronted with the fact that most startups fail and 'Steve Jobs moments' seldom materialise, it is easier or, rather, more logical to find a solid career job and appreciate what you have. And when this is added to the 'traditional' expectations many young people face in the region to enter industries other than the creative, the decision to go it alone becomes all the more impressive.
However, the past decade has seen a Asians doing just that. A sizeable 66% of those surveyed in a 2015 study by Global Entrepreneurship Monitor thought entrepreneurship to be a positive career choice, compared to the global average of 62%.
"Societal acceptance will definitely encourage more people to consider entrepreneurship as a good, if not better, alternative to corporate life," said Roeder. "Crowd-funding, for example, would have been unheard of years ago, but is now a trusted channel crucial to budding entrepreneurs."
Future
Despite the growth of entrepreneurship during the past decade, problems remain. First, there is the undeniable fact that the region is not equally balanced. One only needs to fly from Singapore to Yangon to witness this in its crudest form. Second, and by extension, the inequality of the region is sharply reflected in the quality of education governments can provide their citizens. In 2015, Singapore's education ministry had a budget of just over $9bn. The Cambodian ministerial equivalent, by comparison, had just under $400m – and Singapore's population is a third of Cambodia's.
"A key concern is the quality of new startup ideas and entrepreneurial ventures. The problem is riveted in the education systems, which mostly do not promote creativity and innovation or have no foundation in the STEM [science, technology, engineering and mathematics] areas of study," said Xavier. "Additionally there also needs to be greater collaboration amongst entrepreneurs and R&D [research and development] centres within the region. So the major solutions are STEM education that inculcates creativity and innovation, and business R&D collaborations."
Education has a snowball effect. As economies grow richer, the more governments can theoretically spend on education. The more that is spent, the better educated the next generation are, and so forth. The poorer and more autocratic Southeast Asian nations would do well to adhere to this logic.
As for the region's entrepreneur scene, it will keep on growing, said Xavier, and is likely to plateau around 2030, when the "positive impact of its demographic dividend wears off". However, even after this plateau, it will grow, just at a slower rate, he said.