Leading business communication specialist Richard Spence gives his insight into the promise offered by Asean economic integration and tips for reaping the financial rewards

Four months after the Asean Economic Community (AEC) came into being, observers and analysts are watching as integration unfolds. Asean has always been about working together. Economies, cultures and even digital adoption vary widely across the region, yet trade, cooperation and tourism continue to prosper. The AEC heralds the beginning of a new era where this existing cooperation can take further shape and propel Asean into further growth.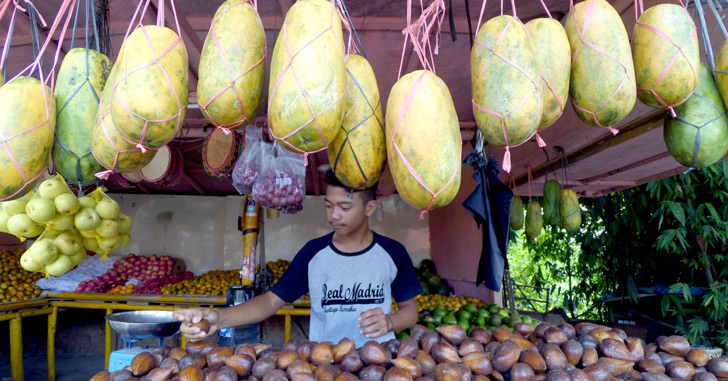 With a combined gross domestic product of $2.6 trillion, Asean countries together make up the seventh largest economy in the world. Taken together, the bloc's population of 620 million makes it the world's thirds largest, after China and India. The AEC promises unbounded opportunities, especially for local businesses, which make up more than 97% of the total enterprises in the region and employ more than half of the workforce. Mid-sized businesses that already enjoy stable operations at home or in the region and have the resources to grow beyond Asean's borders are expected to benefit most from the open economies of the AEC. However, its diversity could prove to be a web of challenges for those unprepared to navigate this freer yet hyperconnected world.
The answer lies in technology, a great leveller for businesses of all sizes and scale. At the 2015 Asia-Pacific Economic Cooperation (APEC) forum, a small- and medium-sized enterprises' working group noted that technology adoption and the digital economy are crucial to harnessing APEC's potential for economic growth. Leaders recognised that digital technologies can springboard developments for Asean nations and urged local businesses to embrace true digital transformation.
With that in mind, it is time that APEC chief information officers (CTOs) and chief technology officers (CTOs) take another look at their technology environment and remove the inhibitors of business transformation. Here is a quick checklist for Asean businesses to reap the benefits of the AEC and grow successfully in this exciting new chapter for the region.
Mobility needs to sit at the heart of every business' strategy
According to US-based research firm International Data Corporation, enterprise and consumer spending on mobile devices and related software and services in Asia-Pacific (excluding Japan) will reach $578 billion by 2019, making it the largest region in the world in terms of mobile-related spend. In Asean, smartphones accounted for three-fifths of the total mobile phone market. CIOs who don't prioritise mobile are limited in their ability to reach Asean's 600 million consumers.
Information silos must be broken down
Information silos – information management systems that are unable to freely communicate with other information management systems – stop data being shared across departments. This prevents the delivery of the type of personalised, omnichannel experience that customers expect today. Information silos create a disjointed view of the customer and, as a result, service falters and the company becomes blind to up- and cross-sell opportunities. Having access to all the data and intelligence facilitates innovations and closer customer engagement. In the digital economy, the ability to differentiate the user experience will be a winning strategy.
Automation will drive innovation
Manual processes limit what organisations can get out of their other enterprise-wide investments. The 'internet of things' (IoT) and robotics are fast changing every aspect of businesses. According to Frost & Sullivan, IoT investments will be one of the major trends in Asean economies, estimated to grow to $7.53 billion in 2020. In today's context, without automation driving the back office, CIOs will constantly spend resources physically connecting processes that span the rest of the business. Automation helps businesses concentrate on using technology in innovative ways to gain competitive advantage.
Monolithic systems must be upgraded
Legacy investments that are preserved for too long are often hugely detrimental to the modern goals of business, and create two massive problems. First, maintaining them takes a huge amount of time and energy, leaving little room for investment in the true innovation that drives digital transformation. Second, trying to modernise on the back of a monolithic system is similar to dressing your car with a spoiler, when what you really need to do is look under the hood and service the engine.
Cybersecurity is key
For businesses today, cybersecurity remains at the forefront of business strategy and technology decision-making. For organisations working toward digital transformation, the first step in creating a digital security strategy is understanding exactly what it is that a potential hacker would be interested in. From there, the CIO is in an informed position to build a strategy from the ground up.
Richard Spence is managing director, Asean at multinational digital communication specialists Avaya