The creative minds behind one of Cambodia's most eye-catching boutiques share their daring and fashion-forward journey that fuses French and Cambodian styles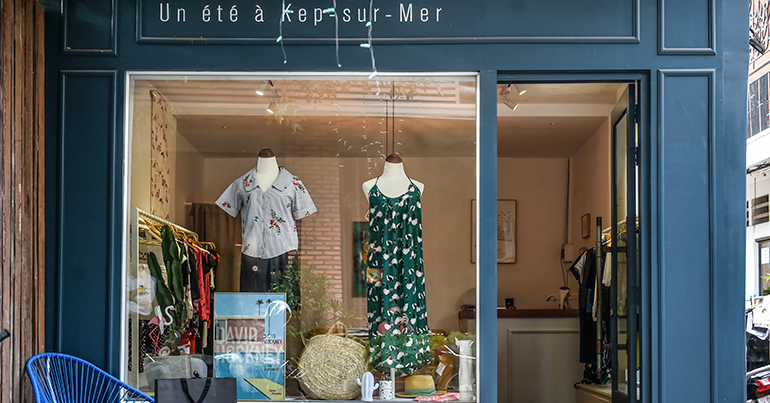 This weekend, Raintree, a four-floor office and retail development in Phnom Penh, is organizing a two-day Christmas pop-up market that will see some of the region's most promising creative talents temporarily set up shop in the country's capital.
"Even though Christmas is not a big festival in Cambodia, we are using it as an opportunity to showcase some of the brilliant creative entrepreneurs we have right here in Phnom Penh and from further afield," says Raintree co-founder Zoë Ng. "Raintree is all about community, and bringing like-minded people together in unexpected ways"
One of the exciting brands taking part in this weekend's event is Un été à Kep-sur-Mer. Southeast Asia Globe caught up with the French-Cambodian fashionistas behind the brand to learn about their journey and impressions of Cambodia's nascent fashion industry.
How did the idea for Un été à Kep-sur-Mer come about?
We started our brand at the beginning of this year because we wanted to achieve something together as sisters. We have different backgrounds – Neary in communications and Borany in painting restoration – but both of us love fashion. We have designed our own clothes in Cambodia for a long time, so it felt natural for us to create our own clothing line in Phnom Penh. It was also important for us to accomplish our common wish here in our second country. Our father is Cambodian, our mother French.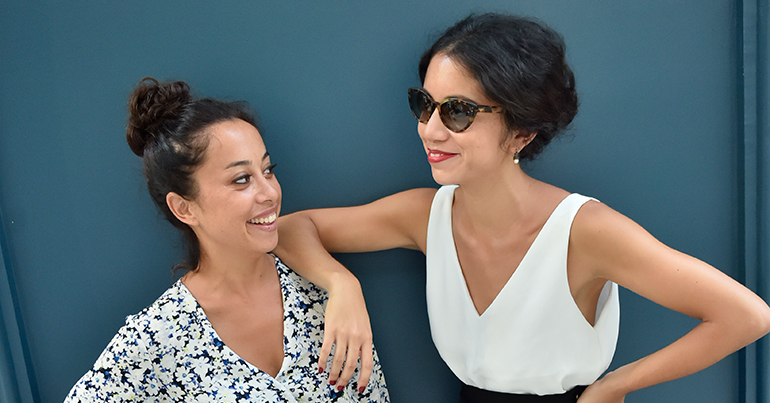 Could you talk a little bit about Un été à Kep-sur-Mer's branding?
With Un été à Kep-sur-Mer, we really [wanted] to offer our customers a shopping experience [similar to that found] in France, far from Paris but in a Parisian style boutique. Therefore, we chose a French name reminiscent of the Fifties and Sixties, the golden age of Cambodia, when French people used to call the seaside resort of Kep "Kep-sur-Mer". [It is] an invitation to nostalgia and 'chic'.
Who are your customers?
Our customers are mostly expats and tourists. French people, of course, but also Asian customers from Japan, Singapore and Hong Kong.
Where and how are your clothes made? 
Our clothes are made in a small workshop in Phnom Penh, and we use fabrics and accessories from Cambodia and Vietnam.
What challenges have you faced as a women's clothing brand in Phnom Penh?
We tried to combine feminine and modern clothes [that are] easy to wear with a small retail space that reflects who we are. One of the challenges we had to face was setting up a new brand with a real identity and a strong story behind it.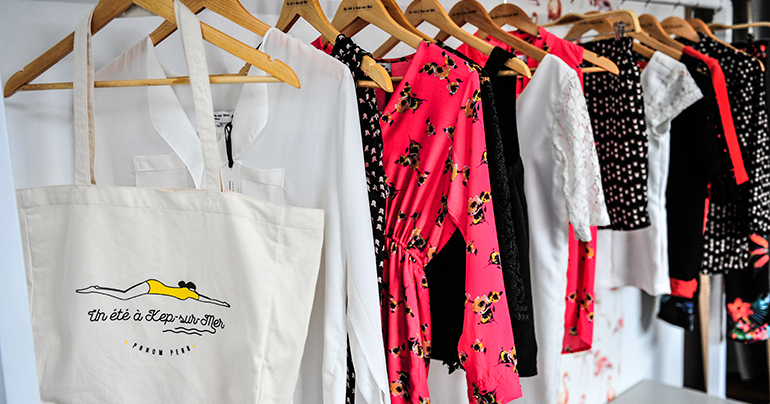 What's your assessment of Cambodia's fashion industry?
Coming from France, the fashion industry is quieter in Cambodia. But what is really interesting is that everybody is given a chance to create. There is still a lot to be done… Young Cambodian people need to express their originality and creativity. The future belongs to them!
What can we expect to see at your pop-up store at Raintree Cambodia's event this weekend?
We are really excited to be part of Raintree's event, where we will be presenting some of our new pieces in an inspiring, modern space.
Christmas @ Raintree will take place between 1 and 2 December at Raintree's rootop in Phnom Penh. For more information, please visit raintreecambodia.com/events/xmas