During a speech to parliament on Monday, Singapore defence minister Ng Eng Hen said the country would send military forces to the Middle East to combat the Islamic State. The move, experts say, is both expected and justified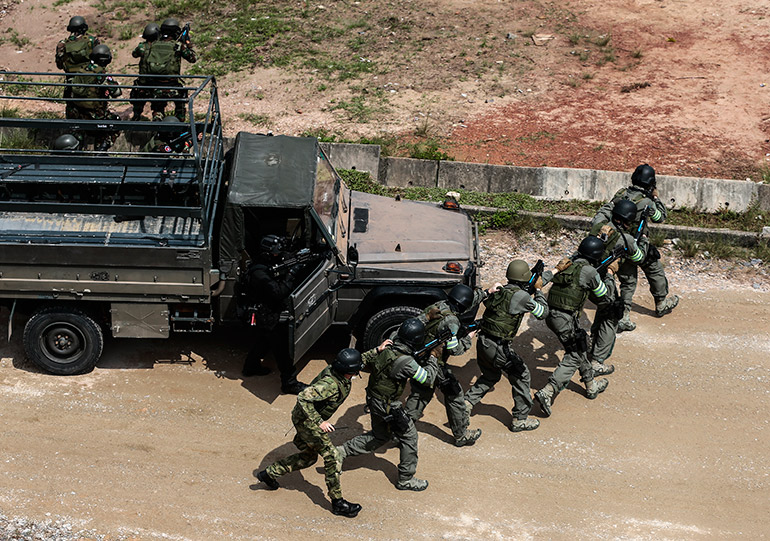 Singapore's defence minister has said the country is considering sending military forces to the Middle East to fight the Islamic State (Isis), further expanding the list of countries joining the fight against the extremist group.
Defence minister Ng Eng Hen told Singapore's parliament on Monday that if the city-state were to contribute troops to fighting in the Middle East, it would make a "real difference", and not just a "token" contribution, reports AsiaOne. Ng added that a Singapore Armed Forces medical support team would deploy to Iraq for roughly three months in 2017.
The announcement comes after a recent botched terrorist attack on Singapore that resulted in the arrest of six suspected militants on Indonesia's nearby Batam island. According to police, the group was "planning to launch a rocket" at the iconic Marina Bay Sands hotel.
At a Singapore security summit last year, Singapore Prime Minister Lee Hsien Loong said an Isis plan to include Southeast Asia in a worldwide Islamic caliphate was a "grandiose, pie-in-the-sky dream".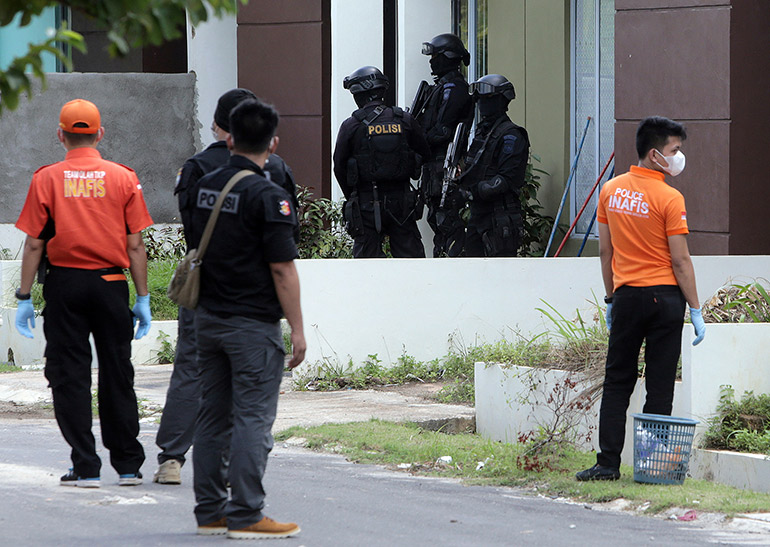 However, Lee added that the possibility of Isis gaining a foothold in Southeast Asia could not be completely ignored.
"It is not-so far-fetched that Isis could establish a base somewhere in the region, in a geographical area under its physical control like in Syria or Iraq… That would pose a serious threat to the whole of Southeast Asia," he said.
Bernard Loo Fook Weng, an associate professor at the Institute of Defence Studies at Singapore's Nanyang Technological University, told Southeast Asia Globe that a successful terrorist attack on Singapore was a certainty. "It's not a questions of 'if', it's a question of 'when'," he said.
Loo added that, due to Singapore's secularism and proximity to Muslim-majority Indonesia and Malaysia, the country was "always going to stick out like a sore thumb".
Singapore could make a sizeable contribution to the fight against Isis in the Middle East, he said, explaining that its military was largely regarded as "the most well-equipped and the most well-trained of the armed forces" in Asean.
Singapore's military spending dropped from 5.21% of GDP to 3.11% from 1999 to 2013, according to the World Bank. From 2013 to 2015, it then rose to 3.22%. By comparison, US military spending in 2015 was 3.32% of its GDP.
According to Tim Johnston, Asia programme director at International Crisis Group, an international military response would be necessary to defeat Isis. "A collective response that is coherent and has different voices in it is a good thing," he said. Johnston added that, for Singapore, "one way to find a place at the table is to put troops on the ground".
Johnston also said that if Singapore were to take a neutral stance it would be unlikely to deter Isis from launching future attacks against the country. "I think people realise that this is a global threat," he said, "and keeping your head down isn't going to pave the road to safety."