The newly formed United Malaysian People's Party is being used by Prime Minister Najib Razak's opponents as a vehicle by former leader Mahathir Mohamed and others to gain control of the ruling UNMO, according to experts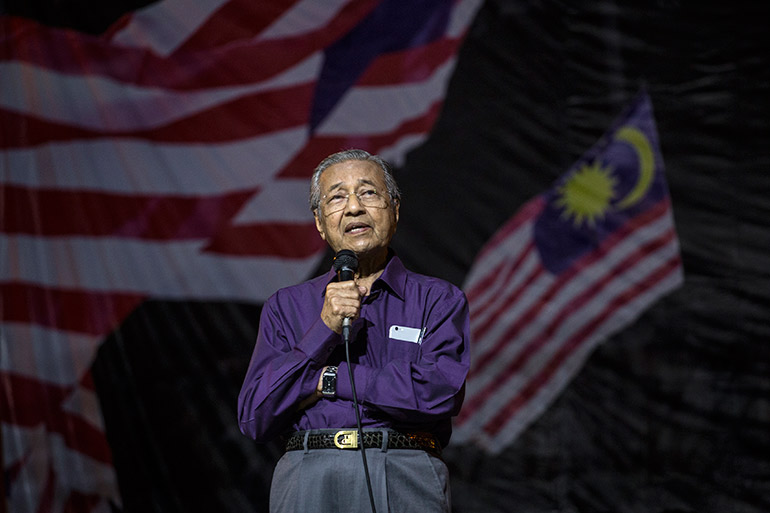 Malaysian opposition figures, including former prime minister Mahathir Mohamad and former deputy prime minister Muhyiddin Yassin, submitted documents to register a new political party last week, adding another name to the already-crowded field of political parties in Malaysia.
An application for the ethnic Malay-based party, known as the United Malaysian People's Party, was submitted to Malaysia's Registry of Societies, with Mahathir as chairman and Muhyiddin as president. Mahathir, who served as prime minister of Malaysia from 1981 to 2003 and is the country's longest-serving leader, has recently begun speaking out against his former party, the ruling United Malays National Organisation (UMNO).
"The aim of the party," Muhyiddin was quoted as saying by the Bangkok Post, is "to fight corruption and abuse of power."
According to Amrita Malhi, a researcher on Malaysia based at the University of Adelaide, the new party was established to oppose UMNO and current Prime Minister Najib Razak, who is facing allegations that more than $1 billion from state development fund 1MDB was transferred into his personal bank accounts.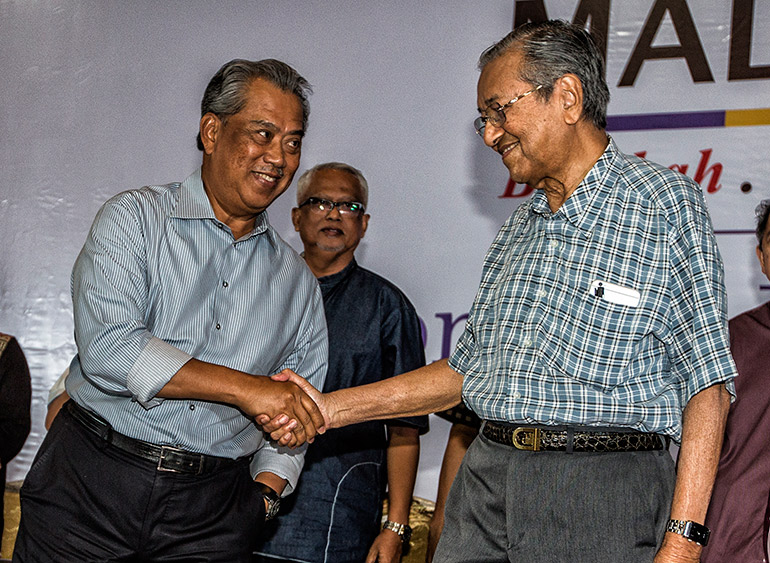 "[Mahathir] believes that Najib is using money allegedly siphoned out of 1MDB to pay both his allies and many voters to continue to support him," she said. "As Mahathir has determined that he cannot possibly outspend Najib, he is moving to convince disillusioned UMNO members to leave and join his new party instead."
Malhi added that some UMNO party members admire Mahathir and are growing increasingly disillusioned with Najib.
"They feel awkward about defending him, especially before international audiences," she said, "even while Najib's allies continue to defend him before the Malaysian public."
William Case, a professor in comparative politics at the City University of Hong Kong who researches Malaysian politics, said the new party was unlikely to be effective in unseating Najib, who is maintaining a firm grasp on power.
"The way in which Najib is addressing audiences at party meetings and gatherings, it appears to me that he's very secure currently," said Case. "So much so, that he appears plainly to be enjoying the job."
Case added that many in Malaysia are "certainly disillusioned and disappointed today" with the country's opposition, as party infighting has left it in disarray.
According to James Chin, director of the Asia Institute at the University of Tasmania, Mahathir and his allies are targeting ethnic Malays currently associated with UMNO who feel disaffected with Najib's leadership, many of whom reside in rural parts of the country.
Chin said politicians who oppose Najib were merely using the new United Malaysian People's Party as a temporary vehicle to gain control of the government, a tactic long ingrained in Malaysian politics. "[I]f Mahathir and the opposition win and they take over the government, this party will be dissolved and all the current members will move back to UMNO. So it is very much a vehicle to gain back control of UMNO, that's all it is."