Jakarta's police chief, Tito Karnavian, will need to draw on his extensive counter-terrorism experience if he is to prevent further attacks on the capital

On 14 January, Jakarta suffered what some counter-terror experts dubbed a 'marauding terrorist firearms attack', or what most people would describe as a group of extremists causing bloody carnage.
The terrorists opened fire with guns and exploded bombs in the city centre. Eight people died – four civilians and the four attackers. While the incident was by no means as bloody as November's attacks in Paris, where terrorists killed 130 people, it underlined the ongoing terrorist threat facing Indonesia. The country is home to a number of militant Islamist groups who, before January's attack, pledged allegiance to Isis.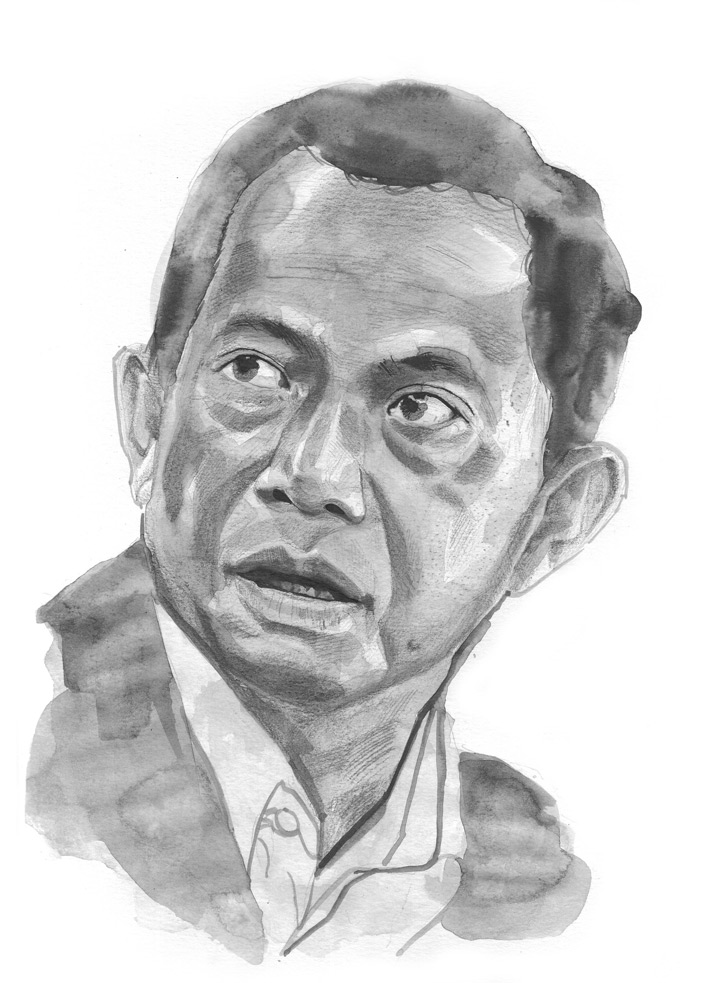 Leading the counter-terrorism fight in Jakarta is its police chief, 51-year-old Inspector General Tito Karnavian. He is a respected figure in anti-terror circles, having led Densus 88, an elite counter-terrorism police force set up in the wake of the 2002 Bali bombings.
"Before the rise of Isis, there were many radical networks in Indonesia," he told the BBC in January. "Since 2000, we've arrested and prosecuted about 1,000 people in them."
"He's smart and has great experience in dealing with terrorism. He's more intellectual compared to other police officials in Indonesia, with a Master's and PhD from overseas," said Taufik Andrie, executive director of Jakarta's Institute for International Peacebuilding. "He's developed a good network domestically and internationally."
During his time leading Densus 88, Karnavian garnered an encyclopaedic knowledge of terrorist networks and the ways in which their members are recruited through mosques and madrassas. But that knowledge may not be enough. "He needs more support from society because terrorists live in society. Police forces cannot work alone, they must have the support of society," said Andrie. "The terrorists live among us, especially in urban areas."
It appears that the rise of Isis has spurred Indonesia's Islamists to compete with each other in a bid to become the lead terror group in the country. This model of "outbidding", as described by Zachary Abuza, an expert on Southeast Asian politics and security issues at the National War College in Washington DC, leads to a particular terror group executing "more and more lethal attacks in order to establish its jihadist credentials". This, in turn, forces rivals to respond with their own attacks, for fear of becoming irrelevant.
"What this means for Tito Karnavian is that [because] pressure might be on him to dedicate resources to [tackling] Isis networks, he pulls personnel and resources who are focusing on other groups, which would be perilous," Abuza said.   
In the aftermath of a terror attack, there is often great pressure on governments to crack down hard and wide on extremists, as opposed to using more clinical, measured methods. Singapore has draconian powers of detention without trial, as does Malaysia, which has recently reinforced legislation with even more wide-ranging measures. The fear is that Indonesia may introduce similar preventative detention laws and end the practice of prosecuting extremists in open court.
But with his extensive experience and connections, it may be that Karnavian will be able to advocate for a less heavy-handed approach and help coordinate between the civilian and government agencies employed in the fight against terrorism. "[Karnavian] understands the importance of having a very surgical approach; broad-based sweeps are counterproductive," said Abuza.
Both Andrie and Abuza are convinced that Jakarta will see another terror attack soon, and a report released by the Institute for Policy Analysis of Conflict on 1 February stated that "competition and disunity among Indonesian Isis supporters portends more violence", going on to say that "news coverage of the Jakarta attacks will encourage local cells to try as well".
"I think that attacks in Jakarta are likely in the near future. There were several attempted attacks in 2015," said Abuza. "Soon a critical mass will be returning from Iraq and Syria, while recruitment on social networks will continue."