When Asean foreign ministers gathered in the Black Sea resort of Sochi in May for the first Russia-Asean summit on Russian soil, it was supposed to mark a new chapter in their relationship, rather than the last-ditch act of a liaison neither side has worked to maintain. But after two decades of the Asean-Russia Dialogue Partnership – which the summit was to commemorate – and six years after President Vladimir Putin announced Russia's 'Turn to the East', the question of failure arises.
Anton Tsvetov, a Southeast Asia researcher at the Russian International Affairs Council, a Moscow-based think tank, might be excused for his subtlety when he said: "Among the Moscow foreign policy community, there is still no consensus over whether there has been any fundamental success to the Asia-Pacific pivot at all for the last decade." In fact, there has been limited success, at least for Russia's dealings with Southeast Asia.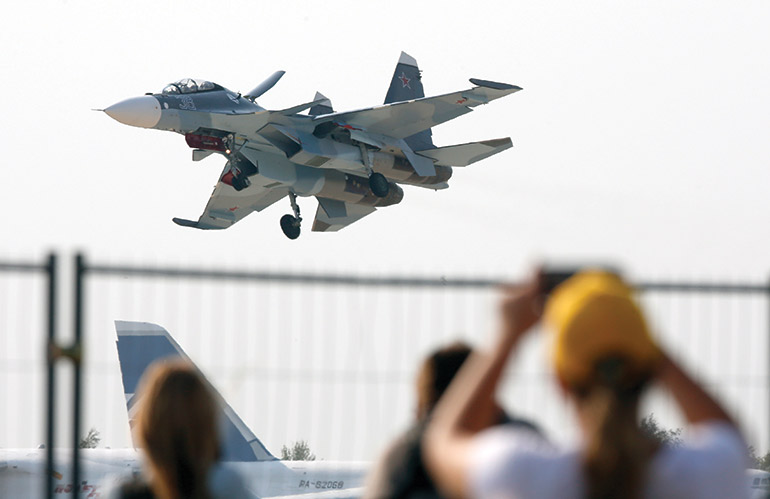 Granted, Russia has seen a boost in its arms sales to the region. Vietnam now imports 90% of its military hardware from Russia, including submarines, frigates, SU-30 fighter jets and defence missile systems. In 2010, Myanmar ordered 20 MiG-29 fighters and 20 military helicopters from Russia. And last September, Indonesia ordered three submarines.
Russia's other great export, energy, has also garnered regional interest. In 2012, the state-owned Rosatom State Atomic Energy Corporation secured a contract to build two nuclear power plants in Vietnam, the country's first, which are expected to be finished by 2024. What's more, overall trade between Russia and Asean grew fivefold between 2005 and 2014.
For Southeast Asia, there is little substance to Russia's 'Turn to the East'

Ian Storey, ISAS
Yet bilateral trade amounted to just $21.4 billion in 2014, or 1% of the bloc's external trade, making Russia its 14th largest trading partner. And in terms of investment, Russia accounted for just 0.2% of funds flowing into Asean between 2012 and 2014. Of the $698m it spent in the region, $420m went to Vietnam.
Ian Storey, senior fellow at the Institute of Southeast Asian Studies, concluded in a 2015 report that Russia is a "very minor player" in the economy of Southeast Asia. "For Southeast Asia, there is little substance to Russia's 'Turn to the East'."
Putin's eastward expansion was motivated by necessity, not choice, despite the fact that three-quarters of Russia lies east of the Ural Mountains. In 2010, Moscow was forced to search for economic alternatives as the global financial crisis dented the country's economy and falling oil prices put its biggest asset at risk. The eastward shift was hastened in 2014 as the Ukraine crisis soured Russian ties with the EU which, along with the US, imposed punishing sanctions in retaliation.
Russia looks east
But Southeast Asia was not Russia's first choice – far from it. "Moscow's Asia rebalance started with a push toward China," said Tsvetov, "[but] immediately there was concern domestically – and some schadenfreude internationally – that this would bring Russia to an unequal and unbalanced partnership with Beijing… So it became very important to demonstrate that the pivot is not just about China."
Japan and India were the next logical options, as two of Asia-Pacific's largest economies. Relations with Japan warmed slightly, but it had supported fellow G7 members in imposing sanctions and bad blood flared over the Kuril Islands, over which both countries claim sovereignty. As for India, little progress was made, chiefly because its government is seeking closer ties with the US.
So, Russia turned to Southeast Asia. But, as Tsvetov said, "getting closer to Southeast Asia is not an easy thing to do for Russia. The foundations of the relations are really strong only in the case of Vietnam, while for other countries Moscow lacks a positive history of relations, though there is very little negativity as well."
Consider this statement: "Modest attempts to open up trade with various countries of Southeast Asia were stymied by the paucity of Russian goods to be exchanged, the inadequacy of the Russian merchant fleet, and, perhaps, most seriously, an absence of the entrepreneurial spirit. But one must also remember that Russia was a latecomer to Southeast Asia; all the territories had been either taken or divided into spheres of influence."
It could have been written today, but it is a description of Russia's 'turn' to Southeast Asia in the 19th century, as penned by a reviewer of M.G. Kozlova's Russia and the Countries of Southeast Asia. To stretch the historical comparison further, in his book Kozlova suggests that Southeast Asia was low in Russia's interests, far behind China and Japan. As the 19th century gave way to the 20th, and Tsarism to Communism, little changed. The only anomaly was Vietnam, a situation that remains unchanged today.
"Superficial at best"
Still, Russia's few historical ties in Southeast Asia could have been countered by diplomatic intensity. In 1996, Russia become a 'Dialogue Partner' of Asean, and, with the US, joined the East Asia Summit in 2011. There have now been three Russia-Asean summits: in Kuala Lumpur in 2005, Hanoi in 2010, and Sochi this year. However, "Russia's engagement with Asean has been superficial at best," wrote Storey. Its preference for dealing with states rather than multinational institutions is doubly prohibitive; it has fewer relations with state actors in the region than with forums and institutions, of which it does not participate as fully as it could. President Barack Obama, for example, has attended four East Asia Summits. Putin has attended none.
Russia's 'pivot' to Asia is a good example of actions being judged by reputation, and not the other way around. The Russian government would be hard-pressed to come up with more self-aggrandising language than Harry B. Harris Jr, commander of the US Pacific Command, who told a Senate panel earlier this year that the Asia-Pacific region is witnessing "an increasingly revanchist and assertive Russia".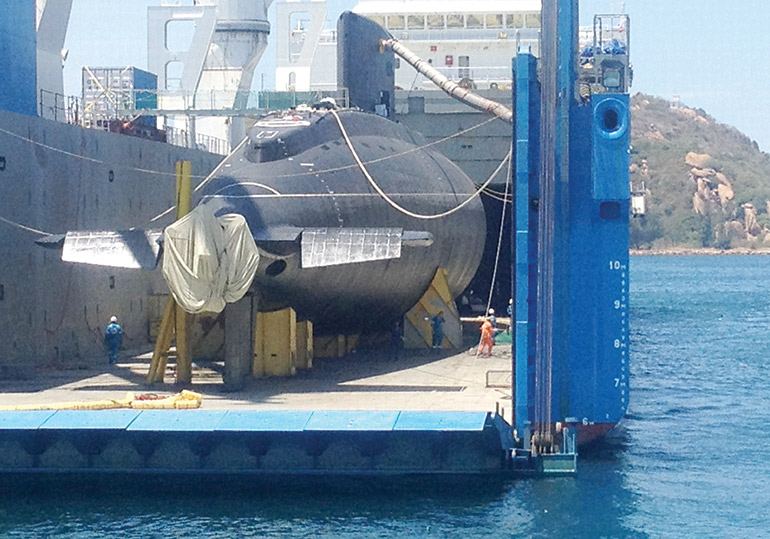 The pundits Southeast Asia Globe spoke to were quick to write this off. "Russia is much more like a country that supports the regional order [in Asia-Pacific] than one going to overthrow it," said Ekaterina Koldunova, associate professor at the Moscow State Institute of International Relations' Department of Asian and African Studies. "Russia is not interested in being a real security factor in the Asia-Pacific," added Vitaly Kozyrev, associate professor of political science and international studies at Endicott College, in the US.
Many have noted the rise of Russia's military. Putin pumped more than $650 billion into the armed forces in 2010 as part of a decade-long scheme of modernisation and, today, it is estimated to have the world's third-largest defence budget, behind China and the US. And, in 2014, Russia secured a deal with Vietnam to allow its Pacific Fleet to access the military facilities at Cam Ranh Bay. From there, Russia's nuclear-capable TU-95 bombers patrol waters near Japan and the US island territory of Guam. Yet Russia does not appear to be trying to conquer territory or win back lost allies. Nor does it intend to offset the hegemony of the US and China in the region.
"Southeast Asian countries would have probably wished to see Russia as a third centre of power in the region to counterbalance the other two. This was the logic of inviting Russia to the East Asian Summit in 2010 along with the US," said Koldunova. "However, so far, Russia is trying to keep neutrality in all cases when US-China contradictions aggravate regional problems."
Indeed, Russia would prefer to sell arms and fighter jets to Southeast Asian governments than use them here. It has made few antagonising comments about US power in the region, compared to, say, its rhetoric about US interests in the Middle East or Eastern Europe. And on the South China Sea issue, Russia has been deftly silent. This has much to do with the fact that its two most important allies in Asia-Pacific are China and Vietnam – historic enemies and contemporary rivals over islands in the disputed waters – and Russia is keen to avoid offending either.
Russia's global standing
But why is Russia so timid in Asia-Pacific when it is not elsewhere?
In his new book, 2017 War with Russia, former Nato deputy commander Richard Shirreff predicts a conflict between Russia and the West within the year. Russia will invade the Baltic states, first Latvia, and threaten a nuclear attack if Nato responds, he posits, under an "aggressive and opportunistic" Putin who aims to "make Russia a great power again".
Putin has shown little aggression in Asia-Pacific, however. Instead, he is being opportunistic, using the region as a vehicle to improve Russia's global standing. The 'turn' to Southeast Asia is little more than a PR stunt.
"Russia will be mostly interested in projects that generate significant propaganda value, supporting the narrative of Russia as a global, economically successful power that is conducting a comprehensive rebalance towards Asia," wrote Tsvetov.
Because Russia's interest in Southeast Asia is chiefly superficial, its relationships lack conviction and are, instead, composed of rhetoric and future promises. And the message is not designed for the people of Southeast Asia, but rather, the West. Russia's 'Turn to the East' is a misnomer – at a glance it is a twist of the head to the east, but with the eyes still firmly staring westward.
According to Storey, if tensions are resolved in Europe, "Russia's Western-centric elite [will] resume normal interaction with Europe and America and turn its back on Asia".