In the clear skies above China's Hainan province in May, two Chinese J-11 fighter jets set upon a lone US military aircraft carrying out a reconnaissance mission off the island's east coast. In a similar encounter two years earlier, a Chinese aircraft had bared its weapons at a separate encroaching jet in a naked display of hostility. This time, there was no need: surging forward to within 15 metres of the wayward plane, the pilots simply waited for the American to blink first.
Beneath the shadow of China's wings, it is displays such as these that have sent several Southeast Asian nations scrambling to replace their ageing air force equipment with planes of the kind used by the increasingly assertive superpower. A report released in February by British defence and security analysts IHS Jane's forecast that Asia-Pacific defence spending would hit a staggering $533 billion per year by 2020 – up from $435 billion in 2015. China alone accounts for nearly 40% of this outlay, having expanded its defence budget by 43% to $191 billion in just the past five years.
China's ongoing occupation and increasing militarisation of several disputed islands in the South China Sea has been one of the driving forces behind this burgeoning arms race – though for many of the other claimants, the sheer size of China's economy gives it an overwhelming advantage in the struggle for the skies.
Battle lines in the South China Sea
Kaj Rosander, the Saab Group's regional director for exports of the Gripen fighter jet in the Asia Pacific, told Southeast Asia Globe that the scramble for a modern air force was partly due to territorial concerns.
"You can see countries becoming more concerned about their own sovereignty; they realise the need to have independent, national defence capabilities," he said.
When asked about the influence of Chinese foreign policy on Southeast Asian defence procurement, Rosander was careful not to directly reference the superpower in his response. "As a general statement, we see that countries in the region have realised that they lack awareness of what is going on 'over the horizon' in areas that concern and affect them," he said. "They are also realising that they often lack proportionate methods of response."
The Philippines, long dependent on the largesse of its historical ally, the US, last year spent more than $400m on a dozen-strong squadron of low-cost FA-50 Golden Eagle fighter jets from Korea Aerospace Industries, dragging its military back into the supersonic age after its last remaining fighters were retired more than a decade ago. Malaysia is widely reported by industry sources to be in the market for 18 fifth-generation fighter jets to replace its ageing Russian MiG-29 fighters first bought in 1995 – a purchase estimated to be worth more than $2.5 billion for whichever company can seal the deal. And Indonesian media reported in February that its government had signed a deal for at least eight Russian Sukhoi Su-35S fighter jets, at an estimated cost of anywhere between $65m and $83m each – the latest in a line of arms deals with the former communist superpower resulting from an isolating six-year US arms embargo at the turn of the century in response to alleged human rights violations in Timor-Leste.
But perhaps the country most affected by an expanding China has been its neighbour and former ally, Vietnam. Listed as the world's eighth-largest weapons importer by the Stockholm International Peace Research Institute (SIPRI), the nominally socialist republic has responded to growing Chinese aggression in the South China Sea by scaling up its arms intake to levels not seen since bloody border disputes with China following the Vietnam War.
Vietnam's call to arms
Carlyle Thayer, a Southeast Asia expert based at the University of New South Wales, said that Vietnam's air force – deployed for the first time three years ago in patrols over the South China Sea – would have little chance against China's air force should the two nations come to blows.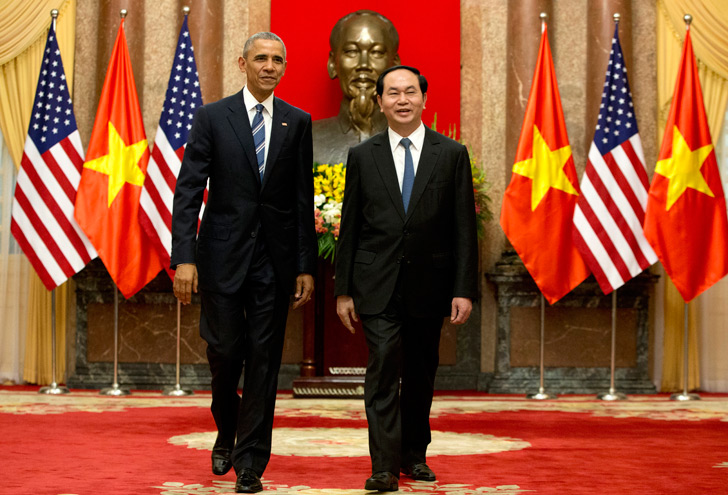 "[Vietnam's fighters] are all configured for maritime missions and roles," he said. "[They would be] no match for China if they had a conventional war, but it's more of a deterrent in the local area because China has not yet been able to preposition aircraft further south beyond Hainan Island and Woody Island."
Ben Ho, a senior analyst with the S. Rajaratnam School of International Studies' military studies programme, said that despite Beijing's dominance, Hanoi's increased expenditure on airpower – particularly on maritime patrol aircraft – would be invaluable should the South China Sea dispute escalate into actual conflict.
"The 'tyranny of distance' would come into play during any South China Sea operation," he told Southeast Asia Globe, referring to the military challenge of operating over the vastness of the Pacific. "As such, the long reach and quick response time of air power can mitigate this, and this is arguably why some Southeast Asian states are investing heavily in their air forces."
According to SIPRI estimates, Vietnam devoted about $4.4 billion last year to military expenditure – more than four times its spending in 2005. That number is expected to increase to $5 billion this year, with IHS Jane's estimating a total of $1.6 billion set aside for defence procurement.
It was against this backdrop that US President Barack Obama's administration announced the lifting of the longstanding embargo on arms sales to its former adversary during the president's May visit.
According to Leszek Buszynski, an international relations professor from the Australian National University's National Security College, the US decision to lift the arms embargo was motivated not only by strategic concerns, but also by a US defence industry hungry for new customers.
"Certainly [the decision to lift the embargo] has to do with China," he said. "No doubt about that. But there are two points here. One is American defence exports – the US wants to get into markets and, if possible, push out Russia. Because of the embargo, Russia has carved out and staked out a place for itself in certain countries such as Vietnam and, previously, Indonesia."
The long arm of the US
Across the South China Sea in the Philippines, the need for a modern air force is dire indeed. Having relied on the longstanding US-Philippines Mutual Defence Treaty to safeguard its territory since independence, the Philippines is only now rebuilding defence capabilities after the last of its air force – a handful of ageing Northrup F-5s – was retired in 2005. And as China's advance into the disputed zone goes largely unchallenged by Western agents, it serves as an ugly reminder for the Philippine government that when it comes to the South China Sea the US has repeatedly failed to reassure its ally that the treaty will hold water.
In a 1975 classified cable to the commander-in-chief of US Pacific Command, former secretary of state Henry Kissinger wrote that quite apart from any legal ambiguities concerning the sovereignty of the contested Spratly Islands, any US intervention in the region would be a political nightmare.
"As a practical matter, we see precious little chance Congress or the American people would support US intervention in [a] Spratly dispute," he wrote. "If the [Philippine] garrisons ever were attacked, it seems to me less harmful politically to deny our obligations on legal grounds, than to leave unfulfilled an acknowledged commitment."
In the face of such uncertainty that continues to this day, the Philippines has devoted its military expenditure – once turned inwards against the native threats of communist insurgency and Muslim separatist groups – to forging what former president Benigno Aquino III dubbed "a minimum credible deterrent" to secure its stake in the South China Sea. But with only two of the 12 lightweight fighters delivered so far, the deterrent is looking very minimal indeed.
Bidding war
Meanwhile, to the West, Malaysia's slow economic growth and a weak ringgit have delayed an ambitious programme of military modernisation in the region's third-largest economy. Boasting an air force of about 60 fighters – a mix of Boeing F/A-18 Hornets, Sukhoi Su-30 variants, BAE Hawks and decades-old MiG-29s – Malaysia had hoped to phase out the Russian-built MiGs in favour of a modern multi-role aircraft capable of both dogfighting and air-to-surface attacks. In the running are the French Dassault Rafale, the latest model of Swiss-based Saab's Gripen, the Eurofighter Consortium's Typhoon and the next generations of Boeing and Sukhoi fighters. Unfortunately for Malaysia's top brass, the country's growing economic concerns – including allegations that Prime Minister Najib Razak siphoned more than $1 billion from the 1MDB state investment fund – have made the future of the procurement programme uncertain.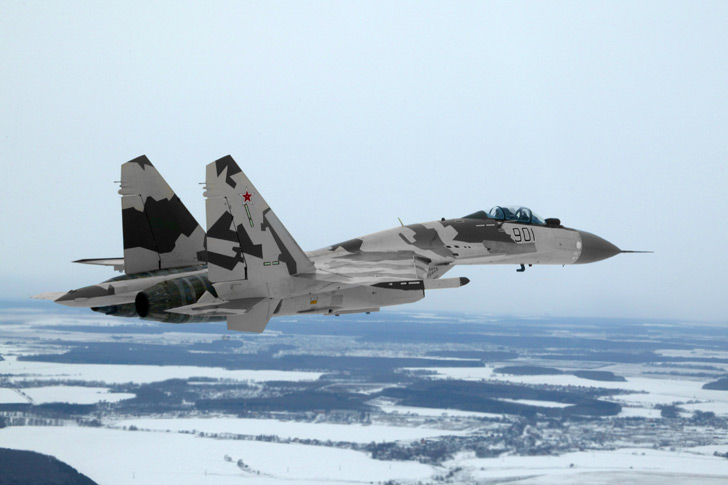 According to Buszynski, while China's expansion was a factor in the regional push for modern militaries, other regional tensions also played a role. "Malaysia has been in the past a lot more concerned about Singapore," he said. "Whatever Singapore does, Malaysia has to do too in terms of building up capabilities."
For neighbouring Indonesia, the urgent need for a modern air force is not just limited to the South China Sea. Spread across thousands of islands, the vast archipelago presents a logistical nightmare in terms of maintaining sovereignty. Indonesia was pushed toward Russian manufacturers after the US placed an arms embargo on its former customer for its alleged use of Western aircraft to bomb pro-independence civilians in the 1999 Timor-Leste referendum crisis. Although the ban was lifted in 2005, years of being cut off from manufacturers left the Southeast Asian country's US-made F-16s and Northrop F-5s in need of severe maintenance. While Indonesia has since invested in 24 second-hand F-16s from the US Air Force, it continues to rely on Russian manufacturer Sukhoi to augment its fleet. Its latest acquisition, the next-generation Sukhoi Su-35, is widely regarded as the best non-stealth fighter in the skies –
a significant boost for an air force that has long been unable to compete with its neighbours.
The shadow of drone warfare
One of the most drastic developments in Southeast Asia's military future is a potential shift toward drone warfare. Inspired by the controversial US use of drones to combat terrorist organisations in the Middle East, China in particular has begun to follow its rival down the path of unmanned aircraft.
The US Department of Defence's 2015 China Military Power report – an annual report to the US Congress outlining Beijing's military developments – stated that the growing superpower was investing heavily in both buying and manufacturing unmanned aerial vehicles (UAVs), a course that could dramatically extend its influence over the contested region.
"The acquisition and development of longer-range UAVs will increase China's ability to conduct long-range reconnaissance and strike operations," the report read. "China is advancing its development and employment of UAVs. Some estimates indicate China plans to produce upwards of 41,800 land- and sea-based unmanned systems, worth about $10.5 billion, between 2014 and 2023."
While Buszynski said top-tier UAV technology remains beyond the reach of the less-developed Southeast Asian nations, advancements in drone technology would have several advantages for countries struggling to assert dominance in the South China Sea.
"One is intelligence and reconnaissance gathering, and the other is, of course, in the way that America has used them in the Middle East," he said. "That is for execution, assassination purposes… [but] that's another dimension that is way off."
For Thayer, one of the most fundamental rationales behind Southeast Asian defence purchases comes back to the most basic tenet of war: know thine enemy.
"[One of the reasons for purchasing the latest models is] to acquire that technology, to have an insight into it," he said. "Even if you're not going to have a large number of these aircraft, it's to know what their capabilities are, just to know what you could be up against."