Individuals who overcame persecution to make their marks in politics, business and popular culture
Elie Wiesel
Elie Wiesel is a Romanian-born Jewish-American who survived almost a year at Auschwitz and its subsidiaries, although the camps claimed the lives of his mother, father and younger sister. After moving to Paris and later becoming a journalist, Wiesel interviewed French writer Francois Mauriac, who encouraged him to write about his experiences in the concentration camps. The resulting book, Night, was published in English in 1960 but initially struggled in terms of sales. It has since been translated into 30 languages and sells roughly 300,000 copies a year in the US. Wiesel has been awarded the title of 'University Professor' at Boston University, authored more than 50 books and, for his numerous charitable works, has been granted more than 100 honorary degrees. His highest honour came in 1986, though, when Wiesel won the Nobel Prize for Peace, with the Nobel committee calling him a "messenger to mankind".

Andy Garcia
Best known for his Oscar-nominated role as Vincent Mancini in The Godfather Part III, Andy Garcia was actually born Andrés Arturo García Menéndez in Havana, Cuba, to a mother and father who were an English teacher and an avocado farmer respectively. His family fled the country following the disastrous Bay of Pigs invasion when Garcia was just five years old. His family set up a successful perfume company in their new home of Miami, Florida, and Garcia graduated from Florida International University. The actor has remained a fierce advocate for change in his homeland, regularly speaking out on the subject of political prisoners in Cuba. He has produced, directed and starred in a number of movies that examine the country's situation, such as Cachao… Like His Rhythm There Is No Other, For Love or Country: The Arturo Sandoval Story and The Lost City.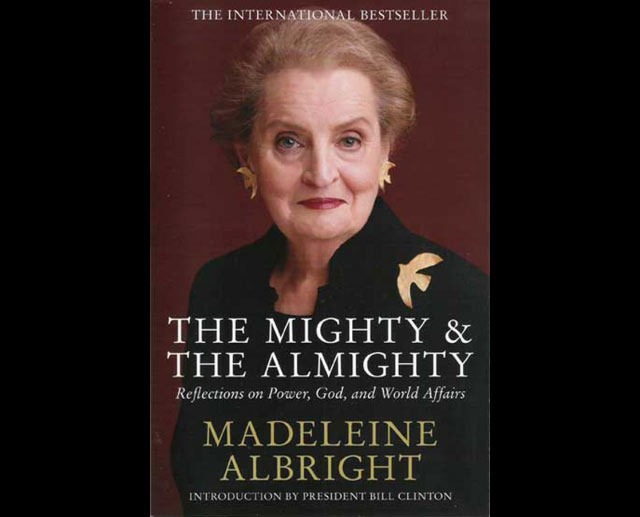 Madeleine Albright
The United States' first female Secretary of State was born Marie Jana Korbelova in the Czech Republic, from where her parents had to flee twice – once following the Nazi invasion and then, having returned to Prague, after the communist coup of 1948. Albright was 11 when her family moved to Denver, Colorado, where her father – a former diplomat – found a job teaching international relations at the University of Denver. After graduating from college, Albright moved into politics and was named Permanent Representative to the United Nations by President Bill Clinton. A few years later, Clinton nominated her as Secretary of State and she was unanimously confirmed by the US Senate before being sworn in on January 23, 1997.

Michael Marks
Born into a Jewish family in Slonim, in what is now Belarus and at the time part of the Russian Empire, Michael Marks and his family escaped the Russian Pale – the only region of Russia where the heavily persecuted Jewish community were permitted to live – by moving to Leeds, UK, in the early 1880s. Just a few years later, Marks set up a stall in Leeds market which became so successful that it soon became a chain, bearing the catchphrase, 'Don't ask the price – it's a penny'. In 1894 Marks went into business with Thomas Spencer, a Christian Englishman, and one of the UK's best-loved retailers was born. Marks & Spencer became synonymous with the British High Street and its profits increased every year between 1968 and 1998, the year that it became the first British retailer to make a pre-tax profit of £1 billion (about $1.65 billion at that time).

Wyclef Jean
Arguably the most famous refugee in music might not be a refugee after all. Wyclef Jean's parents left his native Haiti when he was just a year old but didn't send for him and his brother for another nine years – hardly a case of needing to escape on account of persecution. Nevertheless, Jean and his bandmates Lauryn Hill and Prakazrel Michel named their band the Fugees (short for refugees) and performed songs espousing their opinions on refugee rights, immigration and the disadvantaged. The group's 1996 album The Score sold more than 15m copies and a global superstar was born. Jean has regularly campaigned on behalf of his country of birth and founded Yéle Haiti in 2004, a charitable foundation that provided school funding and scholarships to Haitian citizens. However, Jean is currently the subject of a criminal investigation, after it was found that he "improperly benefited" from the organisation, which burnt through $16m in two years.



Also view

"No Place Called Home" – The end of a successful US resettlement programme leaves many refugees with little hope of escaping their Thai border camps
"Top 5: female film directors" – Five women who have brought a feminine touch to the male-dominated world of movie making in Southeast Asia