The men here disappear in late afternoon. They leave their wives and children before the sun sets on low-rise apartment blocks jumbled together along dingy side streets on the outskirts of Phnom Penh. This neighbourhood in the capital's industrial Dangkao district is the home base of the city's sole private garbage collection company, Cintri, and hundreds of the workers hired to keep Phnom Penh clean.
By the time morning rolls around, Cintri's hulking garbage trucks rumble back from the central districts of the capital to the depot at the heart of this community. The drivers drop off the keys on their way out of the gate and gather in small groups for a few hours of drinking rice wine and playing cards before heading home, a sort of nightcap in the middle of the morning.
It's not the high life, but the pay is decent, thanks largely to a series of labour strikes. Ouk Sang, a 38-year-old collector for Cintri, lives in a tiny one-room apartment that overlooks a trash-strewn courtyard. Sang has four kids and a wife who live a few hours away in Takeo province. He manages to send home about $100 a month and spends about the same amount on life in the capital. He made much more as a labourer in Thailand but couldn't stand the months away from his family. Now, he is allowed take three days off each month to go home and see his kids.
"We work non-stop," he said of the rest of his time – seven days a week, he heads out on trucks at about 5pm and returns some time between 8am and 11am. Throughout the night, he and hundreds of fellow collectors fill pushcarts with rubbish and return to the trucks to empty them, again and again. "There's just enough time after work to take a shower, eat and go to sleep for a little bit before going back to work," he says.
Cintri, which has had a monopoly on trash collection in the city since 2002, has long complained that it's being forced to stretch its resources well beyond what was expected of the company when it first signed on to keep Phnom Penh clean. The company has renegotiated its contract with the city multiple times, but it's not clear what changes have been made, and Cintri won't say whether the company is profitable.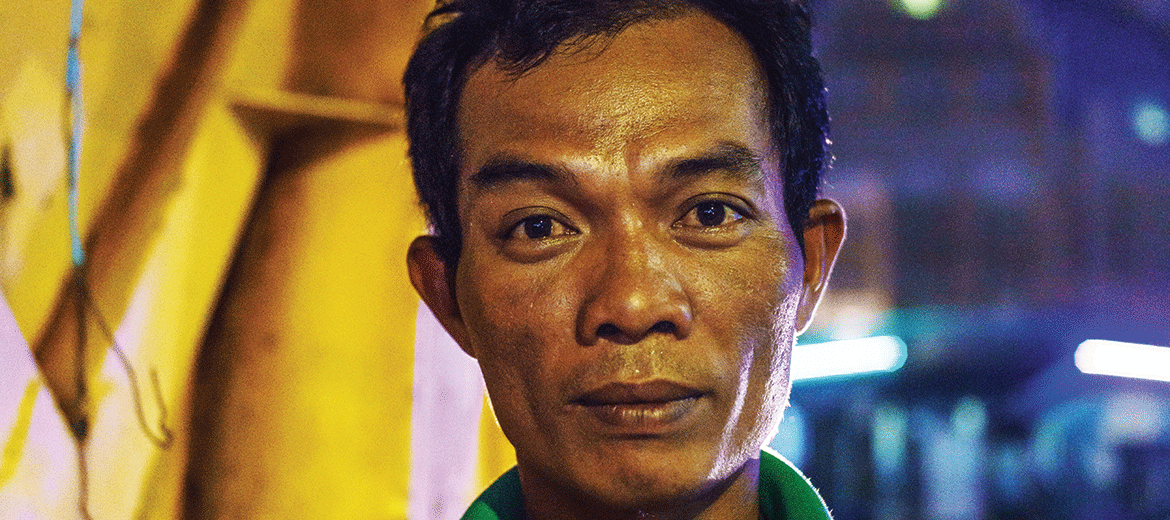 One can only assume that Cintri has won significant concessions – its trucks have kept pounding the streets even as the population has almost doubled in size. The likelihood that Cintri is making money only compounds the frustration when trash starts spilling onto major boulevards during public holidays, plasters the city when floodwaters recede or simply goes uncollected for no apparent reason. It also begs the question of why the company has not invested in basic equipment like public bins around the city, or in the safety of its workers by providing them with gloves or boots as they wade through the capital's refuse. In a city that aims to be a global draw for business and tourism, Cintri is not getting the job done.
But like a strained celebrity marriage, the occasional public spat with City Hall – former governor Kep Chuktema once threatened to dump the city's garbage in front of Cintri's headquarters if it didn't improve services – is yet to break their agreement.
"I do not want to attack the former governor's remarks but just want to clarify that today City Hall has no plan to change the Cintri company," municipal spokesman Meth Measpheakdey said last month, an apparent reversal from where things stood as recently as early 2015, when even the national government said it was fed up with Cintri.
"We believe and agree that Cintri lacks the ability to strengthen or extend its garbage collection and transportation operation in accordance with Phnom Penh's expansion, even after it was given one year to improve," said a public letter from the Council of Ministers in February 2015.
Measpheakdey said City Hall was aware that things could be going better but was no longer placing the blame on Cintri, which was recently bought out by a Chinese investor, according to the firm's operations manager. Canadian firm Cintec Environment, which initially controlled the firm with a local partner as part of its global holdings, did not respond to emailed questions.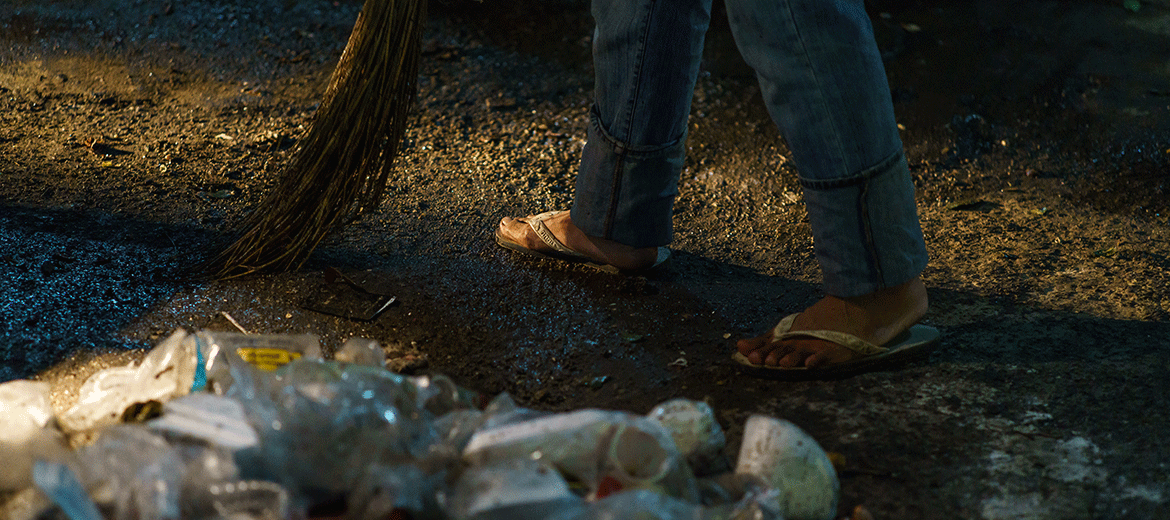 "What we are focusing on with collecting the garbage is discussions between relevant parties, including Cintri and our commune and district authorities, to somehow find the ways or means to make the garbage collecting more effective, clean and timely than it is today," Measpheakdey said.
It's widely agreed that Cintri is doing a better job today of following schedules, coordinating with City Hall and communicating with residents than it did a few years ago. But the job is only getting more difficult as the city's population grows and inevitably creates more garbage. Between 2009 and 2014, the amount of waste entering the city's main dump site rose from about 800 to 1,475 tonnes per day, according to the Asia Foundation, which spent about two years looking at how trash collection could be improved in Phnom Penh.
The US-funded organisation concluded that the only real solution to the problem was bringing in another company to break Cintri's monopoly. "Based on the teams' assessment of the context, the revocation of the single provider franchise is expected to be the first necessary step in improving waste collection services by properly linking private operators' performance with profit (and thereby allowing for managed competition within the system)," the Asia Foundation concluded in a report published in May 2016, after its project had finished.
The government's threats to review and possibly revoke its exclusive contract with Cintri offered some cause for optimism, but that never happened, and Phnom Penh was left with a rotten deal, according to the Asia Foundation.
"Waste collection is thus characterised by a single company with a long-term, confidential contract that is difficult to monitor, a fee structure that does not encourage improved household waste collection, garbage collectors whose conditions do not incentivise performance, and communities that are difficult to access and do not always understand the importance of sanitary waste disposal," its report said.
On top of its monopoly, the government has allowed Cintri to include trash collection fees on people's electricity bills, meaning that residents have little option but to pay up or risk having their power shut off, regardless of whether their rubbish is actually being taken care of.
Ith Chenda, Cintri's operations manager, conceded that Cintri could still improve its collection, particularly in areas on the outskirts of the city that can be difficult to access or become flooded during the rainy season, but said there had been a recent breakthrough in cleaning up the city.
"The improvement is because of the participation from authorities and people after signing an MoU [memorandum of understanding] with district authorities over the garbage collection," he said, declining to name the new Chinese investors or say whether the company was turning a profit.
As part of this new plan, the national government has handed responsibility and increased resources to district governors. City Hall is also stepping up efforts to encourage greater community cooperation. There are now signs posted throughout the city warning of fines for people who leave out their trash outside of Cintri's schedule, along with TV campaigns and posters plastered across residential areas showing people how to properly dispose of waste.
The average salaries for Cintri's workers have also increased dramatically, from about $30 a month when the company started to more than $150 a month these days. Thon Thoeun spent about four years as a collector before taking some time off to go to a driving school in his home province and returning to take the wheel of
a Cintri truck.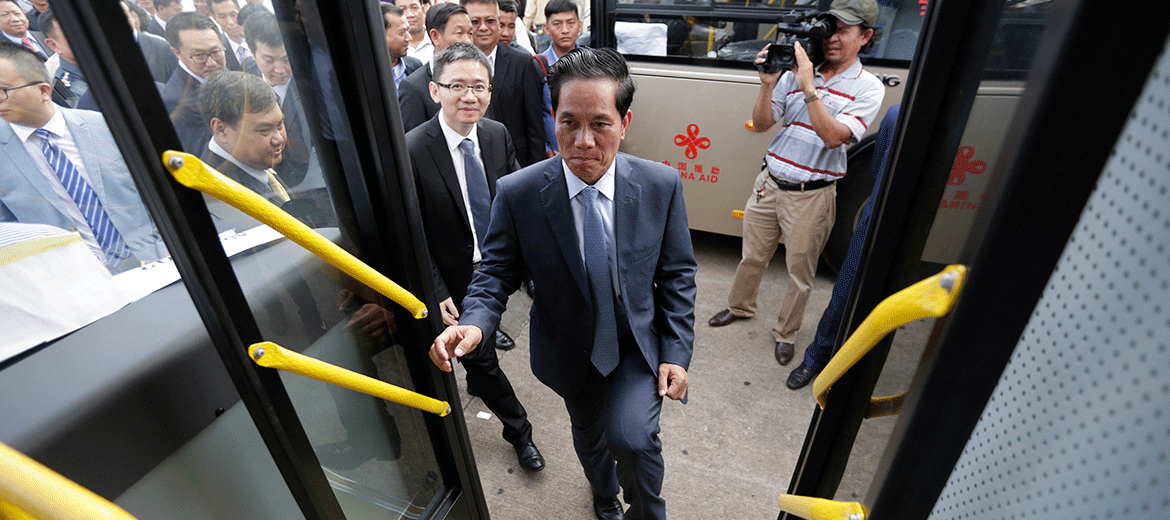 The 37-year-old has a crew of four or five collectors – dressed in everyday clothes, without any gloves or protective gear and often in flip-flops – who either push carts down alleys and smaller streets, picking up rubbish along the way, or stay with the truck as it crawls down larger streets, stopping at large piles that are quickly sorted through and tossed into the truck's rear.
Thoeun said the biggest change since he started working for the company has been the behaviour of Phnom Penh residents. "The people understand more," he said, adding that public service campaigns and threats of punishment appeared to be paying off.
Sahmakum Teang Tnaut (STT), an urban advocacy NGO, monitored 157 trash sites throughout the city from 2014 to 2016 and saw the situation improve at 84% of those locations, while just 6% got worse. Trash was picked up more regularly and residents and business owners were less likely to leave trash strewn about the street, particularly in areas that were being developed for residential or commercial purposes.
The organisation has also set up a website called Urban Voice on which Phnom Penh residents can flag locations where trash is piling up – or places where flooding is particularly bad, electricity has gone out or traffic is backed up. Soeung Saran, the executive director of STT, said the idea was to create a public forum that could be used by the government to identify and react to problems quickly.
"Trash is a big issue in Phnom Penh. If you don't collect it for about two days, the city will be very smelly," said Saran, referencing a fact that anyone who has been in the city during a public holiday can attest to.
"This is a city of garbage," said Ok Serei Sopheak, a good governance specialist who previously chaired Transparency International Cambodia. After decades of negligence, however, the government finally seemed to be on board with initiatives to clean up, he said, crediting environment minister Say Sam Al with building momentum behind environmental issues and new Phnom Penh governor Khuong Sreng for being prepared to start enforcing the rules.
"Along with flooding, security and traffic, garbage is a major issue. When I look on Facebook, I see young people starting to realise that they can't live with all this garbage around," he said. "But it takes time and necessary resources and political will, not only from the government but the opposition party as well."
He added that environmental issues were never going to be a priority in post-conflict Cambodia, but that voters were now starting to care about things like proper waste disposal and living in a healthy city, meaning the ruling Cambodian People's Party and other groups had to respond. "It seems like it might be the right time to make all partners come together and get a plan in place for the near future," he said.