Cambodia's most urgent environmental issues were on display in Phnom Penh as part of a Southeast Asia Globe's first photojournalism exhibition, which had images that stretched across the Kingdom of Wonder's remote landscapes.
With support from The Pulitzer Center, Globe hosted the 'Passing for Protection' exhibit from February to April at Hops Beer Garden and Restaurant. The photos were a culmination of more than a year of on-the-ground reporting and featured the work of Anton L. Delgado, Andy Ball and Mark Cheong.
To complement the print images — which were divided into five themes of Landscapes, Threats, Protectors, Protected and On the Horizon — the exhibit also included a projection that featured 37 other photos from Globe's environmental reporting across Cambodia.
More than 125 guests joined Globe's editorial team on 10 Feb for Opening Night. Personal tours were given to the U.S., U.K., E.U. and Philippine ambassadors, as well as members of The Pulitzer Center's Mekong Influencers Initiative.
Later that weekend, approximately 20 students from Royal University of Phnom Penh, Pannasastra University of Cambodia and the University of Cambodia's Departments of Media and Communications participated in Student Day.
"In-person events such as the 'Passing for Protection' and 'Pray for Prey' create a great opportunity for people with the same interests in addressing climate issues to connect and ignite solutions," said Sochenda Aok, an environmental influencer and a campaign lead for The Pulitzer Center, who attended both in-person events. "On Opening Night, I spoke with several organisations about coming together to conserve biodiversity. And we did meet after for a brainstorming session."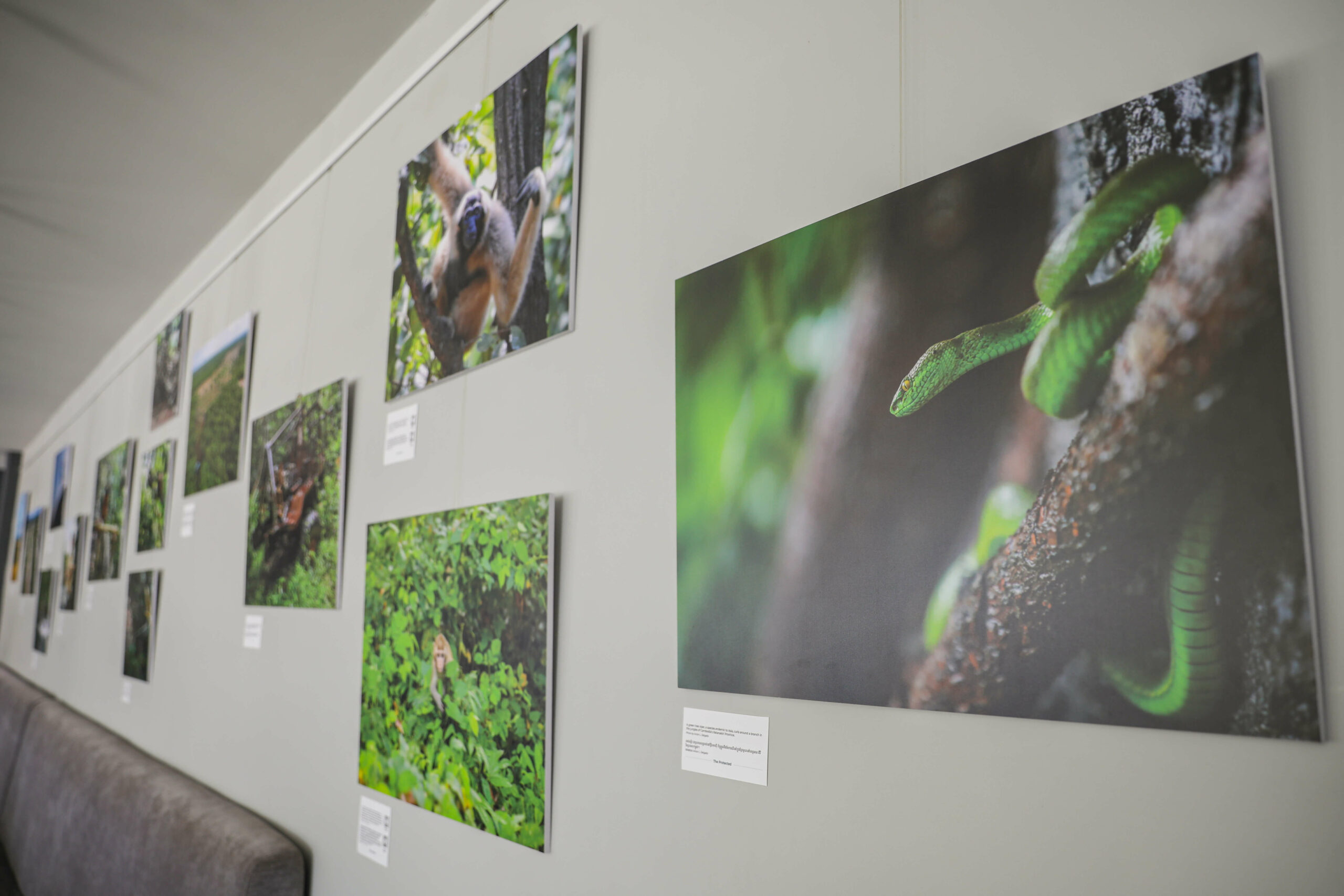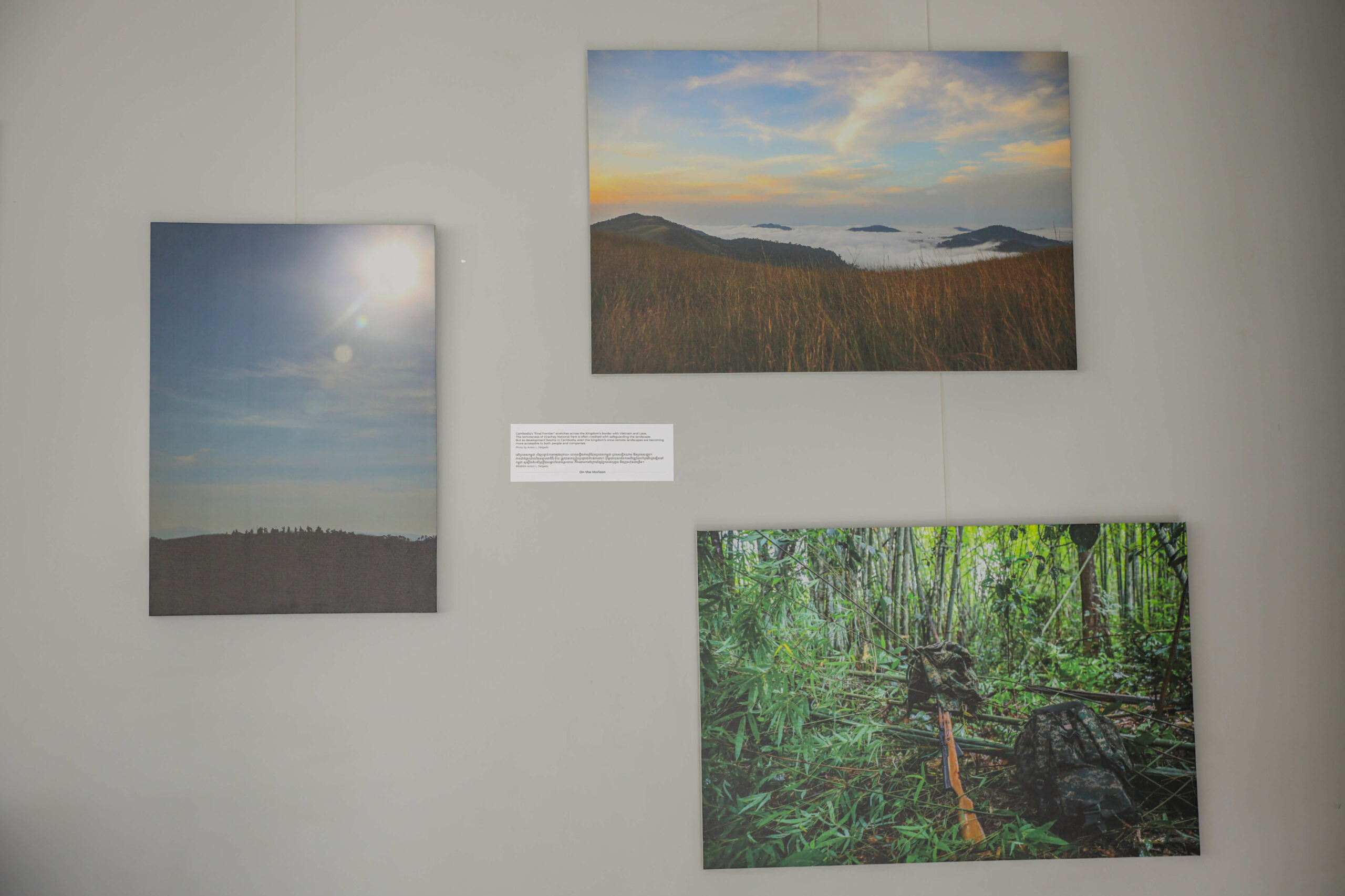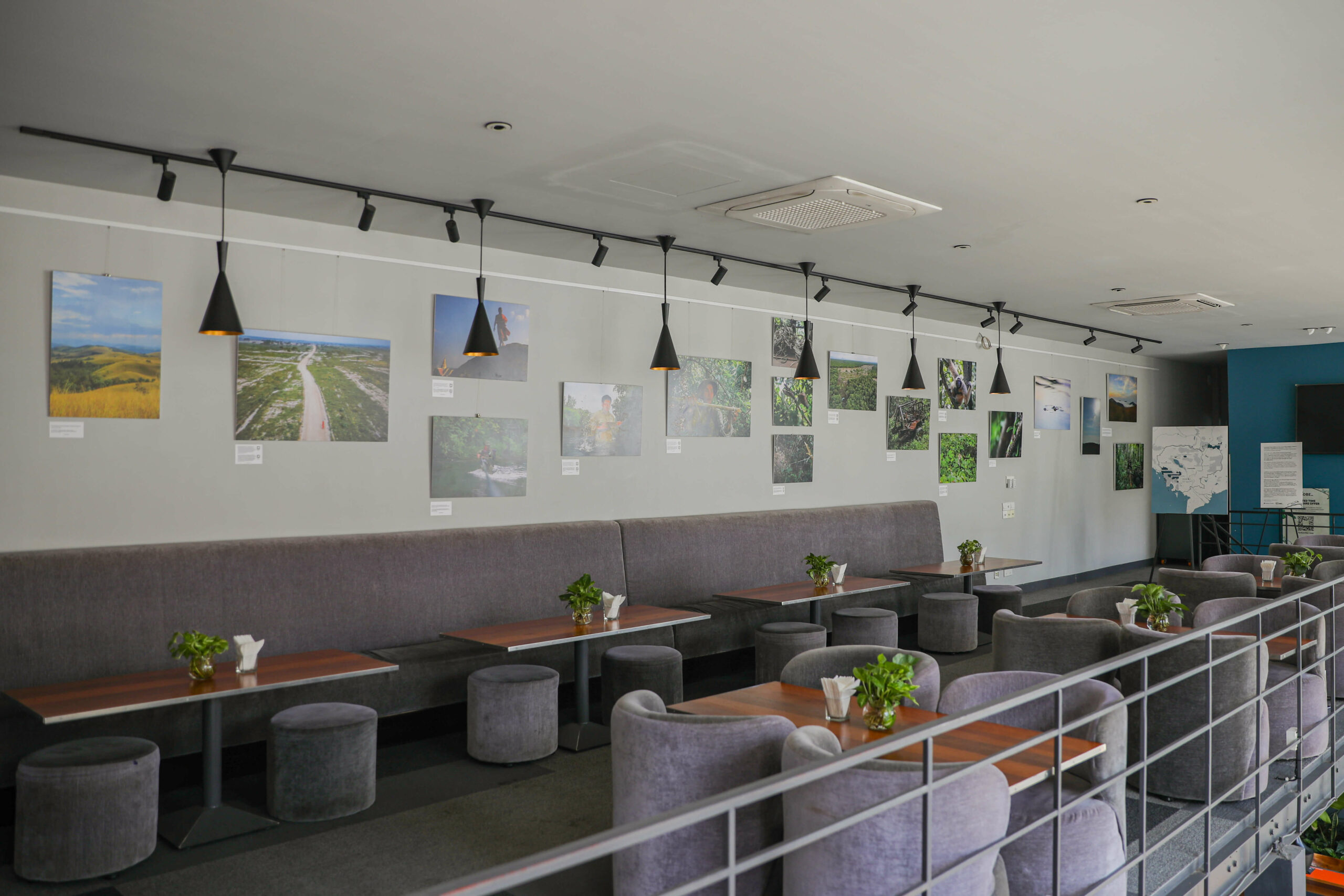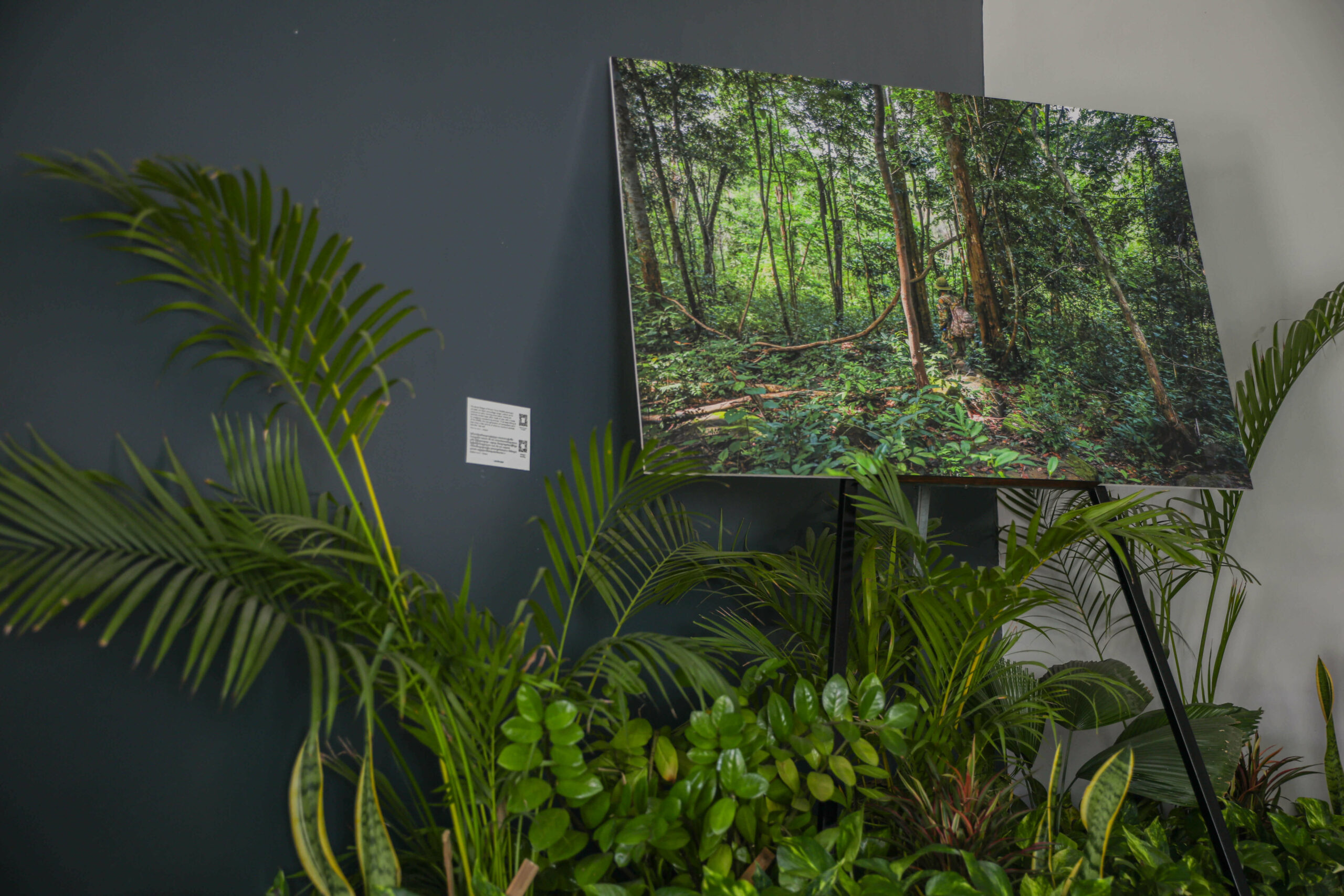 Emilie Languedoc, creative director at Brains Communication and Southeast Asia Globe, spearheaded the design and marketing for the two-in person events, as well as the month-long exhibit. Languedoc designs the data visualisations for Globe's environmental investigations.
"It is a more critical time than ever to communicate through various multimedia mediums, especially following the recent shutdown of Voice Of Democracy,"
 Languedoc said. "Data visualisations are an essential tool for journalists trying to illustrate common issues in Cambodia, like land grabbing, deforestation and human rights abuses."
All of the digital and printed materials created for the exhibit — from press releases and social media posts to captions and posters — were available in English and Khmer.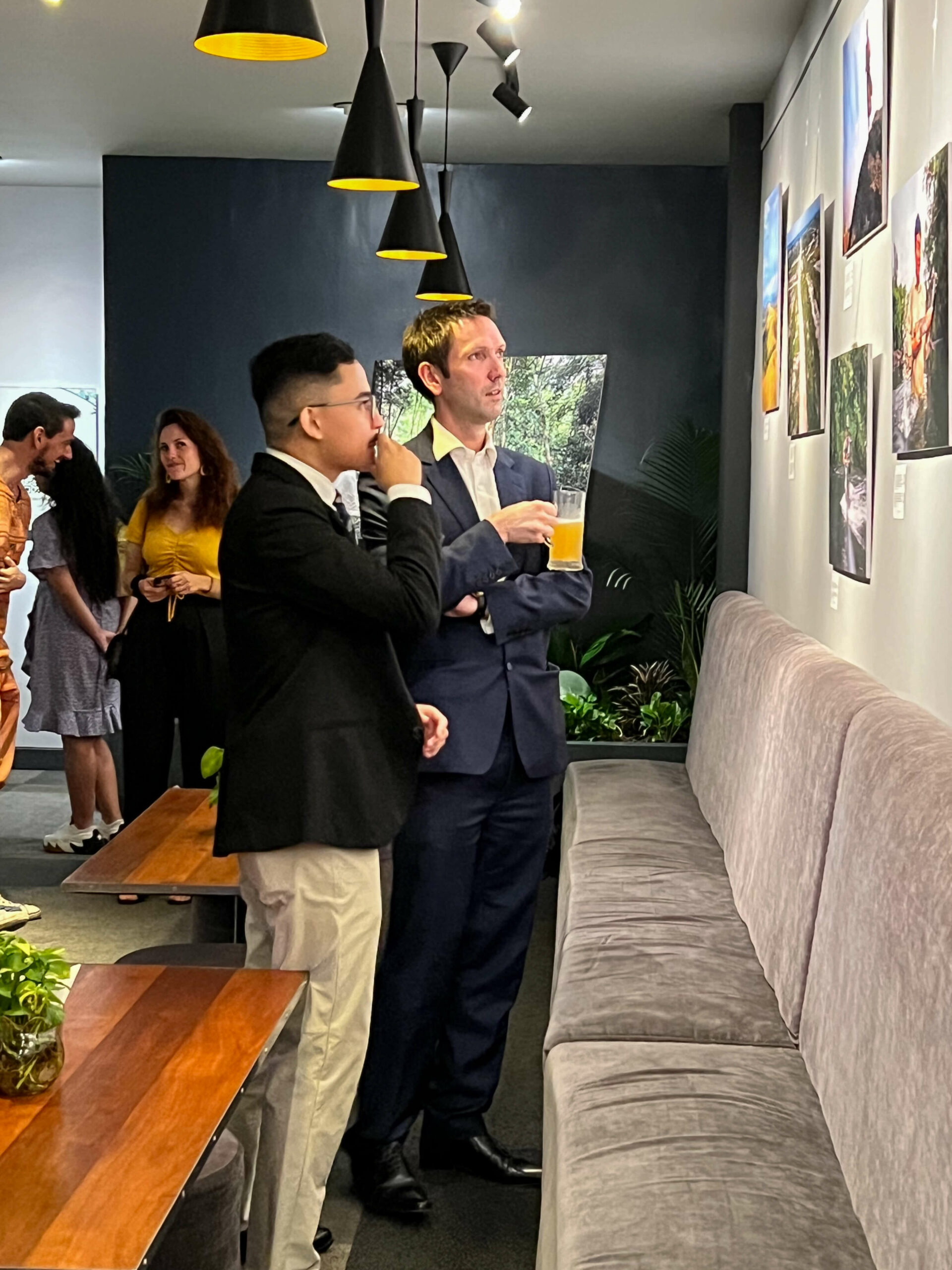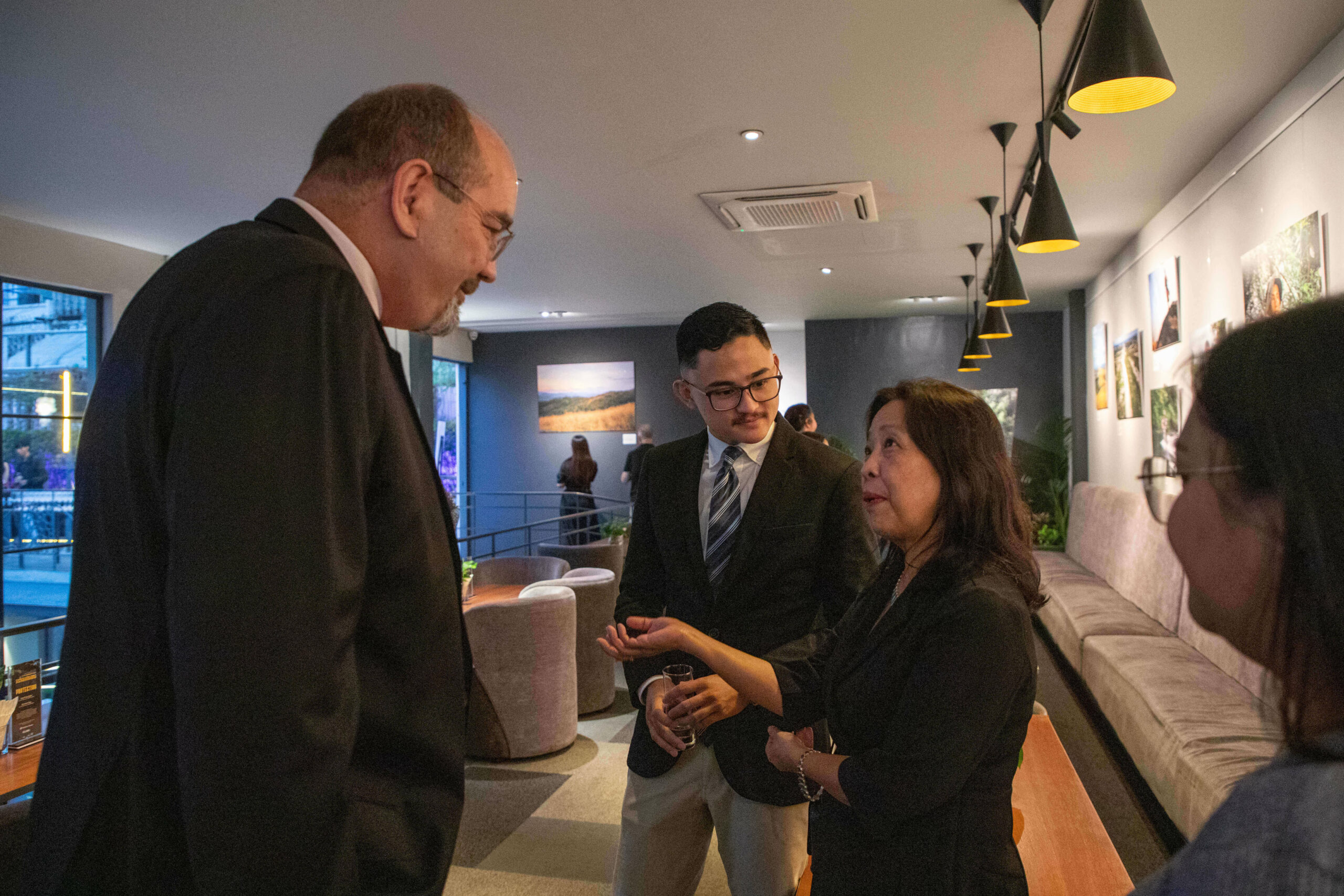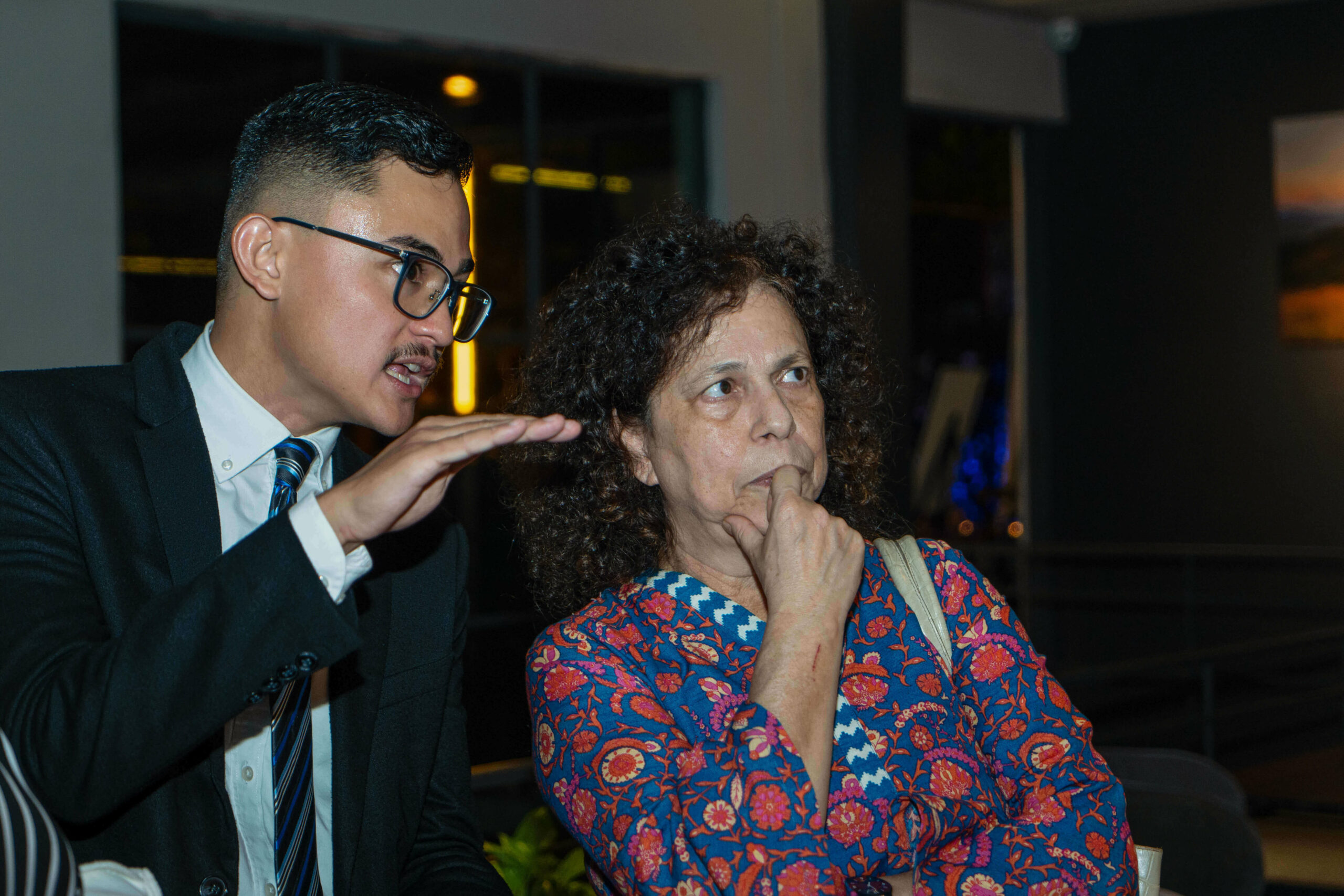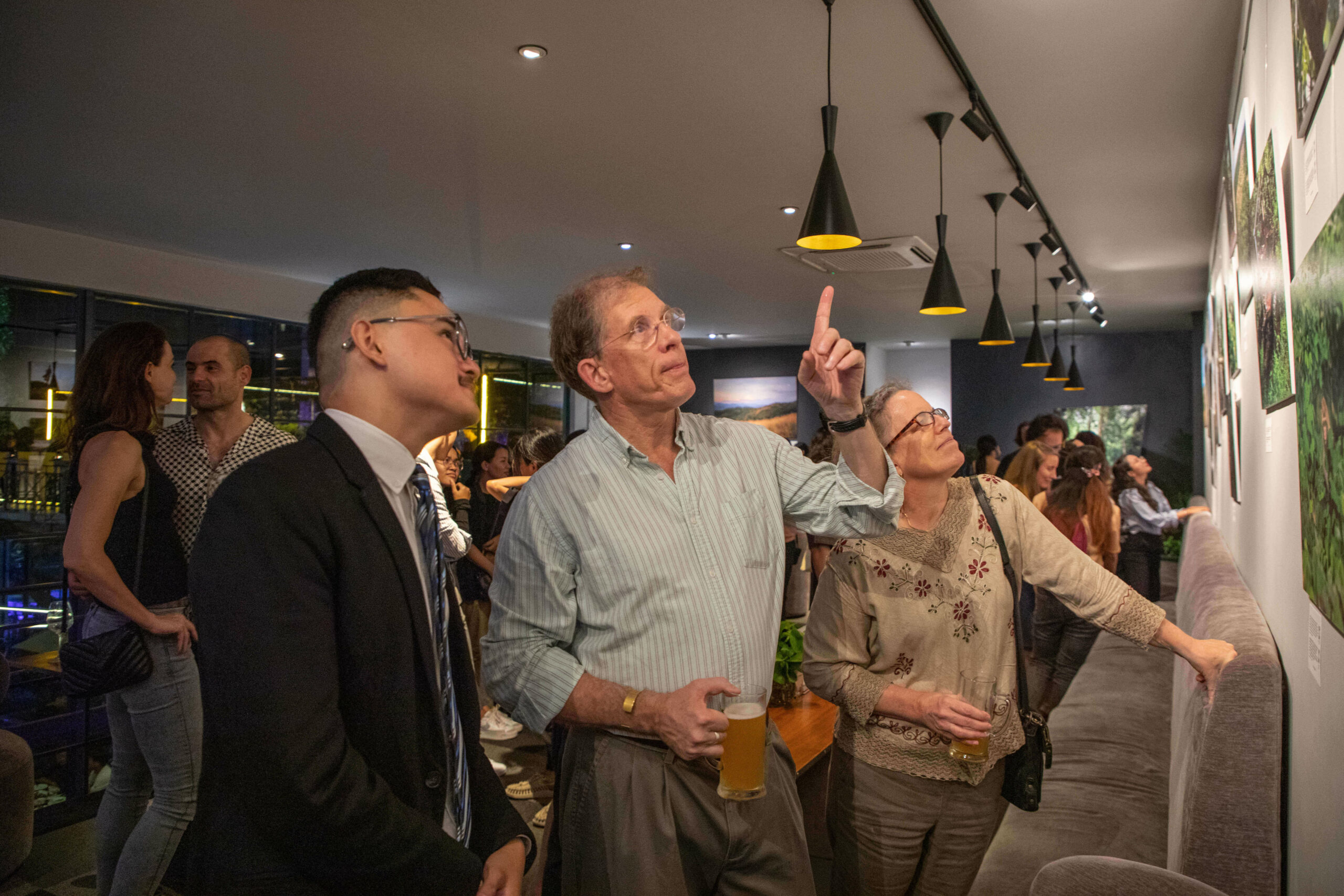 In 2022, Globe proudly joined The Pulitzer Center's Rainforest Investigations Network, which supported the newsroom's environmental coverage of Cambodia's diminishing natural resources. With more than 40% of the country's land mass – spanning millions of hectares – considered protected areas, Globe's reporters have criss-crossed the Kingdom to tell stories from these remote landscapes.
On paper, local and international regulations safeguard these areas, but the reality on the ground often diverges far from the designation.
"New policies being implemented this year will only make our reporting on the environment more urgent," said Delgado, the main reporter and photojournalist for the exhibit. "For our journalism to better connect with the public, coverage must be paired with events, like this exhibit, which create a safe space for conversations about Cambodia's landscapes."