Eyes sharp and straight, fixed on her opponent, Ly Ehor held her stick tight as she quickly moved her weapon.
For five years, Ehor has been honing her skills in Bokator – also known as kun Bokator – an ancient Cambodian martial art with roots dating back to the Angkorian era. She fits her passion for the art alongside her academic studies, currently spending almost three hours every weekend learning performance and combat skills at the Reach Prek club, one of Phnom Penh's many Bokator schools.
Ehor, a 20-year-old medical student, is one of only ten trainees at her gym. But in the wake of the martial art's inclusion in UNESCO's intangible heritage list and recognition as an official sport of the 2023 Southeast Asian Games, she and her fellow Bokator practitioners are hoping the sport will gain popularity and profile both within and outside the Kingdom.
"I was more than delighted when I heard the decision on [the UNESCO] inscription, as someone who loves this martial art," she said.
In November, the sport saw a long-awaited win when UNESCO included Bokator on its Representative List of the Intangible Cultural Heritage. Years of failed attempts to get the designation have made the move and the preservation of the martial art especially significant. This year for the first time, Bokator is also listed as a new discipline in the 2023 Southeast Asian Games
---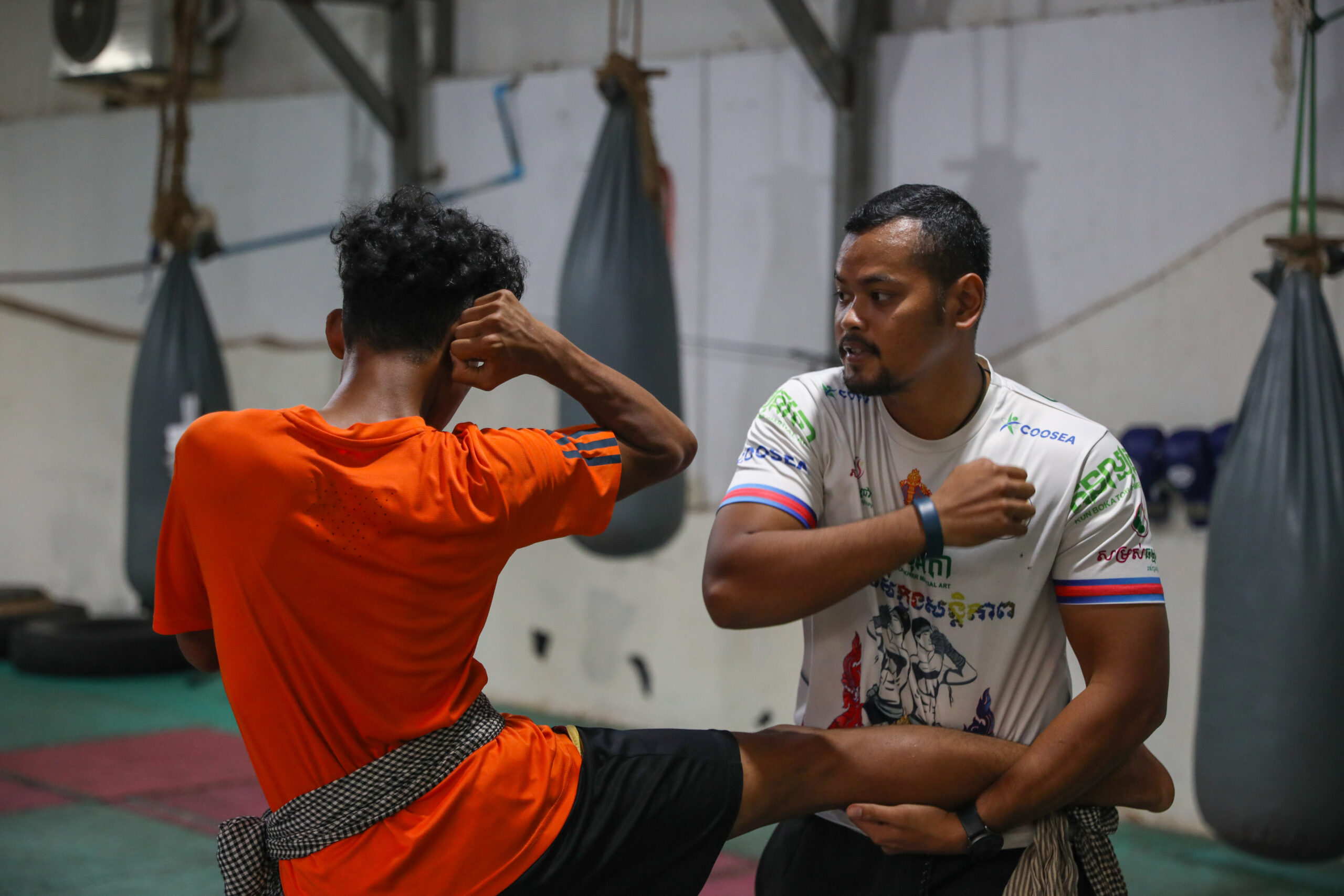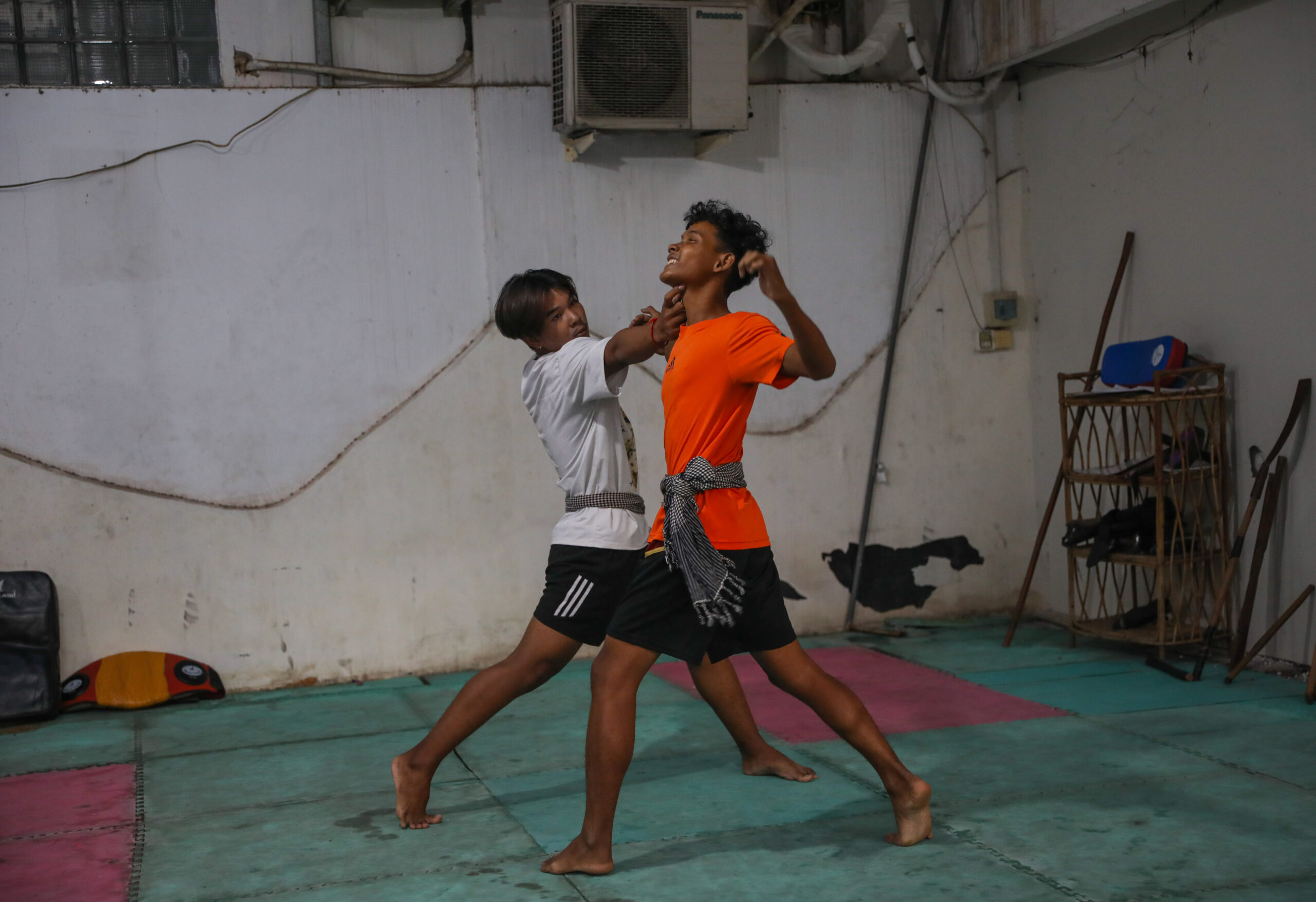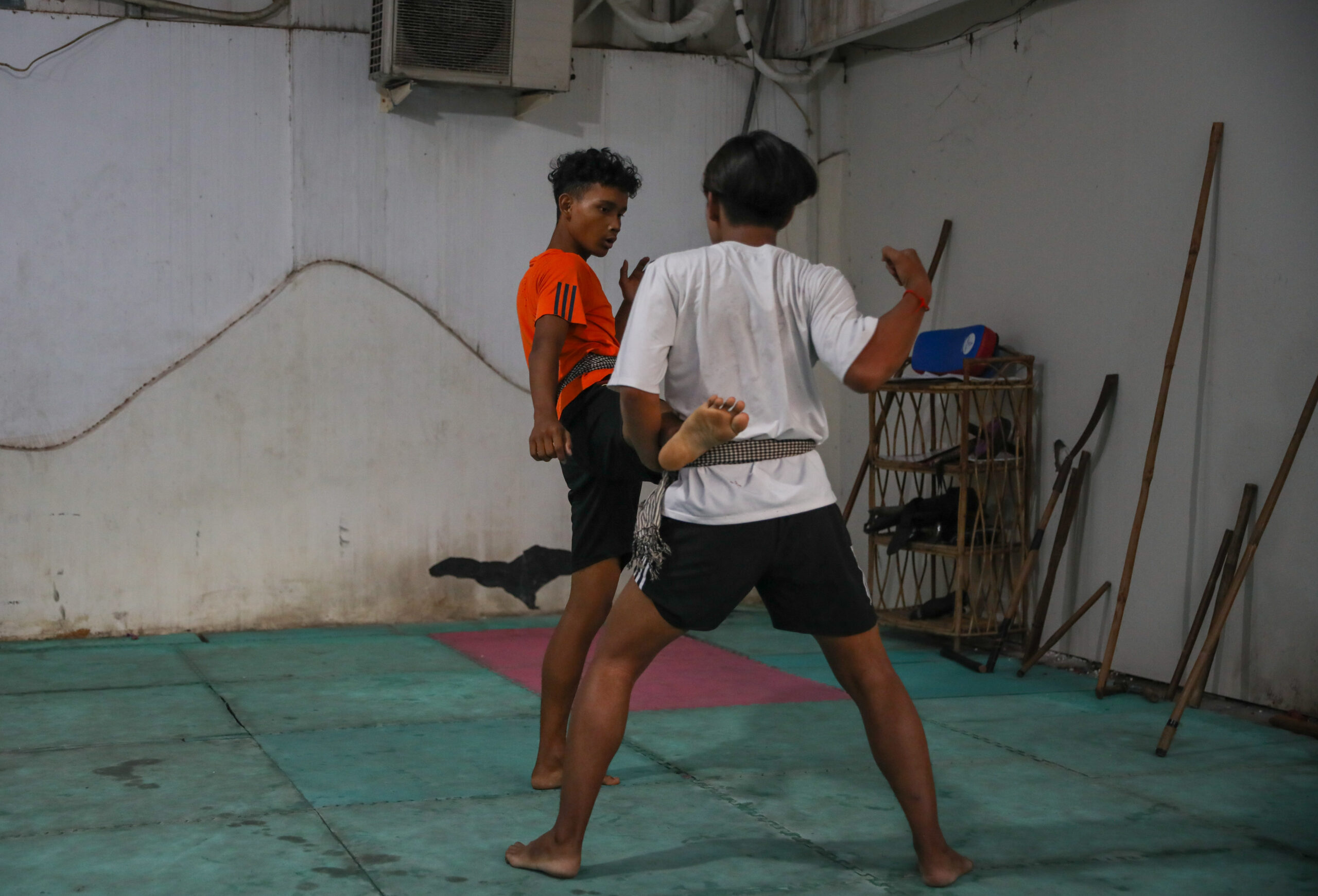 The UNESCO Representative List tracks various cultural practices and expressions of humanity from food to martial arts. Unlike their tangible counterparts, which include famous Cambodian monuments such as the Angkor Wat temple complex, the intangible cultural heritage list comprises traditional and contemporary entrants based around community practices.
Each application normally takes about a year to successfully complete. Bokator faced a tougher journey.
Masanori Nagaoka, programme specialist for culture at the Phnom Penh UNESCO office, said the original nomination dossier for Bokator focused on it as a fighting technique, missing the cultural significance at the core of this martial art.
"The importance isn't just within the martial art," he said. "Bokator is a means to [build] discipline, or [show] respect to people and perform offerings."
Masanori said the emphasis on "[making an] offering to nature, God and king" through sport is akin to spiritual practice passed along from Bokator masters to their apprentices through the physical martial art. This is the spirit of intangible cultural heritage, he said, especially through the community aspect, where the art was practised and taught differently from area to area.
---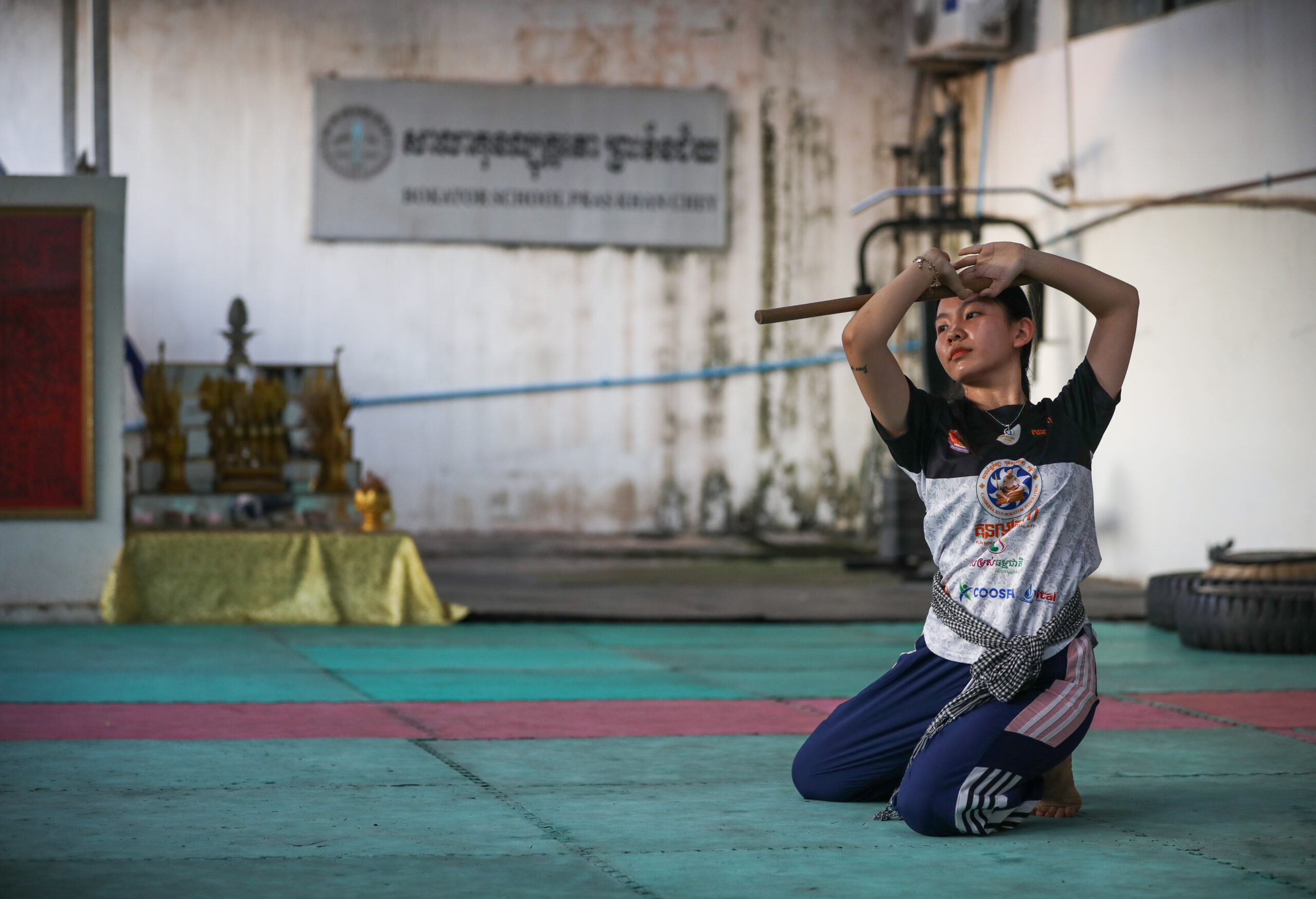 As this martial art was passed from generation to another as both sport and performance of offering, the legacy of this national asset goes further than just sport.
Instead of hanging out over the weekend with her college friends, Ehor stood with a rubber band attached to her right hand before throwing a strong punch in the air.
Ehor fell for Bokator in her first encounter with the sport. Now, with a number of competition wins already under her belt, she harbours ambitions to both become a doctor and to win further Bokator accolades. She says her medical training has made her aware of not only the physical but also the mental benefits of Bokator.
"Bokator helps my physical and mental health a lot. I was once a fearful person, but when I trained in this sport, I became less anxious and scared," she said.
Along with techniques and hundreds of moves, Ehor said students also practise meditation and honing their focus.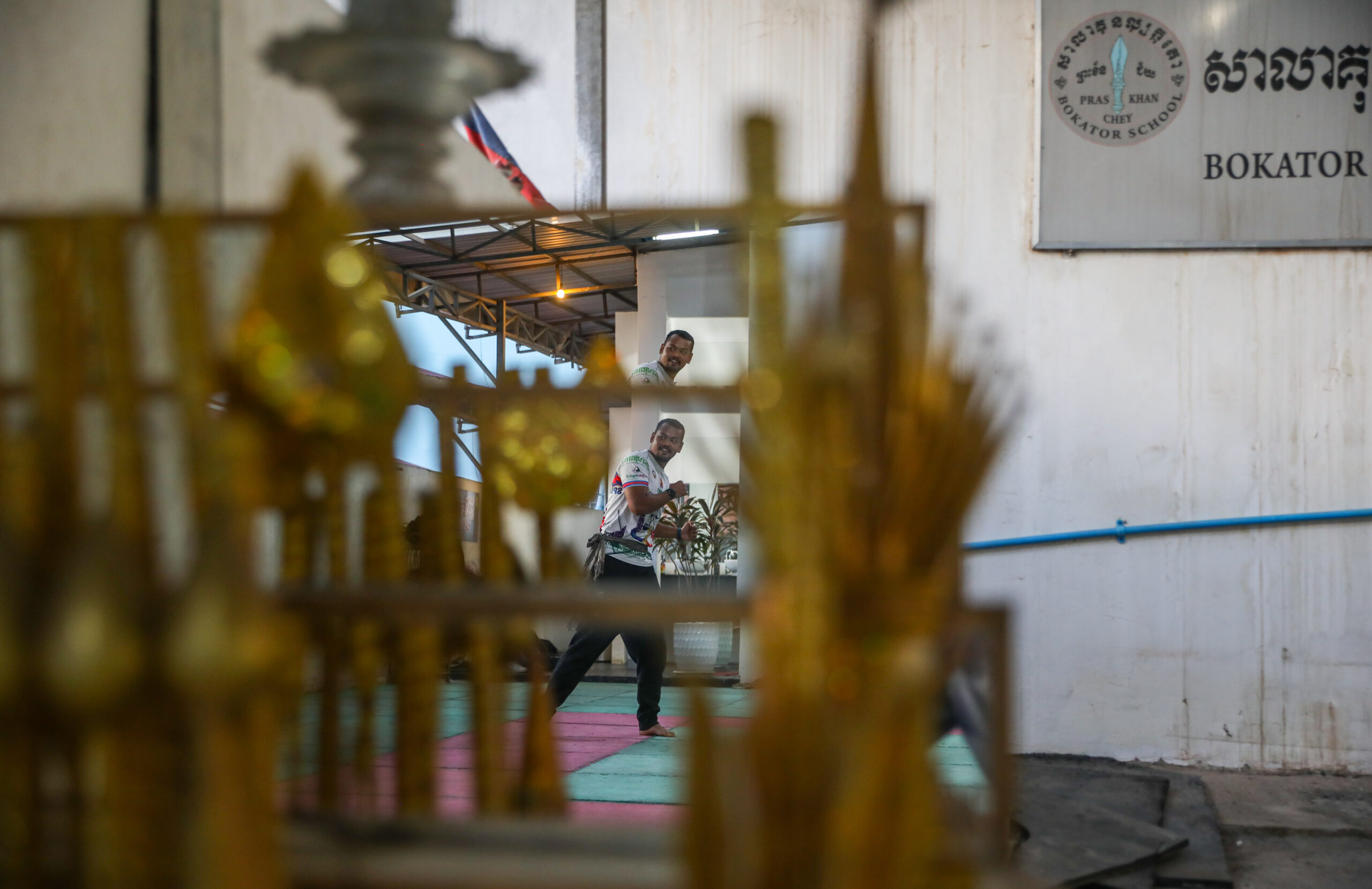 As both the nation's heritage and rising sport, going to competitions regionally isn't coming overnight for young practitioners. Bokator has kroma, its own version of the belts awarded in other martial arts, ranging from white, green, blue, red and brown, with black for the most advanced level. Each rank requires participants to perform up to hundreds of moves to pass. As the levels and colours progress, practitioners master longer, increasingly difficult routines.
However, competitions are rank-free, meaning fighters could face opponents of different levels, adding a level of unpredictability.
For Ehor's years of on and off training, which she balanced with academic studies, Ehor always held the dream of being an international athlete.
"I would first finish my degree from medical school, that would take years, but I will be back to Bokator and the competitions. Maybe I could see myself competing at the international level someday," she said. This dream could become a reality sooner than she anticipated.
From 5-7 May, the Kingdom will host the 32nd Southeast Asian Games at the recently built Morodok Techo National Stadium in Phnom Penh from 5th to 17th.
The inclusion of Bokator as a new discipline will pit the national team against some of the strongest teams from Thailand, Lao, Myanmar, The Philippines, Vietnam and Indonesia.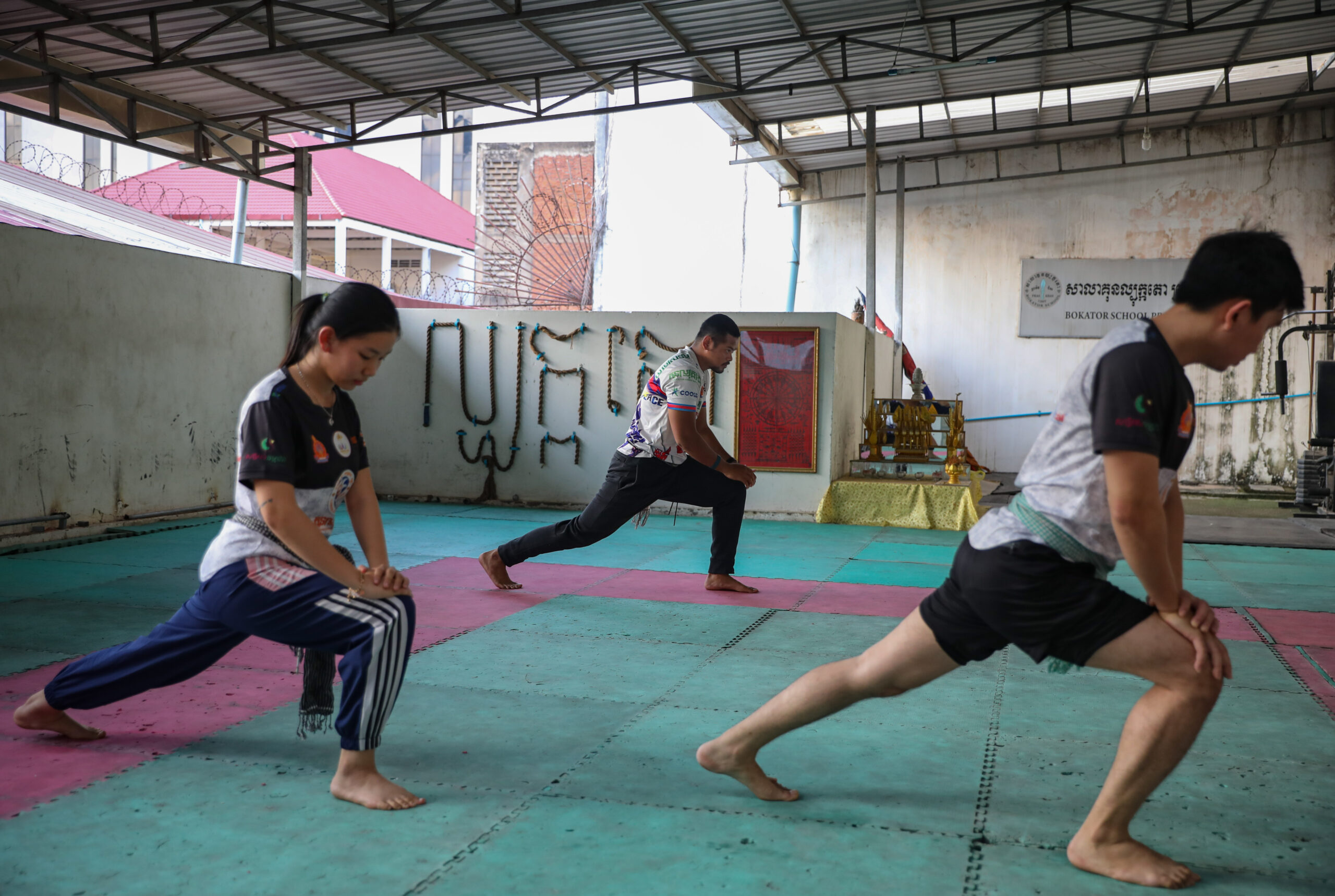 Sin Kimheng, a 27-year-old Bokator instructor and athlete, presides over the country's military training centre for the military unit. Having dedicated the last decade to training, Kimheng – who holds a green kroma rank and also trained Ehor – is preparing himself for the SEA Games competitions as a national athlete in the combat category.
"Bokator have their training places over these seven countries with the latest federation established at Surin, Thailand. Though our national team might have the upper hand due to the origin, we can't dismiss that teams from these countries are quite strong," he said.
Scoring on such disciplines means adjusting athletic techniques, he added. Instead of focusing on strength like during national competitions, the matches in the SEA Games will be scored on technique.
The years spent fighting for Bokator's inclusion on the UNESCO intangible cultural heritage, the inclusion of new facilities across Southeast Asia, and the upcoming competitions have all helped build Bokator's international profile as a part of Cambodian national identity.
"This inscription is going to help disseminate the information of the nature of Bokator and raise awareness, especially for the young generation," Masanotri said.
Sweat stained over the logo on her shirt, flushed from the bronze medal win at her last competition, Ehor hopes to see more support from the public to this art. Though hopeful fighters need to qualify for the national team before participating in the SEA Games, the young members of the training club already harbour visions of representing their country at the international event.
In less than 80 days, Phnom Penh will be flocked with Southeast Asian athletes. Just as the competition began, a large performance of Bokator on the ground might be the next grand opening of this year's awaited event, according to Kimheng.
As the cultural heritage enlisting witness stronghold of identity, there will be more to come for Cambodia's intangible cultural assets.
"Enlisting Bokator on the list shouldn't be the goal, but rather should be the starting point to transmit such intangible cultural heritage to the next generation. " Masanori said.
Photos by Anton L. Delgado for Southeast Asia Globe.