Amid mounting pressure to crack down on those using the platform to incite hatred or showcase violence, Facebook has made a move to tone down the speech of its users in Myanmar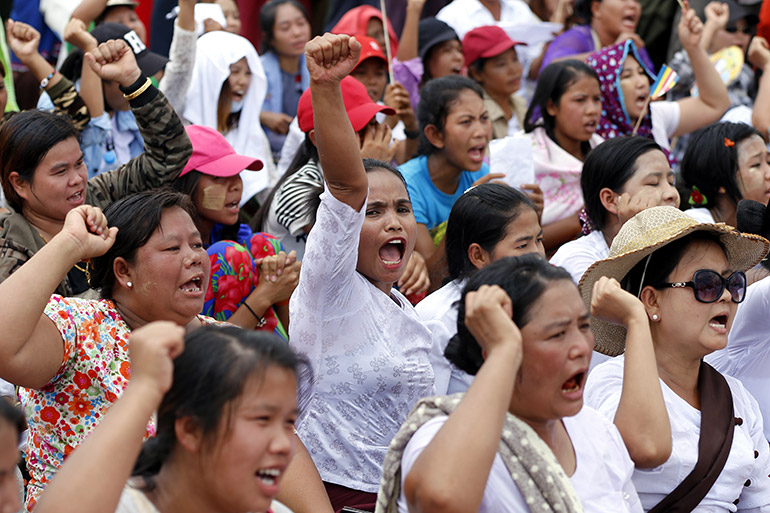 Facebook has been temporarily banning users who post the word "kalar", one of the most widely used pejoratives for the country's persecuted Muslim minority, according to reports.
Numerous users said their accounts were suspended after they posted the controversial term, which is used to refer to anything related to foreigners – especially those of Indian descent – but has increasingly been used to refer to the country's ethnic Rohingya population.
The ban appears to have been implemented indiscriminately, with some users reporting being banned after posting words that contained the same sound in the Burmese alphabet and others, such as Aung Kaung Myat, suspended for simply discussing the ban.
Myat told the Straits Times that he had been prevented from liking, posting and sharing content on the social media site for 24 hours last week after he mentioned the ban in a post.
"It is ridiculous," he said. "I became a victim of it myself when I wrote: 'Facebook is deleting the posts that include the word 'kalar'."
While many Myanmar users have chosen to publicise their anger over the ban – two users were even moved to organise a public protest called "We own Kalar" to take place this Wednesday in Yangon – the social media giant has yet to issue a statement about the censorship.
In the five years that Facebook has been available to Myanmar citizens, 14 million people have signed up to the social media site, with almost half of that number – 6.4 million – joining the platform in the past 12 months alone.

Commonly derided as illegal immigrants from Bangladesh, the country's Muslim Rohingya have been oppressed for decades, with the animosity even infecting local NGOs that claim to oppose human rights abuses.