Maison&Objet Asia brought together some of the region's most gifted designers, proving that Southeast Asia is bubbling with ideas and creativity
By Ellie Dyer
It was as if Alice had fallen down the rabbit hole and emerged in a design wonderland where imagination was the only limit to beauty, functionality and creativity. In one spot, people wandered amongst a grove of giant ceramic apples that seemed to have fallen from the heavens overnight; elsewhere a group chatted while perching on oversized pebbles in a garden of artificial boulders. Linking it all was a labyrinth of design talent, with a sprawling room at the Marina Bay Sands Expo and Convention Centre packed with booth after booth of achingly chic interior design and home decoration products, from minimalist teapots to swathes of opulent fabrics, intricate craftwork and clusters of sleek furniture.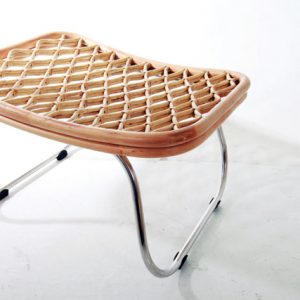 This was Maison&Objet Asia (M&O Asia), a design trade event that has a 20-year history in Paris and last month returned for its second ever edition in Singapore. "There is so much growth in Asia-Pacific and, together with the region's tremendous creative talent, an Asian edition for Maison&Objet simply became a practical and natural course," said Philippe Brocart, M&O Asia's managing director.
With 32% of the 300 exhibiting brands hailing from the continent itself and six up-and-coming regional designers named by M&O Asia as rising talents, the growing influence of Asia – both economically and creatively – became something of a mantra amongst the assembled experts and exhibitors.
"We all know that it's Asia's time," said Filipino furniture designer Ito Kish. "The economy's good [and] when the economy's good things just go up, everything. There's money; there's excitement."
Singaporean designer, curator and artist Jackson Tan highlighted the impact of Asian lifestyle in the West, suggesting that the ever-changing ebb and flow of intercontinental influences seems to have turned again in Asia's favour.
"Previously a lot of things would flow from the West to the East, but now it seems there are a lot of things that are from the East to the West," he said, a couple of days before his speech focusing on the Singaporean design environment.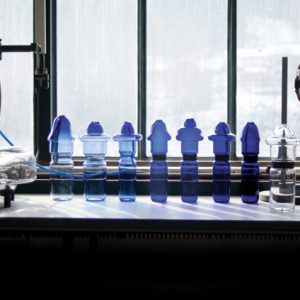 As demonstrated at M&O Asia, the region is blooming with talent, with Brocart defining the wider Asian style as "unique", incorporating modernism while also keeping an eye on both traditional techniques and the use of local raw materials.
Natural fibres were certainly in evidence amongst many of the Southeast Asia-based exhibitors at the marina, with rattan worked into the furniture of Kish and Indonesia's award-winning Abie Abdillah, and stunning lights formed out of clusters of pale silkworm cocoons on display by Thailand-based firm Ango.
"All the hair around the cocoon is like an aura which diffuses the light," explained Ango's Bangkok-based founder Angus Hutcheson, who is originally from the UK. "For Thailand, I think there's definitely a characteristic [in design] that a friend of mine called 'technocraft'… it's often a kind of collage of some long-established techniques, maybe combined with modern technology."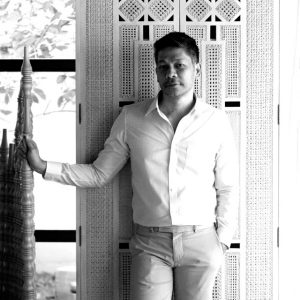 With Singapore firmly in the spotlight as it celebrates 50 years of independence this year, both M&O and Singapore Design Week, held concurrently with the fair, provided a chance to reflect on the city-state's rich design history and consider what is to come.
"We like to say Singapore is a hub of Asia – we are intending to make it the design hub," said Mahendran Reddy, senior assistant director of the centre programming team at DesignSingapore Council, which gives scholarships to students to study abroad in order to nurture the next generation of talent.
In some designers' opinion, Singapore's environment is also unique. As a young nation with a melting pot of cultures, languages, religions and influences, Tan said designers don't have to conform to certain traditions and can instead "look to the future when we design – we don't look to the past".
For award-winning Singaporean designer Wendy Chua, from the Outofstock collective, it can be a double-edged sword – designers don't have to break away from old barriers or traditions, and can therefore feel very free, but they also have to find other ways to be iconic.
But at the root of it all lies a sense of purpose. "At the end of the day, design should improve the quality of life of people and… designers are setting out to create that," explains Reddy.
***
Rattan revivalist: Abie Abdillah
Indonesian designer Abie Abdillah is passionate about rattan. "The truth of the material is really inspiring," says the animated 28-year-old, standing beside his unique 'pretzel' bench at M&O Asia.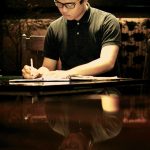 The piece sees thick, flexible stems bent into a repetitive looped form, reminiscent of its namesake. The contemporary feel is illustrative of Abdillah's innovative use of a traditional fibre – Indonesia is estimated to produce some 80% of the world's rattan – that has seen him named a rising Asian talent at the design showcase in Singapore.
Yet despite his personal achievements, the industrial design graduate is keen to emphasise the bigger picture, revealing worrisome stories of people leaving villages that previously acted as centres for weaving and wickerwork in search of urban jobs.
"It's going to be a really, really good cause if we are able to preserve their skill," he says. "For me, it's also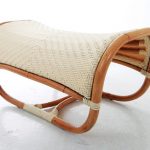 important to make products… that are able to be accepted by a wider range of people – because that's what makes the business sustainable."
In what can only be seen as a positive sign for the revival of the rattan sector, he says that in the past five years growing numbers of students and young designers are working with the material, while Indonesia also boasts an innovation centre dedicated to it.
But whatever challenges the future holds, in Abdillah's work lies a sense of honesty, a respect for craftsmanship and a desire to explore a versatile natural resource while sharing one of Indonesia's most famous products with the world.
"It is important to be proud of what we have," says Abdillah, describing his recent accolade as overwhelming. "Slow design; slow process; bigger impact. The machine is the human itself."
***
Across continents: Outofstock
Positioned next to a waist-height rectangular sandpit, Singaporean designer Wendy Chua – one quarter of the award-winning design collective Outofstock – is interacting with visitors curious about the colourful tools nestled within.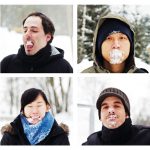 "It's really funny to see all the adults coming in, they start to behave like kids again," she says, demonstrating how the children's play set, made from bamboo fibres combined with a melamine binder, can be used to mould animal shapes in wet sand as well as sieving, scooping and shovelling grains.
Indeed, rather like some of the ocean-going creatures that have inspired the tools – created in collaboration with French label Ekobo – Outofstock is a studio that crosses continents.
The collective was born out of chance meeting between two Singaporeans, an Argentinean and a Spaniard at a design competition in the Swedish capital of Stockholm.
"We somehow hit it off really well with them," Chua says. "They were the most fun-loving team that was not concerned about the results; we were the most goal-orientated team. It was such an interesting contrast."
Their multicultural perspectives have since reaped rewards. As well as being named as a rising Asian talent at this year's M&O Asia, Outofstock won a prestigious Singapore President's Award in 2010 for its 'Black Forest' table.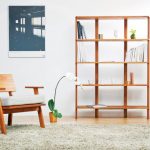 Through her time in the industry, Chua has observed some shifting patterns in the world of design. Technology has had an impact, with the 30-year-old pointing out that designers are increasingly self-producing – engaging with craftsmen and doing batch production. "You have Kickstarter, you can already create a pool of buyers even before you start producing.  I would say that this is the new way," she says.
At home in Singapore she has seen the rise of new design schools and a government push for design, alongside entrepreneurs exploring second careers.
"For this generation, it's not enough to just have the money or the status. They want some kind of satisfaction from their job," adds the Southeast Asian designer. "It's good, because you have all these young clients coming to you, and they have fresh ideas and they appreciate design."
***
Heart and heritage: Ito Kish
"I design based on who I am as a Filipino, based on my heritage and the craftsmanship," explains Ito Kish, gesturing to the intricate pieces set around his immaculate, white-walled booth.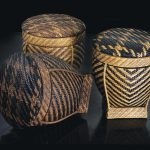 It's a case of home is where the heart is for the Manila-based designer, who launched his first furniture range in 2012 after a career in visual merchandising, retail and interior design.
Kish quickly earned critical acclaim thanks to a collection that featured soaring balusters, an omnipresent feature in vintage Philippine design. The pieces have a deeply personal touch, with the grand, almost cathedral-like Gregoria chair named after Kish's own mother.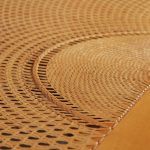 As his career goes from strength to strength, Kish has continued to be inspired by personal history, paying tribute to his grandmother with a collection made with intricate segments of varying rattan weaves, each pattern familiar in a different region of the country.
"You can see the inconsistency – it's because everything is by hand, not by machine, " he says, lovingly, before pointing out his range of woven Santamaria stools. They not only double as containers, they are also inspired by small baskets used by the Tagbanwa people of the southern Philippines.
"We're moving so fast, we're forgetting where we came from – the basics, the foundation of everything," he goes on to muse. For Kish, that couldn't be further from the case.
***
"Fight the power" – With the region's finest artistic minds gathered under one roof at Art Stage Singapore, Southeast Asia Globe explores the complex relationship between art and oppression