High-end travel is becoming one of the most profitable slices of Southeast Asia's booming tourism industry, with the sector predicted to outpace Europe's over the next decade. Yet as Logan Connor discovers, an increasing amount of these well-heeled travellers are eschewing the luxury bubble for more 'authentic' experiences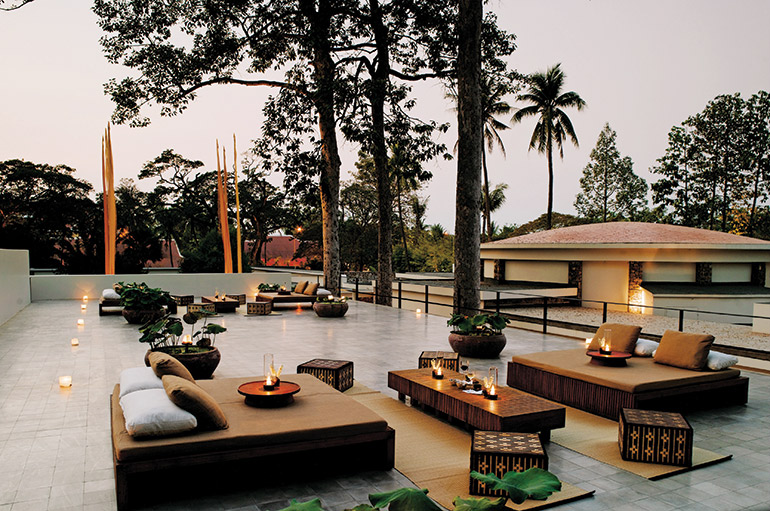 I am floating in my private saltwater pool inside Siem Reap's swish Amansara resort, sipping a fresh lemon juice and pondering my plans for the following days. Perhaps I'll witness a traditional Khmer Apsara dance performance after I finish dinner. The night will have to be an early one, I decide, as I'll wake up at 5am the next morning for my personal tour of those magnificent, crumbling temples inside the Unesco-protected Angkor Archaeological Park. The humid afternoon could be spent on the wide, breezy Tonle Sap. Amansara boasts a superbly restored wooden vessel on which guests can enjoy bird watching and a glass of prosecco while cruising the biggest freshwater lake in Southeast Asia. Or maybe I'd swap that experience for an authentic Khmer cooking class at the resort's traditional Cambodian wooden house. It's a postcard-pretty structure that looks over the Srah Srang baray, a wide reservoir in the temple complex that served as a royal bathing pool in the 10th century Khmer empire.
This experience-led luxury travelling, explains Amansara general manager Sally Baughen, is what affluent tourists now want. "The world is a much smaller place," she says inside Amansara's dimly lit dining room. "Everything is Instagrammed. Everyone wants to have the next experience they can take home and brag about."
Amansara – a striking, curvaceous 1960s villa that was once the private holiday house of the late King Father Norodom Sihaouk – is just one of 31 resorts, hotels and private residences that the Aman group operates throughout 20 countries. The company began with Phuket's Amanpuri, a Sanskrit word meaning 'place of peace', and its celebrity clientele includes George Clooney and Mark Zuckerberg. Aman was sold to Russian real estate mogul Vladislav Doronin and American entrepreneur Omar Amanat in 2014 for $358m, but the partnership did not last long. A made-for-TV drama played out, with allegations of fraud and conspiracy leading to a years-long series of lawsuits between the two businessmen.
While staying at Amansara is likely enough to satisfy one's stately impulses, Baughen says that it is the adventure outside the walls that brings 'Aman junkies', the company's fanatical caste of devotees, back to Amansara. "We find that temples here are the main attraction," she says. "But so often the takeaway that people will leave with is a trip to the countryside. They've stopped at a local village… gone into a local school and met the kids and did something on the blackboard. Or [they] stopped and watched somebody collecting sugar palm."
Olivier Jolivet, CEO of Aman, says that a luxury itinerary needs to "get under the skin" of a culture, "whether it be sailing through the incredible Komodo National Park on a traditional Phinisi cruiser, or mountain biking through delicious rice fields and unique Javanese villages with no tourists in sight."
"We said, 'Aman does not sell rooms, we sell experiences'," he adds. With occupancy rates at some of their resorts reported to hover around 30%, Aman's 'quality-over-quantity' ethos is an oft-espoused selling point of the company's top brass.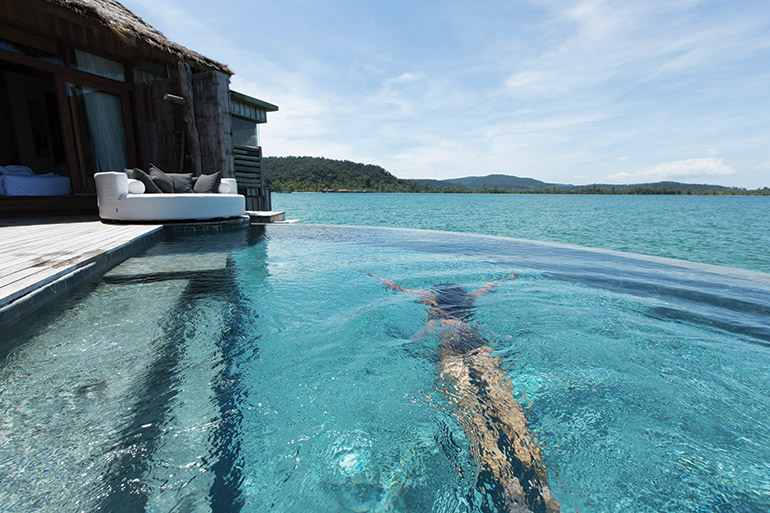 Home-grown brands
When Aman was founded in 1988 by Indonesian hotelier Adrian Zecha, luxury travel in Southeast Asia was still a fledgling industry. Holly Monahan, a luxury travel consultant at Absolute Travel, says that in recent years she has seen "a lot of other companies start to offer luxury travel" in Southeast Asia. "More hotels are opening, more ground operations," she adds. "There's just more [demand] for that market…"
Nearly 30 years after Amanpuri opened, Aman is now just one of several homegrown luxury success stories in the region.
Nihiwatu, located on Sumba island in eastern Indonesia, is the world's best hotel, according to Travel and Leisure magazine. The property, founded in 1988 by surfing fanatics Claude and Petra Graves, was a surf lodge until being purchased by fashion billionaire Christopher Burch in 2013. Now, its 28 villas, with rates that climb close to $12,000 per night, all have their own private pools, and the property features a treetop spa and equestrian centre.
In 2012, just off Cambodia's southern coast, the country's first-ever private island resort opened, with 27 striking villas built around lush jungle and glittering turquoise waters. With rates for ocean view villas starting at around $2,000 per night (including all meals and speedboat transfers), the resort spearheaded the luxurious potential of Cambodia's islands. Now, Six Senses is set to open a wellness resort on Krabey island in early 2017, while five-star Balinese eco-resort Alila is set to open an all-villa retreat on Koh Russey later that year.
Several hundred kilometres northwest, Iniala, the Phuket resort that drew headlines for hosting the Kardashian family for their $150,000-per-week vacation, has become a global icon of luxury. Situated on the Andaman Sea, Iniala has 24-hour butler service and a restaurant headed by acclaimed Spanish Chef Sandro Aguilera.
Luxury travel in Southeast Asia is booming. The region's industry, according to data from research and development firm Amadeus, is set to grow 8% between 2015 and 2025, the third-fastest pace behind South Asia and 'emerging Europe'.
International brands, seeing the gold-rush potential of Southeast Asia, have been moving in and setting up shop. The iconic Four Seasons Hotels and Resorts group has built properties in Chiang Mai, Koh Samui, Singapore and Bali, among other places. And The Leading Hotels of the World hospitality consortium recently opened the Reverie Saigon, an ostentatious monument of luxury situated next to the Saigon River in Ho Chi Minh City. The hotel's most expensive room, a 275-square-metre penthouse known as the Saigon Suite, costs a cool $12,000 per night.
The region has been a boon for luxury tour operators as well. UK-based Jacada Travel offers an "offbeat Bali and Java adventure" – starting at $5,465 a person –  including wildlife spotting at West Bali National Park, a rafting trip through the Ayung River and a visit to a village healer for a palm reading. 
While Jacada Travel plans trips throughout the world, founder and managing director Alex Malcolm says that Southeast Asia is a region particularly suited for luxury travel. 
"There's so much to see and do," he says, "from temples nestled in the jungle, to white sand beaches and bustling cities." Malcolm adds that, on a practical level, Southeast Asia is also easy to navigate, thanks to a host of regional airlines and interconnected airports.
Even the New York Times is cashing in, offering a full catalogue of 'expert-led' curated trips alongside famous writers and travellers. Their "Myanmar: behind the headlines" tour is a 10-day, $6,000 journey where travellers can join London bureau chief Steven Erlanger or Times correspondent Ray Wilksinon to see the Shwenendaw Monestary in Mandalay and the floating farms of Inle Lake. The newspaper will also be holding its Luxury Travel Conference in Singapore this December, with only those receiving personal invitations allowed to attend.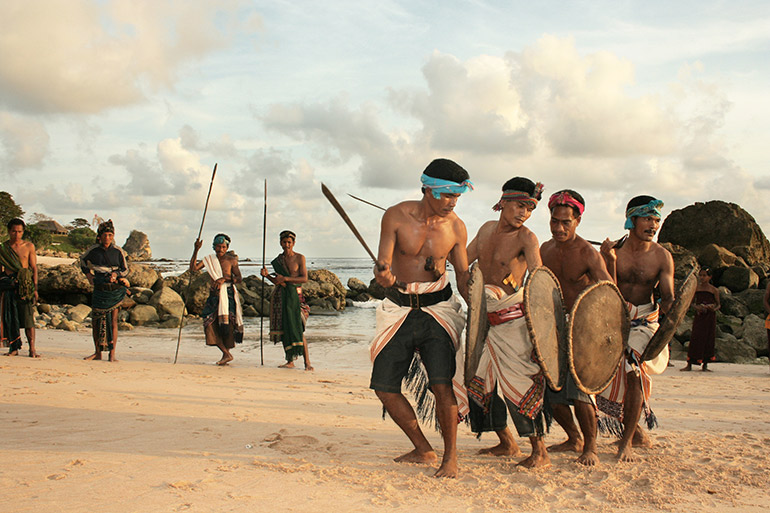 The experience-led luxury traveller
Andrea Ross is the CEO of Journeys Within, a tour company that operates in the region. Ross, who spent ten years living in Cambodia, says her luxury clients come to Southeast Asia for experiences that mark a departure from western living. "They want to do jewellery making that supports the local artisans; they want to go and meet with a local entrepreneur and see what day-to-day life is like," she says. "And while they still want to stay in the luxury accommodations, they're willing to get their hands dirty a little bit during the day." 
Ross adds that luxury travel is now more "interest-based" than in the past. "[I]t used to be that I would get a phone call and people would say, 'I'm interested in going to Vietnam,'" she explains. "And I think now, people call me and say, 'We're interested in photography', or, 'we're interested in food,' or, 'we're interested in craft and textiles.'" She says that Journeys Within has organised tours with famed photographer John McDermott where travellers can take photos alongside him at his favourite temples.
Ian Yeoman, a professor at the Victoria University of Wellington's school of management and a self-proclaimed 'futurologist', says that, given the tedium of modern life, society's craving for authentic experience is understandable. "We live in a society where everything seems the same," Yeoman says. "[It's] very fast paced, very technology driven: one city looks like another city. One of the roles of holidays is to get away from the norm.
"In a very competitive market place, where there's a Lonely Planet guide to every country in the world today, how do you differentiate yourself from the competition?" he adds. "You differentiate yourself based on what you are, what your place is, what's authentic about Cambodia or Thailand or New York."
'Experiential' luxury is growing along with high-end travel. According to Boston Consulting Group, experience-led spending constitutes more than half of total luxury spending worldwide and is growing 50% faster than spending on material goods.
It's fair to say that experience-led travel has taken hold in Southeast Asia. Book a trip with luxury tour company Ker & Downey and you can shop floating markets in the Mekong Delta, take an ox cart ride along the Western Baray reservoir in Siem Reap and kayak through a "mangrove maze" at Thailand's Krabi Klong Talen. The aforementioned Nihiwatu, founded by an adventurous couple looking for the perfect wave, is renowned for its world-class surfing, and even Phuket's Iniala offers kayaking, cycling and zip lining for its more intrepid guests.
Those in Southeast Asia's tourism industry would be wise to play to the luxury traveller's craving for 'authenticity'. Due to the tedium of modern life, well-heeled adventurers are willing to shell out ludicrous sums of cash to feel they are living as the locals do.
Back at Amansara, Baughen is describing a couple staying at the resort who, perhaps wary of their children growing up inside a luxury bubble, wants them to experience a more 'authentic' Cambodia.
"These guys here [told me], 'I want the kids out. I want them to get dirty. I don't care if they fall off the bike'," Baughen says. "'I don't care if the monsoon teems down and they're out at the temples riding and they come back wet and grubby. I want that sense of realism'."
Baughen adds, "I think these days, people are finding that travel is about connecting with other people, other lives, seeing how people go about daily life."