Glossy magazine advertisements were once the luxury industry's marketing weapon of choice. But now the challenge is to capture hearts and minds using immersive brand experiences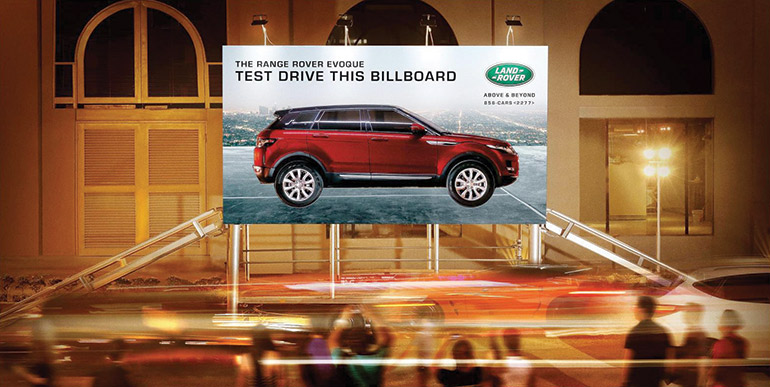 "Test drive this billboard"
In Manila's financial district last year, a Land Rover billboard drew plenty of stares. At first glance, it appeared to be a typical car billboard, with a large profile of a Range Rover Evoque framed against a twilight cityscape. Suddenly, the car was driven away by someone taking it for a test drive. An Evoque-sized cutout was left in its place, along with a message telling observers how long they had to wait before they could hop into the driver's seat themselves.
Land Rover's billboard, one of several the company placed throughout the Philippines as part of a promotional campaign, invited passers-by to actively take part in the advertisement and "test drive this billboard". A video promoting the stunt says the billboards increased test drives "ten times over".
By letting bystanders participate in the advertisement itself, the Land Rover billboard was utilising experiential marketing. While traditional advertising on the radio, television or in print engages consumers through sight and/or sound, experiential marketing aims to leave an impression on customers through an immersive experience.
As an industry that already employs some of the world's most creative minds, the luxury sector has embraced this challenge of moving advertising to the next level, particularly as it provides a unique opportunity to build brand awareness and loyalty. A 2015 report by consulting firm Bain & Company stated that the global luxury market was worth more than $1.1 trillion in 2015, and a 2014 survey by research firm Wealth-X reported that more than 90% of luxury executives value experiential marketing as "crucial to their brand's ability to connect with ultra-wealthy clients".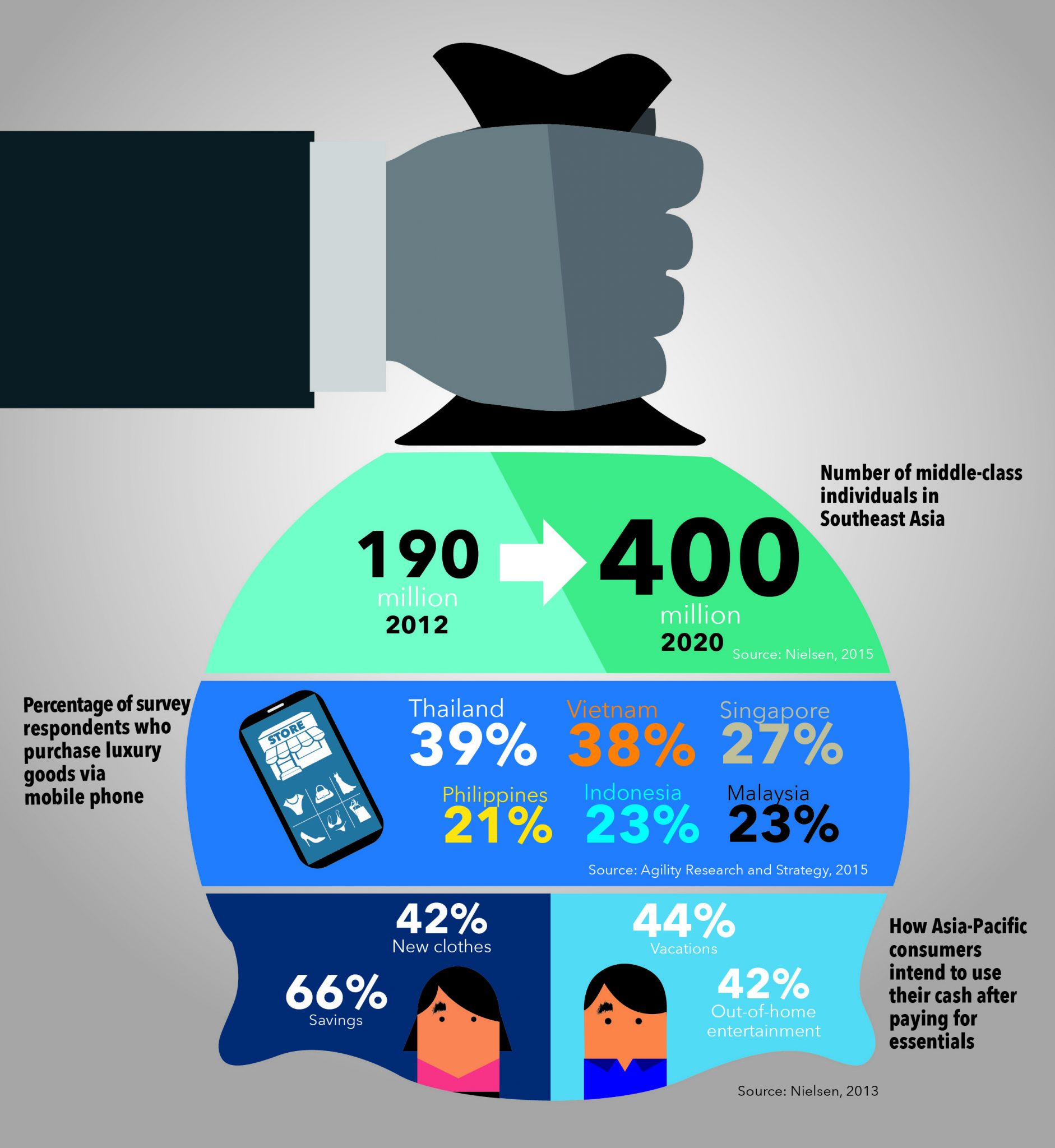 The experience-led luxury consumer
Experiential marketing ranges from tried-and-tested 'guerrilla' marketing, such as handing out free samples of a product, to more attention-grabbing methods, such as when Grey Goose opened branded bakeries in several cities and made bread using the same ingredients that go into its vodka.
According to Gucci, Louis Vuitton and Vertu: Marketing Lessons From Some of the World's Most Exclusive Brands, a report by researchers at the University of Limerick, Ireland, the key to immersive luxury marketing is "to engage customers in a memorable experience around the product/service, developing a relationship with customers, creating an affinity with them".
"The nature of advertising has changed," said Tripti Lochan, CEO of the Southeast Asia and India divisions for VML, a global marketing agency that has worked with the likes of BMW and Kailis Jewellery. "Advertising can't be what it was, it has to become experience-led."
Lochan added that conventional advertising methods such as TV spots or magazine ads are no longer enough to grab one's attention. Instead, she said, brands must look to differentiate themselves from other companies by providing a memorable experience as well: "If [consumers] feel that an experience is unique and shows them something that they didn't have before… they will spend."
Louis Vuitton has established its own 'island' in Singapore, where visitors can immerse themselves in the iconic fashion brand. Originally intended as an art gallery or exhibition space as part of the Marina Bay Sands complex, the building was claimed and dubbed Louis Vuitton Island Maison by Bernard Arnault, CEO of LVMH, the world's largest luxury goods conglomerate, which counts Dom Pérignon, Bulgari, Christian Dior and Louis Vuitton among its brands.
The jagged glass structure floats a little way offshore and can be entered through an underwater tunnel lined with fine art. As much a Vuitton gallery as a store, the space's nautical theme is played out in areas such as the terrace, modelled on a yacht's deck, while on the upper floor patrons can push a hidden button to watch a triangular glass mirror slide away and reveal a VIP lounge. The company refers to the space as an "immersive brand temple".
Not far from Louis Vuitton Island Maison, tucked inside Singapore's ION Orchard shopping mall, sits Swiss luxury watchmaker Patek Philippe's largest boutique in Southeast Asia. At 265 square metres and containing a VIP room with a 'secret' entrance, the store seems designed to encourage well-heeled customers to lose track of time while perusing classic watches and admiring the birdseye maple and Indian rosewood décor.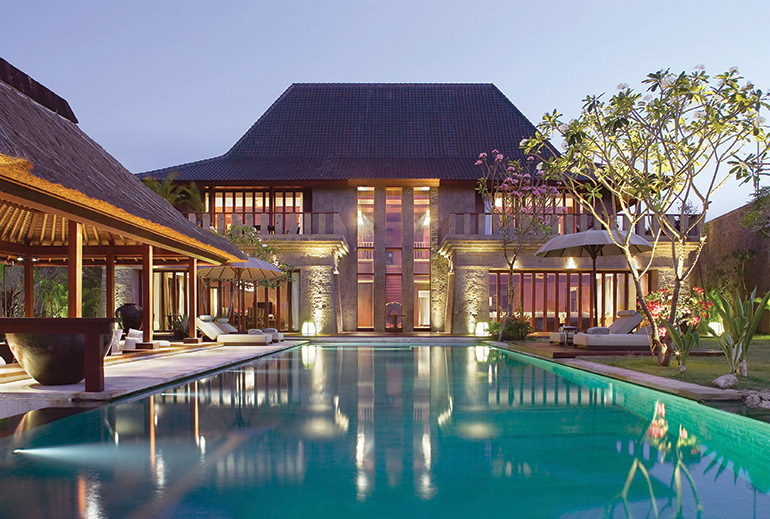 "A large number of people will stay in a store if there's more of an experiential element," Chris Sanderson, co-founder of UK consulting firm the Future Laboratory, told Financial Times when the Louis Vuitton 'island' opened nearly five years ago. "If they stay longer, there's a greater propensity to spend. It's absolutely proven."
The "visual experience" is certainly important for the discerning consumer, according to Charlie Cookson, strategy director at the Singapore office of brand consultancy Landor. "The visual expression is the first point at which a consumer has the opportunity to understand what a brand stands for," said Cookson. "It's the first point of contact."
Cookson said that when Landor worked with Indonesia's national airline, Garuda, they sought to add a regal element to the airline's first class cabins. In the more luxurious parts of the plane the colours used tend to get darker, Cookson says: "You start introducing black and gold, those kinds of cues."
Luxury goes social
However, the modern consumer is not only searching out experiences in the real world. As long ago as 2006, London-based fashion brand Burberry announced its aim to become the first fully digital luxury company. A campaign titled 'The Art of the Trench' followed, which allowed enthusiasts to submit photos of themselves wearing a Burberry trench coat and see their image featured in a stylish online gallery of cosmopolitan Burberry wearers.
User-submitted campaigns such as Burberry's offer the consumer a chance to directly involve themselves in their favourite brand's marketing. And in social media-obsessed Southeast Asia, which boasts Malaysia, Thailand, Indonesia and the Philippines in the top ten countries for daily hours spent on social media, according to digital analytics firm We Are Social, there is untapped potential for this style of crowd-sourced marketing.
Amrita Banta, managing director of luxury market research firm Agility Research, said social media is "the number one" source of brand awareness for rich consumers in Asia, adding that, by its very nature, social media exhorts shoppers to compare themselves to others, which can compel them to splurge on a new item.
"It might have to do with the fact that brands appear to be more relatable and intimate in a social media setting: you can follow them, like their posts and even 'stalk' their photos secretly," says Banta. "Perhaps in social media, brands appear to look and feel like that one close friend who you always look up to because they are very beautiful and well dressed."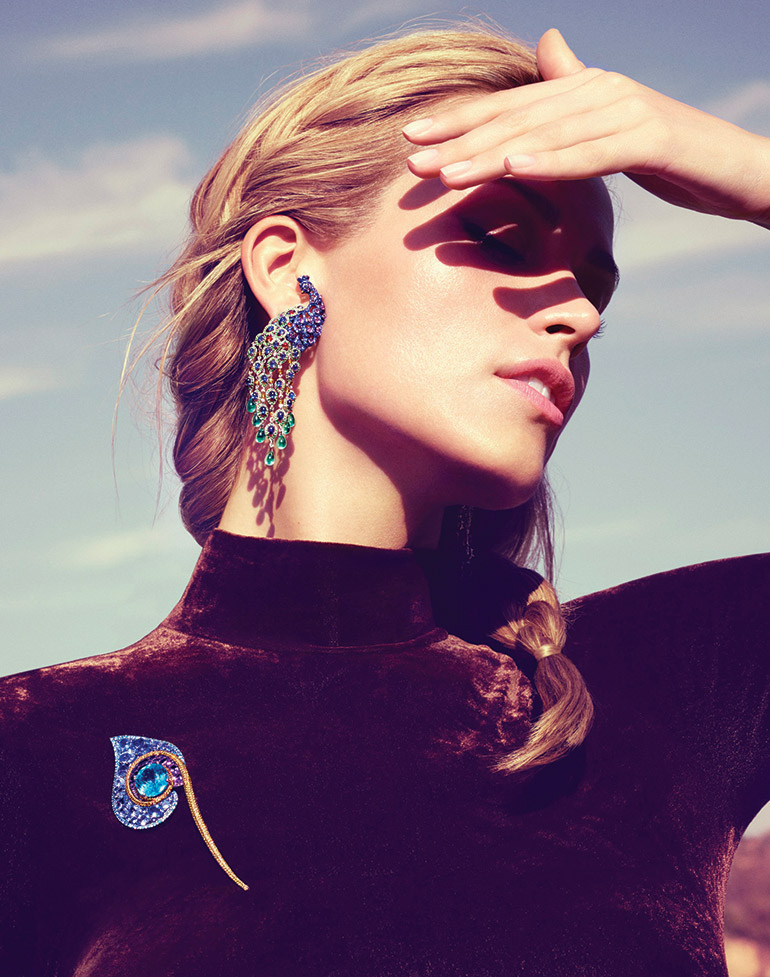 Christel Quek, vice president of Southeast Asia for social media analytics firm Brandwatch, said that social media has enabled luxury consumers to communicate with brands in a 'town hall' fashion. "Consumers today have the ability to discuss, praise or criticise brands on highly public platforms," she explained. "With or without the brands' consent, consumers have commandeered the conversation surrounding brands." Quek added that social media has given luxury brands an unprecedented ability to both "understand their audience and steer the direction of their public image".
While it is now the norm for luxury brands to have Facebook pages or Twitter feeds carrying fashion tips, questions from their customers and other such interactions, in the past, luxury brands had a reputation for being hands-off with the masses. "Historically, luxury has been about one-way conversation and exclusivity… By engaging in open conversation with your consumers, you're knocking down barriers," Cookson explained.
While many luxury brands were relatively slow to catch on to the potential benefits of social media, some of them are already streaking straight past to the next big technological thing: virtual reality.
Mercedes-Benz has already developed its own app for Google Cardboard, an inexpensive virtual reality device that holds a smartphone and fits over a user's eyes much like a pair of goggles. With Mercedes' simulated 360-degree display, users can ride on top of a Sauber C9 or sit in the driver's seat of an AMG GT.
From Hermès hosting social media 'dinner parties' to LVMH organising a charity concert with Kanye West, experiential marketing is becoming more creative by the day. And with luxury consumers demanding ever more innovation from their favourite brands, the line between genuine real-life experiences and marketing department-created happenings looks set to become increasingly blurred.