Cover portrait by Kahman@MythStudio
Harper's Bazaar Man and Men's Health magazines have both featured him on the covers of their Malaysian editions; he also appeared in a sartorial spread in luxury publication August Man. He has been the subject of a rash of flattering articles in the local press, from "Khairy Jamaluddin: Why I Think Gen Y Look Up To Him" to "10 Reasons Why Khairy Jamaluddin Is A Badass". He boasts more than one million followers on Facebook, with a further 1.33 million devotees on Twitter – not to mention hundreds of thousands more on Instagram.
Malaysia's minister for youth and sports, Khairy Jamaluddin, appears to have captured the imagination of a nation hungry for a modern, charismatic politician to which it can relate. First elected to parliament in 2008 before ascending to the cabinet five years ago, Khairy has been something of a breath of fresh air in the United Malays National Organisation (UMNO) and its ruling Barisan Nasional (BN) coalition, challenging fellow lawmakers over culturally divisive remarks and refusing to blindly follow the party line.
He seems to recognise the importance of engaging with younger voters on social media – he wrote a tongue-in-cheek Twitter sick note to Prime Minister Najib Razak during the 2014 World Cup, while his Instagram feed is populated by family snapshots, photos of him in military fatigues (he is a paratrooper and commander in the army reserves) and images designed to show off his sporting prowess.
Yet he also has political pedigree. His father-in-law is former Malaysian leader Abdullah Badawi, his father was a career diplomat and he has worked in fields well suited to grooming a political aspirant, such as journalism, banking and policy. He was even educated at that most establishment of institutions, Oxford University.
It was this rather more conventional side of his character that, somewhat surprisingly given his cosmopolitan reputation, dominated during a recent interview with Southeast Asia Globe. As I walked into his office, with sweeping views over Putrajaya, he rose from behind a desk in a greeting marked by a stiff handshake and strained smile. Dressed in the traditional Malay outfit for men, baju melayu, with the collar buttoned up in line with convention, Khairy's stiff formalities portended a reserved conversation. Happily, however, as the discussion danced from Kuala Lumpur's hosting duties for the 2017 Southeast Asian Games to racially charged identity politics and the 1MDB financial scandal, the man who might one day be prime minister rolled up his sleeves (literally) and did not hold back.
At the moment, the SEA Games is a very big focus for you – what are some of the challenges around that?
The closing of the SEA Games will fall exactly on the 60th [anniversary] of our independence, so there's pressure to deliver a well-organised games as well as pressure to finish as overall champions, as a sort of gift for the country.
We've also made a proposal to both the SEA Games Federation and the Asean Para Sports Federation to – for the first time in a big multi-sports event in the world – have both the SEA Games, which is the able-bodied games, and the para games, run concurrently, as opposed to one after another, which is what's normally done.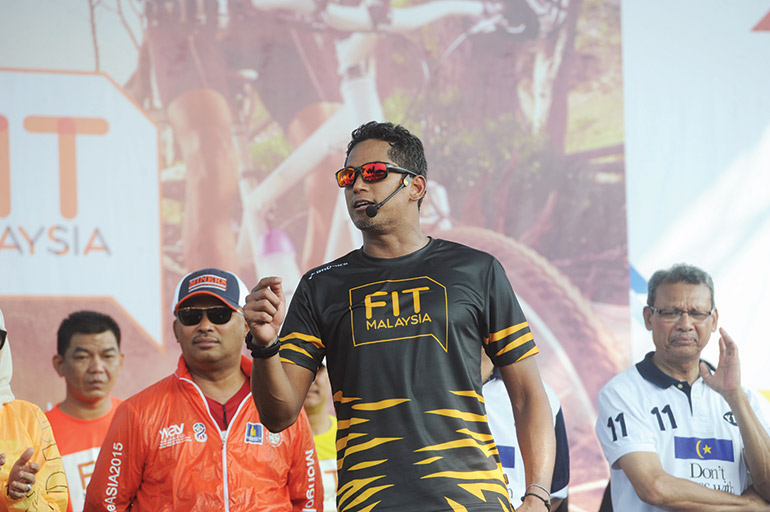 The theme for the SEA Games is 'rising together', so I thought it would be nice for us to literally rise together as a region and, rather than having a para games as an afterthought a month or six months later, have everything running side by side.
By hosting such events, governments hope to encourage people to take up sports. In light of Malaysia's obesity epidemic, what else are you doing?
Two years ago we launched a movement called Fit Malaysia, which has multiple objectives. The overriding objective is to make Malaysia a sporting nation – we want to see at least 50% of our population do physical activities regularly, three times a week. At the moment it's about 30%.
The culmination of Fit Malaysia last year was a national sports day… We targeted three million, but we got more than five million Malaysians playing sport in one day – together on one day, and simultaneously throughout the day across the country in schools, in universities, on navy vessels, prison inmates were exercising – it was fantastic. And we're going to do that again this year.
Even anecdotally, we can see runs, rides happening every weekend now. Of course we run Fit Malaysia and the government-sponsored events, but private events are happening every week. I talked to sports apparel stores, I talked to cycling shops [and] they say sales are doing very, very well. So I think there is this awareness among Malaysians that they need to get healthy and they need to get fit, that it's not a luxury of developed countries to be fit and to do sport.
It must be really gratifying to see your policies bringing about change like that – is that one reason you became a politician?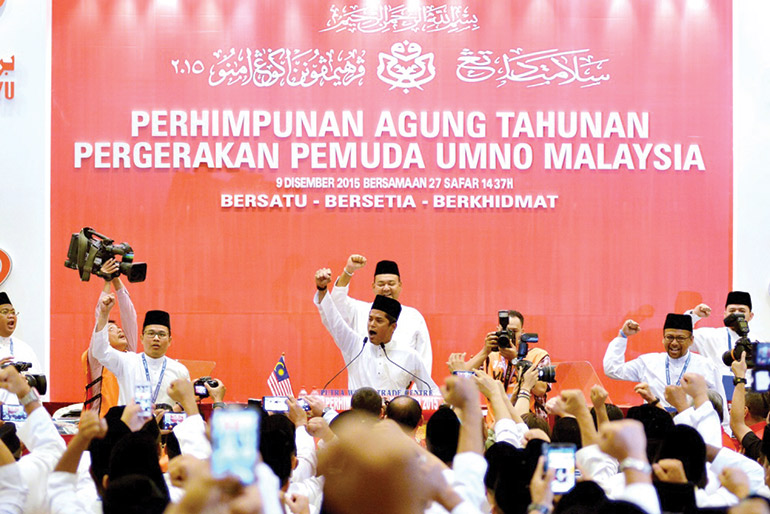 I think public service was ingrained in me growing up, you know, my father was a civil servant, my mother's been involved in numerous NGOs, volunteering for as long as I can remember. So I've always been attracted to public service, but I felt that, rather than joining the civil service, you want to craft policies, and you want to initiate policies and that's really the realm of politics and politicians. And I always believe that things can always be done better, especially in public policy and in governance.
You have spoken before about how you don't always toe the party line – how does that manifest itself?
It's not that I don't toe the party line, but I think that you need to have as many voices as possible. We need a diverse team of voices at the highest levels of decision-making, in the government, in the party. Obviously when a decision is made, as a member of the administration I have to make sure that I respect [that]… But when an issue is tabled in cabinet for us to discuss… I will make my views known. And I think that's the way I'd like to continue… [My superiors] know I feel strongly that we need to debate things robustly, consider all points of view and ensure that we respond to what people are discussing outside.
A lot of commentators are saying that Malaysia has been increasingly split along religious and racial lines. Why isn't your party doing more to promote tolerance and inclusiveness, which you have said in the past are important?
I don't think we are the only ones to blame here. I think there is a global lurch towards greater identity politics – it's not just Malaysia. You look at the recent Brexit campaign; it was tinged with quite a little bit of xenophobic sentiment, as is the American general election. So identity politics is on the rise everywhere.
As far as the government is concerned, we are a coalition of 13 parties that represent all the ethnic groups in Malaysia. We are the only political coalition that represents all the ethnic groups in Malaysia. Of course, things happen that are beyond our control – people saying things and making statements on a daily basis, but it's a difficult thing to control when you have religious officials making certain statements in certain states… and the mess of democracy, and the mess of an increasingly open society, is that people are quite free to say whatever they want.
We will not compromise with people who seek to sow hatred and divisions amongst our citizens. That's why we retain certain things like the Sedition Act, not to silence government critics, but if there's hate speech, if there's racially inflammatory statements that have been made, we expect these people to be investigated under the Sedition Act. And if they've crossed the line – and the bar's quite high, we don't just charge anybody under the Sedition Act – we want to take them to court. We feel it is important to still have legislation guarding against any attempt to sow discontent and divisions, especially along ethnic and religious lines, because these are very, very combustible issues.
So will you and your party support the controversial hudud bill that is scheduled to come before parliament in October?
Well, it's given us a lot of concern because we don't want this bill to divide the country. This is a private member's bill that has been brought by the leader of one of the opposition parties, the Pan-Islamic Party of Malaysia (PAS) to enhance punishment… [for] existing criminal offences.
So they don't introduce cutting off hands or stoning to death, this is more just increasing existing punishments like corporal punishment, whipping, on certain offences. We have to make a decision collectively, as Barisan Nasional, taking into consideration all views, not just UMNO, which is the Malay component of BN, in which I think there are still various views about whether we should support this bill or not. Our coalition partners – the Chinese Party, the Indian Party and the Sabah, Sarawak parties – have made it very clear that they will not support this bill, and they do not want Barisan Nasional to support this bill.
The constitutional DNA of this country… needs to be respected. This bill does not necessarily change the constitution, because it does not allow for hudud to be introduced for punishments that are under the civil criminal courts. But many people [think that] once you allow this, it will creep into that eventually. So if that's the concern, we have to make sure that we respect our constitutional DNA, which our founding fathers carefully crafted to ensure that everyone has their rights, that Malaysia is a country that has Islam as the religion of the federation but is not a theocracy, and it's not a fully secular state either – it's somewhere in between.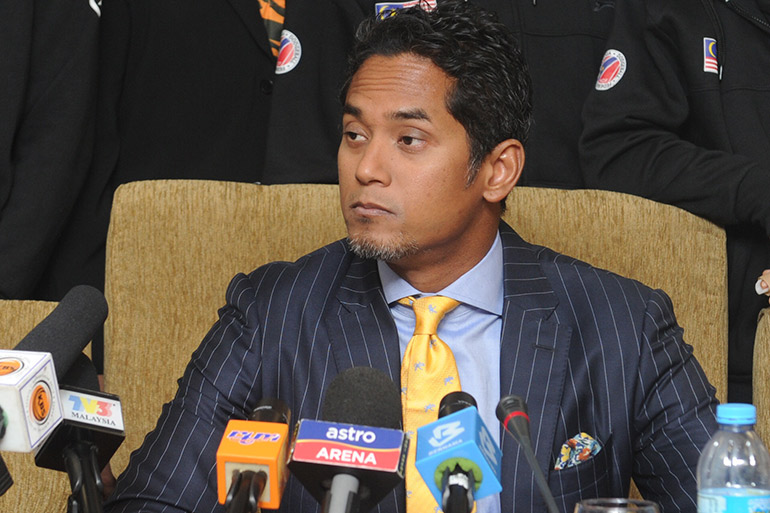 It was difficult for us to handle the issue, because we've admitted that there are weaknesses to the business model… A highly leveraged entity racked up a lot of debts and had a lot of problems generating cash in order to pay those debts. So anybody, even with a rudimentary understanding of business, will understand that's not a business model that can work.
The debate around the bill has been something of a distraction from the 1MDB issue [a financial scandal involving a state investment fund, which has seen accusations of corruption levelled at the prime minister]. How much do you think that scandal has damaged your party?
We've sent the whole case to the public accounts committee in parliament, of which there are opposition members in there, and they've come up with a long report absolving the prime minister but saying [that] of course some errors and mismanagement took place, which we are correcting – the entire board has been replaced, so we've learned from this episode. I think the main thing is that the prime minister is not culpable, was not involved in any of the mismanagement, there's been no evidence of financial embezzlement. Of course, there are still investigations taking place overseas, and we'll continue to cooperate.
Former prime minister Mahathir Mohamad has been leading the calls for Najib to step down – what are your views on that? Is that putting your party in quite a difficult position?
No, because the party's made a decision to unite behind our leader… consequently we've also decided that we will oppose any attempts by Mahathir or anyone else to have him removed as the prime minister.
And we feel that Mahathir's attempts to undermine the prime minister, to call for the public to pressure him to step down, really came to a head during the past two by-elections. Mahathir turned it into a referendum about the prime minister, not just about the two local constituencies. He said the voting public there should send a message on behalf of the country and defeat us, or at least reduce our majority, to say that they don't want Najib as the prime minister of Malaysia any more. And the exact opposite happened – not only did we win, we won with a much bigger majority.
Would you like to be prime minister one day?
I think there are a lot of talented people in cabinet. I think we need to have succession planning. I think it's very important that there are four, five ministers who are ready and able to be prime minister one day. I think the greatest challenge in government today – in our party today – is grooming people. I think we need to plan for the next two generations of leaders in our party. So the next generation who are in their 50s now, and the generation after that, who are in their 40s. I just turned 40.
We need to have, in both generations, at least three or four who we feel – we, as in the party, and later, of course, the public – can become prime minister. So it's never a question of me, it's never a question of one individual, it's a question of having a handful of us ready to take over.
Everyone has the ambition. But I think it's more important that we try to ensure we make the succession work; that there is a succession plan.